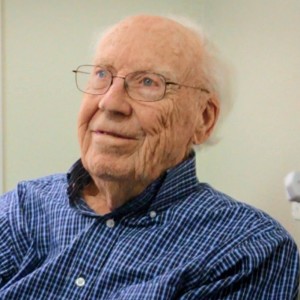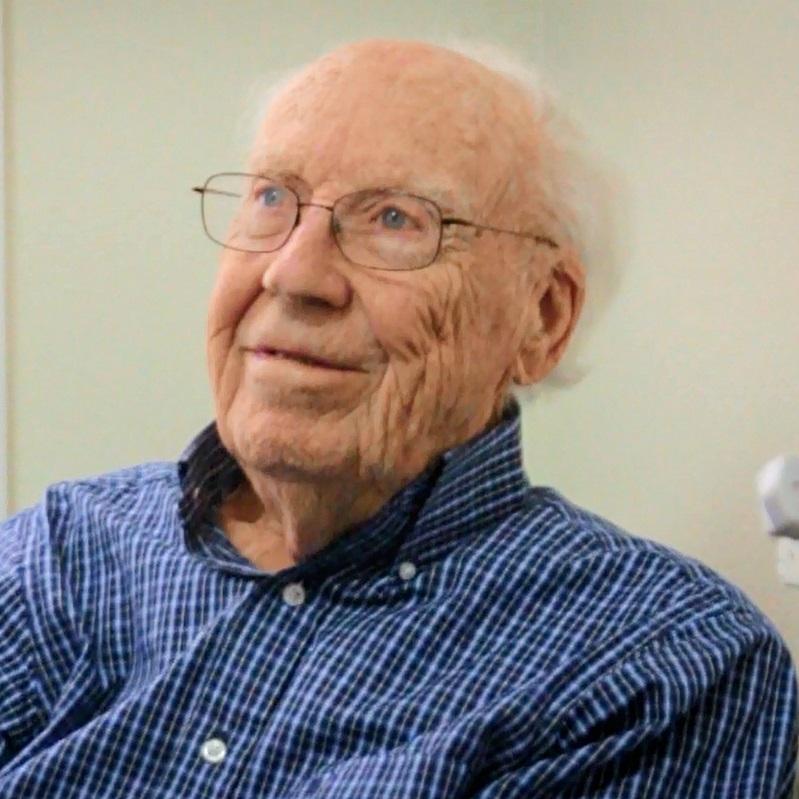 Today, the USS Hornet aircraft carrier rests in Alameda, retired and turned into a museum for tourists to explore. But during World War II, the Hornet was not yet a famous historical landmark. Instead, it was Los Altos resident Communications Officer Fred Wellmerling's home.
Wellmerling was a Navy officer during World War II and worked primarily as a communications officer, but he also took on other roles including being a gunnery officer on planes. Being in the Navy was an experience for the young man, who had never seen the ocean before the war.
"I was born and raised in Iowa," Wellmerling said. "Do you know where Iowa is? I had never seen any ocean. I had never been east of the Mississippi River, or west of the Missouri River."
Wellmerling decided to join the Navy for a very specific reason.
Story continues below advertisement
"I didn't want to go into the army and wind up digging trenches," Wellmerling said. "It sounded more romantic to join the Navy, and so I did."
He started in the communications department, training in San Diego to operate radios and accurately signal ships with signal flags, which included a unique flag for each letter in the alphabet. When Wellmerling began his Navy career on a smaller aircraft carrier, the USS Nassau, his job was to work with the other communications officers to send messages to other ships in the fleet and to interpret messages sent to the USS Nassau, whether through visual signals or through radio.
"It was exciting, being on an aircraft carrier which was constantly on the move," Wellmerling said. "Radio was one of our communication devices so we could talk ship to ship for combat reasons. But more important was visual communications, because we were on ships where we could see each other… you'd send a message by using flags that would mean something to the viewer. Which would be signals of what course to take, so they would know how to follow. Or it'd be signals that would communicate a plan, what it was expected we were going to be doing."
Wellmerling spent his career in the Pacific, participating in the American campaign to push the Japanese back from the areas which they had occupied. In addition to communications, Wellmerling also worked as a gunnery officer on fighter planes in offensive or defensive maneuvers.
"Now, some of my experiences would be aboard planes [as a]  gunnery officer," Wellmerling said. "Often, we would be on the ship, and if we were on the ship we would be more of a defensive device… If we were assigned to be at a plane assignment, our planes would be taking off to fight the enemy, whether it would be their airfields or their other military devices, soften their capabilities to be naughty."
His mission varied from situation to situation. Sometimes his aim was to fend off attacks from enemy aircraft, while at other times the U.S. was on the offensive and looking to knock out airfields or attack other strategic locations. If the U.S. was on the offensive, once Wellmerling and his companions had "softened the capabilities" of an island, troop ships would land and the troops would take control of that island.
At first Wellmerling and his companions aimed to evict the Japanese from the Philippines and surrounding areas, but as the war progressed the USS Hornet traveled further and further west.
"The Philippines became more and more a [base]  for us because it became more a backyard for us than for [the Japanese]," Wellmerling said. "It would provide us with the capabilities of being closer to Japan and their territories… As time marched on we would be marching closer, closer to Japan and their facilities. As we were winning islands from Japan, then we would use them as our sources and we would be closer to the ultimate goal to knock them out of business. Took time. Took a lot of ships. Lot of men."
Wellmerling says that most of the battles have blurred together—not surprising, as it's been 70 years, and he is 95 years old. However, he does remember what being in battle felt like.
"You're vulnerable," Wellmerling said. "I have in my career seven battle stars. Seven different occasions we were truly in combat with the enemy. Airplanes trying to blow us up, our planes trying to blow them up. Fortunately, [the Hornet]  was not a carrier that got sunk while I was on it, knock on wood. Luck. That's luck."
Despite his involvement in one of the most famous war campaigns in history, Wellmerling doesn't romanticize the experience, saying that on most days being in the Navy was not as exciting as it sounds.
"Combat would often be a rather short process," Wellmerling said. "Preparation for combat would be a long process, because you would be practicing, training for what you were going to experience… Sounds boring, I guess. And it could be, and it was on occasions."
But for someone who had never been east of the Mississippi River or west of the Missouri River, World War II was still quite the experience.