On Friday, April 3, the Associated Student Body (ASB) hosted the annual, school-wide Diversity Assembly to highlight the variety of different backgrounds and cultures among the student body.
For some, like junior Katherine Xia, it was their first time performing in an assembly. Despite initially being nervous, Katherine found that the audience members were very encouraging.
"A lot of people told me that they really enjoyed it when [junior Vanessa Mark] and I performed and I even saw some people dancing," Katherine said. "It made me really really happy, and everyone was so supportive I didn't even feel nervous when I went up there to perform."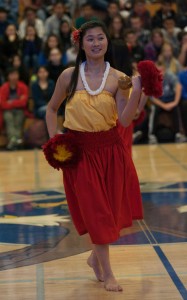 Performances ranged from speeches about accepting different sexual orientations and gender identities to traditional Hawaiian and Indian dances. Others were more informational, striving to educate the audience about unique customs and practices.
Story continues below advertisement
"I'm really glad I was able to [speak at the assembly to] share the story and traditions of passover on behalf of all the Jews at LAHS," Jew Crew president senior Paloma Hamlett said. "Now everyone knows a little something maybe they hadn't known the day before, and we can all become even more cultured and [accepting]."
The assembly also featured veteran performances like the Latino Student Union's Latino dances, which have been in the assembly for years. Additionally, Camp Diversity attendees spoke to discuss their experiences with learning to appreciate people for who they are.
"I wanted to participate in the assembly because I honestly loved Camp Diversity and want others to have the same opportunity," junior Sonia Uppal said. "All four of us that talked today spoke from the heart about what camp truly meant to us. It was a great way for me to interact with students I wouldn't usually get to know at school."
The assembly ended in a display of Brazilian Jiu-Jitsu by sophomore Gino Vega and his instructor, Milton Bastos. All in all, the assembly as a whole gave students a chance to express their voices and highlight what makes them who they are.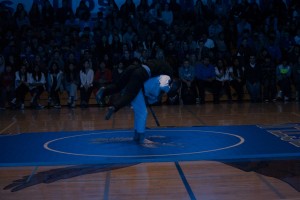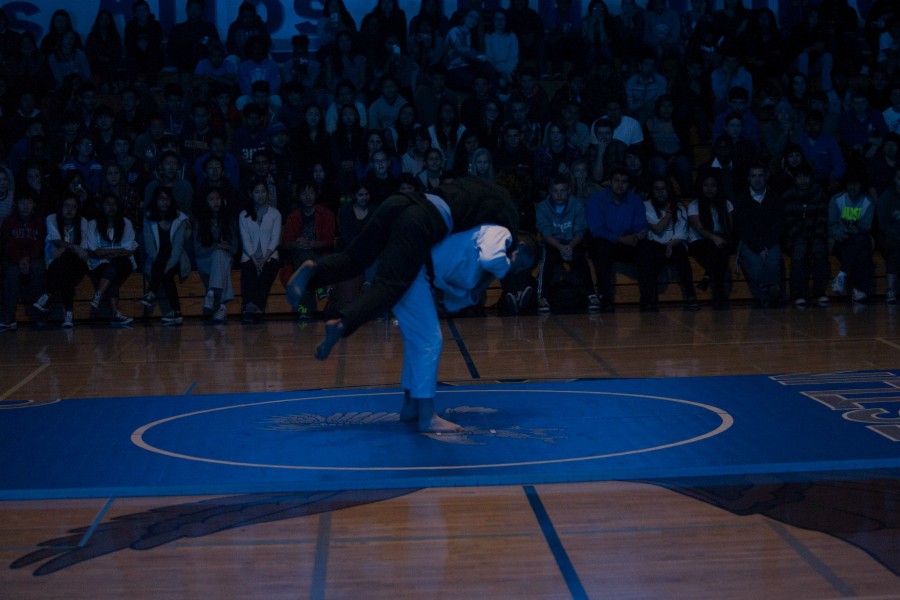 "The Diversity Assembly is my favorite assembly at LAHS because I love that students have the ability to perform if they want to," Sonia said. "I watched the whole show four whole times through and liked it better and better each time. I think ASB did a great job making the entire assembly run smoothly. From the speeches to dances to poetry I really think that this assembly gives LAHS students the ability to express their creativity and culture to the student body as a whole."