Board Announces Finalist Jeff Harding in Superintendent Search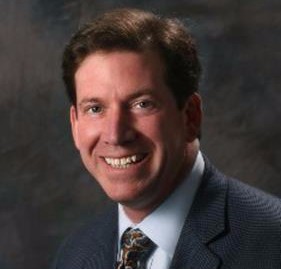 On Tuesday, April 14, the Mountain View Los Altos (MVLA) Board of Trustees announced its selection of Jeff Harding as the district's future superintendent. Following a site visit, Harding is anticipated to be officially appointed on Monday, May 11, during a regular board meeting at the district office. MVLA's current superintendent Barry Groves will officially retire on June 30, after serving in the district for eight years.
Harding has been the superintendent of the Healdsburg Unified School District in Sonoma County since 2008. His previous positions include assistant principal at St. Francis Drake High School in Marin County, principal at Windsor High School in Sonoma County and assistant superintendent for the Windsor Unified School District.
The school board began searching for a new superintendent after Groves announced his retirement at a district board meeting in December 2014. The initial application process yielded 14 potential candidates. Over the course of January through March, the board narrowed down the choices to five candidates, whom they interviewed on Saturday, April 11 before making their final decision.
"Dr. Harding's extensive experience in instructional leadership, community involvement, and strong partnerships with employees will be a tremendous asset in providing leadership as the district continues its focus on success for all students," board president Susan Sweeley stated in a press release on Tuesday.
Harding is expected to assume the position of MVLA superintendent beginning in the 2015-2016 school year.
UPDATE: May 17, 2015
On Monday, May 11 at a regular meeting, the MVLA school board approved the hiring of Jeff Harding as the district's next superintendent by a five to zero vote. Harding will take over following current superintendent Barry Groves' retirement on June 31.
Leave a Comment