Caris Kim: Princeton is a hole-in-one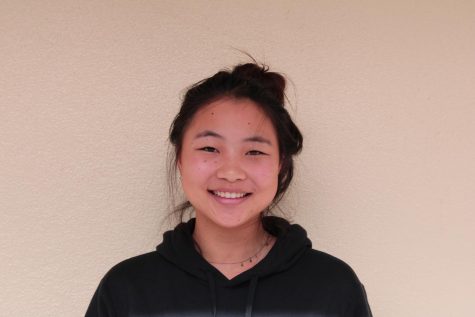 On Sunday, August 4, Caris Kim verbally accepted an offer to play Division 1 golf at Princeton University.
From a young age, Caris began following her older siblings, beginning her path to playing golf. Seeing her older sister play, improve and eventually get recruited inspired Caris to get that opportunity if she worked hard enough.
The summer between her sophomore and junior year, Caris began receiving emails from several colleges. Certain golf tournaments like U.S Girls Junior, AJGA, and high school golf CCS, NorCal Championships and State Championships, where Caris performed well, exposed her to top colleges so they were able to recognize her talent. Caris felt that her ranking was high enough for the school and that she had a good connection with the coaches prior to her recruitment.
"I was seriously considering schools like Northwestern and other Ivy Leagues, and Stanford was in the mix too," Caris said. "It was just a lot to balance because they're all so different in terms of academics and golf since certain schools are a lot more competitive than other ones."
Ultimately, Caris felt that Princeton University's balance between academics and playing Division 1 was the best fit.
"I am so excited to play for Princeton golf because I can continue to compete with my teammates at a super competitive level but at the same time maintain my academics," Caris said. "They also just built brand new golf facilities which will allow us to practice more efficiently in the winter which I'm super excited about as well.
To read more about Caris's commitment to Princeton, read this article.