With Growing Enrollment, Los Altos Looks to Classroom Space
According to a study conducted last spring, Los Altos will have 2400 students by 2021, 300 more than it does now. By 2020, the district expects to gain a total of 500 more. In an attempt to plan for future pressure from student enrollment, the MVLA School Board began discussing how to accommodate more classroom space at Los Altos.
Plans will be drafted for a long-term solution to the steadily growing student population at the next board meeting on October 10.
"At an upcoming board meeting we're going to be looking at developing a facilities master plan… a roadmap of current facilities, facilities you want, and where you'd put them all," Associate Superintendent Mike Mathiesen said.
Due to immediate population growth, the board will also discuss finding space for three new and fully equipped classrooms by next school year to accommodate 70 more students.
"If we compare this year's current active enrollment to last year's, it's pretty close but we're a little bit larger," MVLA Board President Phil Faillace said. "We analyzed that and we need three additional classrooms very soon for next year."
In addition, an architect firm that analyzed the current conditions of Los Altos' facilities over the past few months will present their findings. The firm assessed the HVAC systems, the roofing and how many portables the school should change to permanent classrooms.
Although more facilities won't be needed until next year, classroom space has already become a topic of discussion because the board wants to catch the issue early.
"We brought it up at the last board meeting only a month into the school year… [to] make sure we have the necessarily facilities," Mathiesen said. "We're really trying to be proactive and be ahead of the curve."
Because constructing permanent classrooms requires more than a full year, Faillace expects the board to rent portables instead to fit the future facilities master plan.
"It's impossible to get three classrooms on campus this year because we have to get approvals from state agencies which are notorious for being slow," Faillace said. "It's likely [we'll] rent [portables] because we are looking at a larger facilities plan going further out in our projections."
The board wants to rent rather than buy portables because they may have to obtain permanent classrooms in the future. The installation of each portable costs $175,000 and annual renting fees are $15,000.
"[In the long term] we have to think about building and we don't want to have purchased three portables that we will sell because we really want them to be permanent classrooms," Faillace said.
View Comments(1)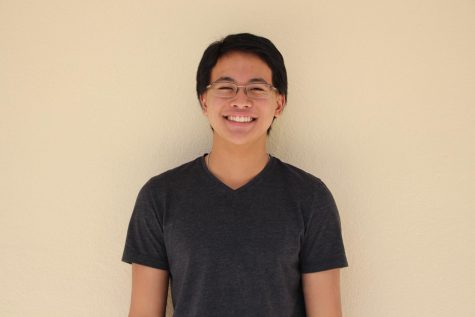 Danny Vesurai, News Editor
Legend says that if you reach deep enough into the inside pocket of Danny's leather jacket, past the hordes of pens and six-sided dice moping dejectedly,...