Vengeful on Valentine's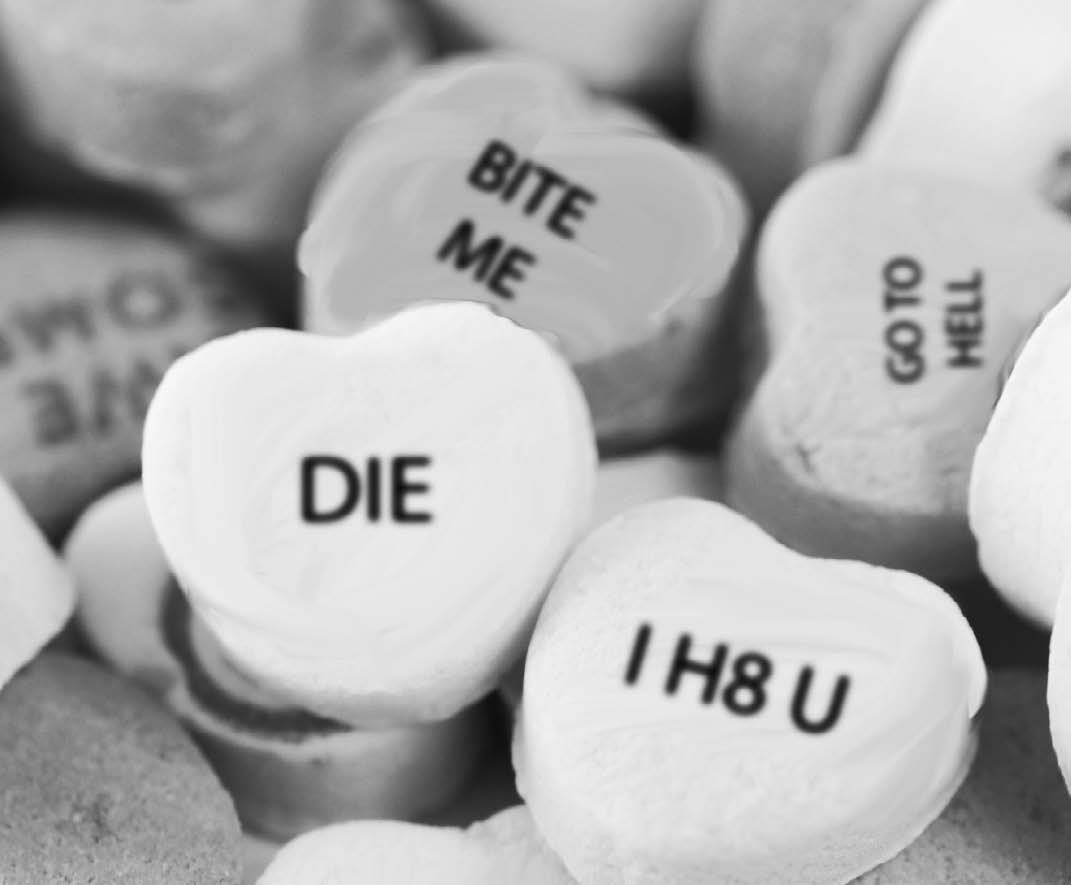 Roses, chocolates and cupid–the quintessential symbols of Valentine's Day. Really, they are dead flowers, processed sugar and a baby flying around in diapers shooting people with arrows.
Valentine's Day is by far the worst holiday, right up there with Groundhog Day. At least Groundhog Day has some practicality. Valentine's Day is nothing more than a shallow, Hallmarked day, with no real benefit to society or the people in it. The only good thing that comes out of it is the little candy hearts sold once a year, and even those taste like chalk.
If two people really care about each other, they should be able to tell each other on their own terms, not just because it is a holiday. This "holiday" is really just geared toward buying things for one another.
But really, where is the love in a Spiderman card that wishes you "a webtastic Valentine's Day" or a Hannah Montana card asking you to "Be my rockin-tine"? If that is really the way you have to tell your friends and loved ones that you care, then you probably have some reevaluating to do.
For single people, Valentine's Day is Singles' Awareness Day (SAD), just another day to make them feel bad about not being in a relationship. Not only that, but when single people profess their dislike of Valentine's Day, it's always written off as bitterness about not being in a relationship. Well, of course they are bitter. There is a designated day where people are made to feel like outcasts because they are not in a relationship.
Even people in a relationship associate Valentine's Day more with fear than with love. What kind of holiday is specifically designed to show you how shallow your partner is? Not getting the right gift may mean the end of a relationship. Again, Valentine's Day deserves a different name: Emotional Blackmail Day (EBD).
For celebrators of either SAD or EBD, the consensus is the same: Valentine's Day really doesn't help anybody. It just makes certain people forget about their relationship problems because they got some flowers. Those who celebrate Valentine's Day obviously believe their relationships can be summed up with half-priced chocolates and cards with grinning Spongebobs.
Leave a Comment