Varsity girls water polo advances to CCS semi-finals
On Saturday, November 9, varsity girls water polo defeated Willow Glen High School with a final score of 9-3 in the quarterfinals CCS match. After several unexpected losses against teams like Gunn and Los Gatos, the team placed third in their league. However, the Eagles dominated yesterday's game and secured a three-game winning streak. They hope to continue to carry this momentum to win CCS for the third year in a row.
After taking nearly a week off from games, the team struggled to start the game on a strong note. Still, they managed to keep up a strong defense and didn't let a single goal slip by in the first half of the game. As the game went on, the team started to gain many offense opportunities and several close counter cage shots as well. By the end of the first half of the game, Los Altos was up 4-0.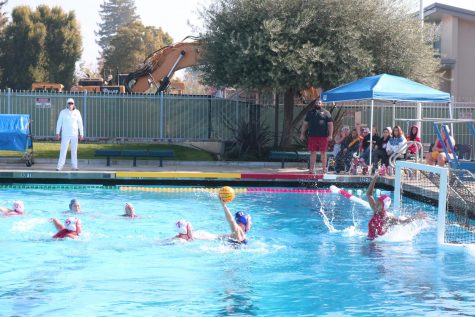 "I think we kind of got off to a little bit of a slow start—just kind of finding our bearings," coach Katie Tasman said. "But by the end of the second quarter, and the third and fourth, we really started playing our type of water polo."
The Los Altos upperclassmen dominated the third quarter shot after shot, with seniors Alesia Piercy, Olivia Cairns and Silke Tuyls scoring multiple goals. Junior Shreya Juneja, the team's main goalie, continued to impress as she blocked multiple shots from the other team, but field players were generally successful in keeping the ball on their side. The team finished the quarter with a score of 7-0 by moving cohesively through the water.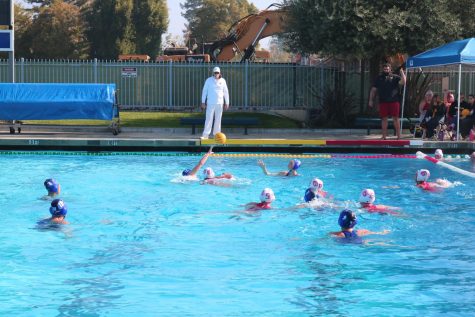 "The team really came out with a lot of energy and communication and it was our statement quarter," Shreya said.
In the final quarter, Tasman subbed in a few girls who were recently pulled up from the JV team—many of whom played promisingly. At the beginning of the season, the seniors mainly carried the team. As the season approaches its end, the younger players are given more responsibility across the pool.
"I pulled a couple girls up from JV who have been really working hard," Tasman said. "So I want to reward them. The girls that have been paying their kind of dues on varsity because every single girl shows up and works hard every day. They deserve that playtime."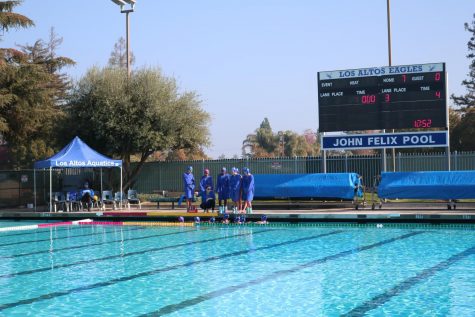 Freshman Manasvini Kothari substituted in for Shreya as goalie in the fourth quarter and blocked a goal. Although Willow Glen scored three goals against Los Altos, Tasman looks forward to Manasvini and the other underclassmen's futures in water polo and sees much potential in the way they play.
"Mana did awesome," Tasman said. "I see a huge future for her. She progressed really well over the course of this season, so the sky's the limit for her moving forward in her next three years."
Having already played Willow Glen, the Eagles knew to expect their goalie to be a challenge to get past. They managed to overcome this obstacle and finished with a six-point lead, improving from their last game's lead of four points.
"A highlight of our game was our inside water finishes where we had defense on our backs and also had to shoot through the goalie as well," senior Alesia Piercy said.
Los Altos will play Santa Clara next week for the semi-finals CCS game.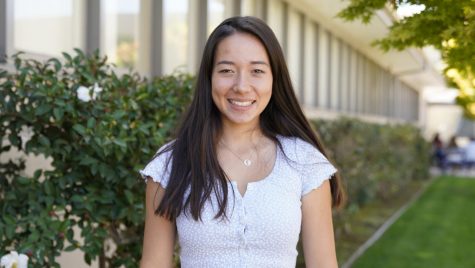 Mayu Alten, Copy/Content Editor



Mayu Alten is a second-year staff member and Copy/Content Editor. She is currently a junior and covers the water polo beat.