Varsity football coach resigns after six years
Varsity football head coach Trevor Pruitt has resigned from the Los Altos football team this year after six years. During his time at Los Altos, Pruitt helped turn the football team around by sending them to CCS and achieving multiple winning seasons after years of the team struggling to get a single win.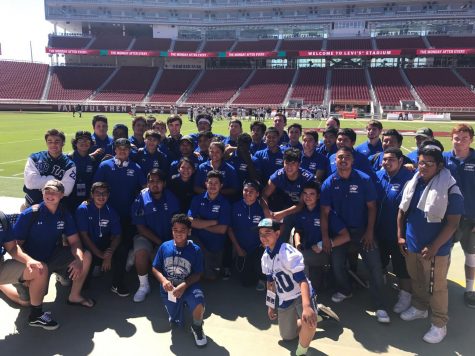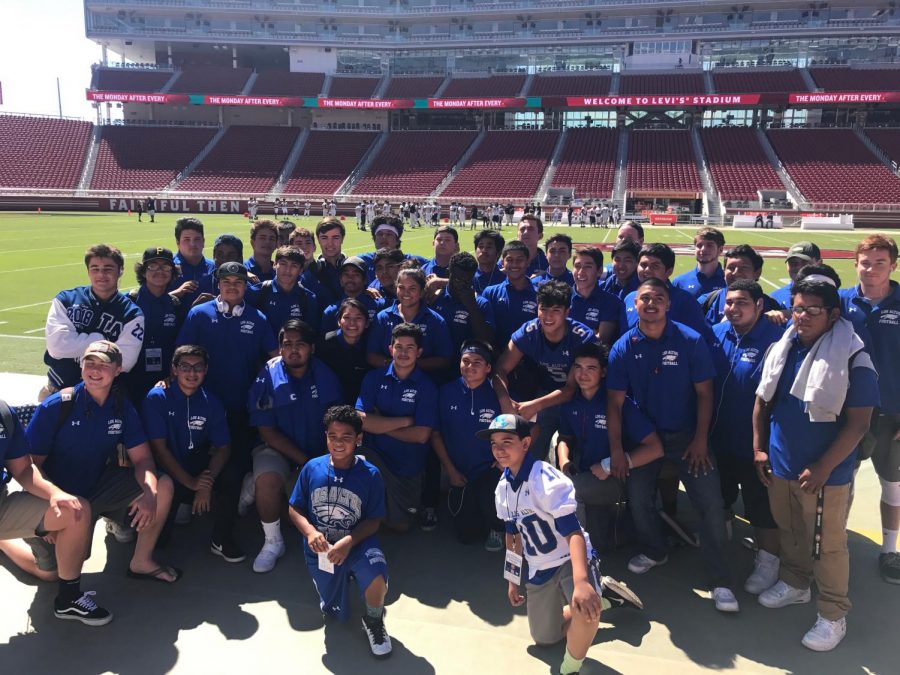 The year before Pruitt was hired, Los Altos' football team scored seven touchdowns in the entire season. In the same year, Mountain View, where Pruitt was previously coaching, beat Los Altos 56-6. However, after three years of coaching Mountain View, Pruitt felt that it was time for a change and he was drawn to Los Altos because of the opportunity to make a significant difference.
"I really wanted to prove to everyone that I can turn the program around, that I can build a community of football players that can be proud of what they've done," Pruitt said.
According to Pruitt, he loved his time at Los Altos but felt that his personal values were not supported and he didn't want to work in an environment that didn't feel right for him. Principal Wynne Satterwhite stated that she tried to be supportive as possible, but that Pruitt's demands may have been too much to meet. Conflicts arose around stadium lights. While Satterwhite increased the number of games at Foothill college to help get more night games, Pruitt and Satterwhite found difficulty compromising.
In his previous coaching experience, former players were welcome to practices and games as a part of Pruitt's goal to build a family-oriented community. However, at Los Altos, former players are barred from practice, which undermined Pruitt's goal.
"My players were told they couldn't come to practice, players who have sacrificed for me in the in the past," Pruitt said. "And I set a hard line when it comes to family environments."
Satterwhite said that she also wanted to create a family-oriented community, which she implemented through Saturday games to encourage families to come. Satterwhite and Pruitt disagreed on how to create a community where families felt welcome.
During his time at Los Altos, Pruitt attempted to create a welcoming environment, especially because Los Altos has not traditionally been a powerhouse team. If he wasn't going to be coaching a dominant team, Pruitt said he at least wanted to create a space that was open for players to establish new relationships and grow beyond football.
"
The first thing I tell everyone when they try out for football is that they will see more rewards as a human being than they will ever see as a football player."
— former coach Trevor Pruitt
"The first thing I tell everyone when they try out for football is that they will see more rewards as a human being than they will ever see as a football player," Pruitt said. "When we set out to do this, we set out to make better young men in the community."
Pruitt commented that he is proud of what he has achieved at Los Altos but hopes to continue coaching somewhere that is a better fit for his own values. This is his first time in his adult life that he hasn't been a coach. While he enjoys the time off, he wants to continue contributing his skills in other communities. He will remain at Los Altos as an instructional aide, helping students one-on-one and in small groups in subjects they need help with. In this way, he continues his contribution to the school and remains in the community.
For junior Hayden Clish, Pruitt's resignation came as a surprise. Hayden appreciated Pruitt's dedication to each team member as an individual.
"I saw him more as a mentor than a lot of other coaches," Hayden said. "He definitely wanted us to focus on football, but he wanted us to improve as students and as individuals."
Hayden feels that the team will continue to work hard, regardless of who's coaching.
"We're gonna keep working, and we're not gonna let this impact our game," Hayden said. "Of course it's gonna be a loss, but we're going to roll with whatever we get next year."