Varsity baseball and softball teams to fight for first-round playoff wins this Saturday
Both varsity boys baseball and varsity girls softball face first-round playoff matchups away this Saturday, May 20. The Eagles will have a chance to defend their title as CCS Division V softball champions, while varsity baseball will look to win their first postseason game in two years.
BASEBALL
Fresh off a five-game losing streak, the Eagles have their hands full in their matchup against defending CCS Division IV champions Saint Francis Salesian College Preparatory. That success last season pushed the 17–9 Sharks — a team that had 10 straight wins in April — up to the Eagles' Division III placing for this year.
In contrast, the Eagles haven't pulled out a victory in over three weeks. Defensively, the team has struggled immensely to limit their opponents' performance at the plate. Four out of their five consecutive losses saw them give up runs in the double-digits.
The team's offensive production hasn't compensated for mishaps on defense. Despite averaging over nine hits a game this past month, the Eagles have struggled to take leads and close out winning situations.
Head coach Gabriel Stewart, however, isn't concerned for this weekend.
"The regular season doesn't matter. You could say that we have a five game win streak — but what does it matter," Stewart said. "Right now it's win or go home, and that's all we're focused on."
The Eagles have the potential to go far, especially after a second-place finish in league standings. According to Stewart, the team has shown they "can beat anyone at any time" provided they limit self-inflicted mistakes.
"We're focusing on ourselves and doing everything we can do to the best of our ability," Stewart said.
With aspirations high, the mentality for Saturday remains simple.
"Win," Stewart said. "That's what everyone wants to do."
SOFTBALL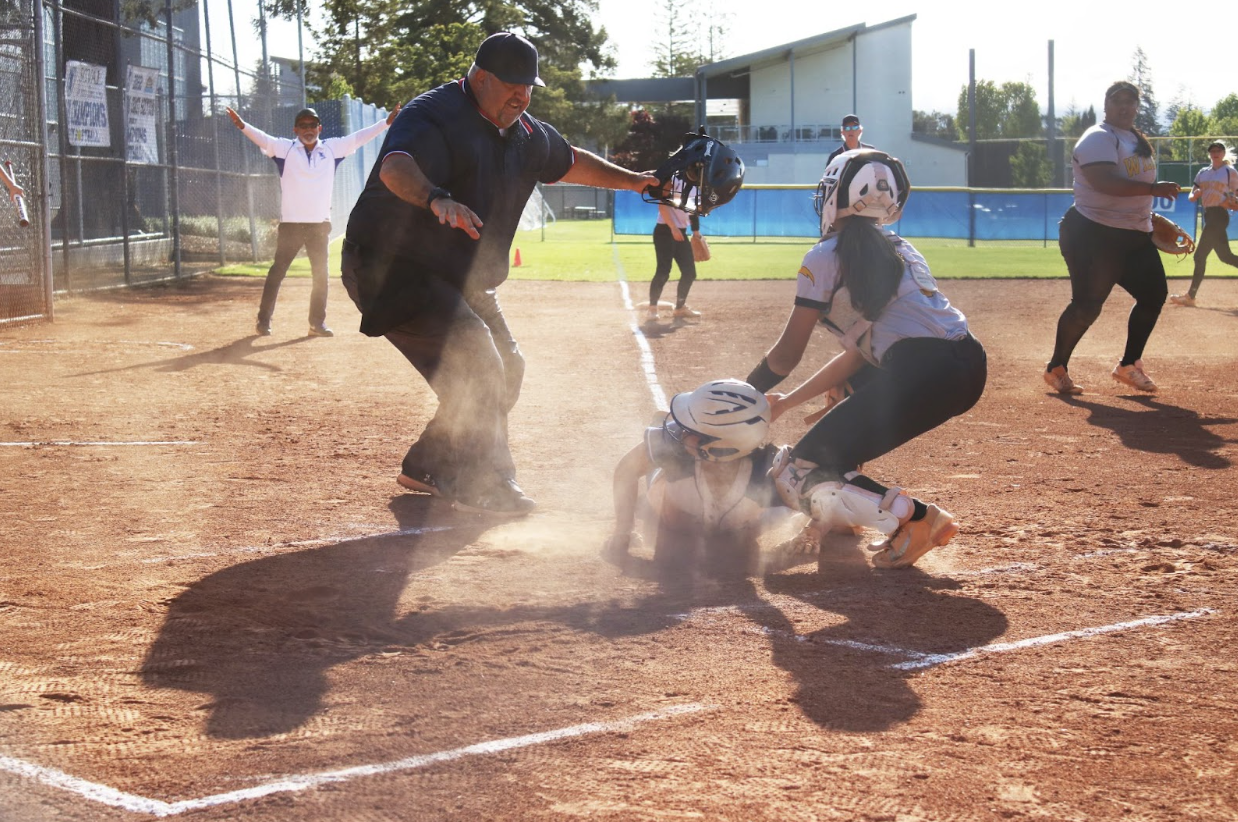 A few weeks ago, it didn't look like varsity softball — the defending Division IV champions — would make the playoffs. A 4–5 league record in May meant the Eagles had their work cut out for them, but the team managed to pull through.
Out of the four wins they've had this month, two of them have been shutout victories, with the Eagles finishing the regular season with a 3–0 record.
That success has been in no small part the result of the team's confidence in each other. The Eagles 3–2 senior night victory over Wilcox High School exemplified their belief that they could win — senior Kaitlyn Smiley highlighted key underclassmen who she has "a lot of faith in."
This drive comes down to an individual level too. Senior Lauren Han has been an offensive powerhouse this season, leading the team in batting average (0.462), on base percentage (0.533) and stolen bases (13). When she faced a two out win-lose situation in that same senior night game, Lauren repeatedly told herself not to strike out. She ended up hitting a walkoff single.
"I just swung the bat," Lauren said.
The team will look to continue that momentum when they travel to face Los Gatos High School.
Leave a Comment