A perpetrator broke into the school's attendance office yesterday, November 4. Before taking items, the perpetrator smashed the interior door window of Assistant Principal Cristy Dawson's office and the outer window of the Finance Office. Athletic Director Kim Cave reported the incident this morning, and the Los Altos Police Department has been working with the school to conduct an investigation into this break in.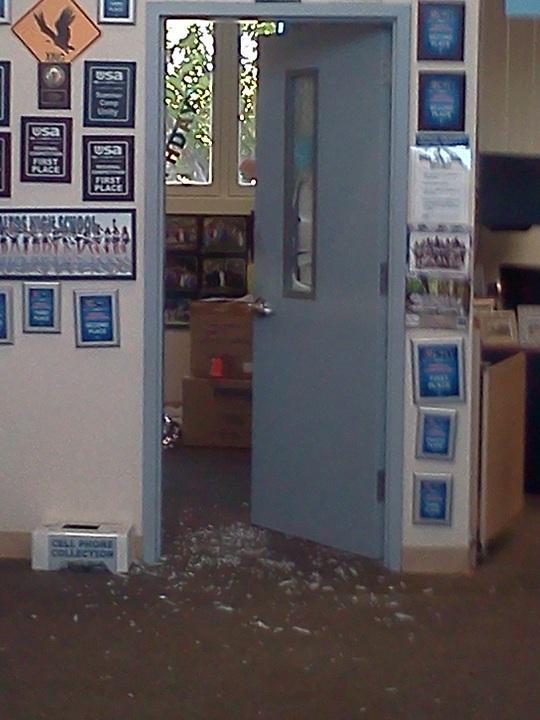 "We're speculating that the Finance Office is where they were hoping to find money, but money isn't stored in the Finance Office," Assistant Principal Galen Rosenberg said.
While no money from the school was taken, the perpetrator did take candy and some of Finance Officer Karen McHugh's personal petty cash.
After breaking into the Finance Office, the person responsible got into the main office and subsequently into Dawson's office. Dawson was not at school today, so it is currently unknown what, if anything, was taken from her.
Story continues below advertisement
The break in is known to have happened sometime after 1:30 p.m. yesterday because Principal Wynne Satterwhite was in the office at that time. It is currently unknown whether or not the perpetrator was a student.
"I think there's some reasonable likelihood that we'll catch the person involved," Rosenberg said.
Satterwhite estimated that the damage will exceed $500, because of the nature of the glass that needs to be replaced.
Anyone with information about the break in is encouraged to talk to the administration. Anonymous tips can also be given.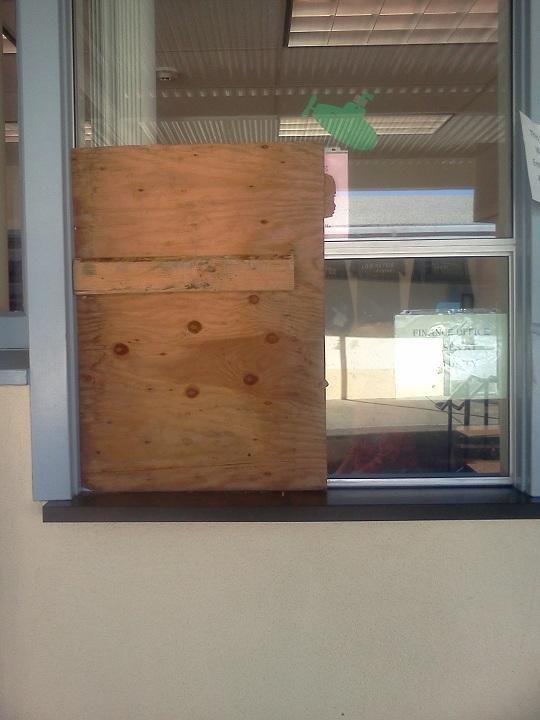 [Photos by Zoe Morgan]