Undiscovered Artists for April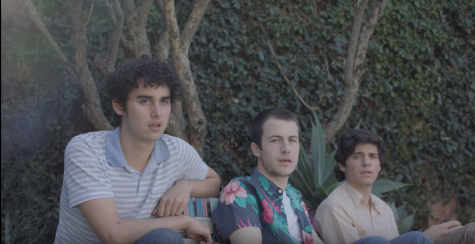 Atlantic Records
Wallows:  The musical equivalent of driving down the Pacific Coast highway during Summer with the windows down at sunset. Both sad and exciting, Wallows' West Coast-infused sound has the flexibility to boost heart rates while also being able to satisfy the romantic souls. 
Dylan Minnette, who is best known as Clay Jensen on the show "13 Reasons Why," does not only act but is also the lead singer and guitarist for the Wallows, a group he created with his friends Braeden Lemasters and Cole Preston. Their music is stimulated by their love for classic rock such as the Beatles and Rolling Stones, as well as their alternative picks including the Strokes and Vampire Weekend. Although, the trio supplements their unique tastes which are where we hear some influence from Frank Ocean and Steve Lacy. Wallows' refreshing modern sound revives rock music for the current generation. Their first single "Pleaser," which came out last April, is a jangly pop track that is nostalgic for early 2000s indie bands and the group continues this trend with their other six singles that have been released in the last six months. The variety of displays and sensations that Wallows can extract within a short song is uncommon to discover.
Our Picks: "Pleaser", "Pictures of Girls"

Still Woozy
Born and raised in the Bay Area, Still Woozy writes, records, and produces everything in his garage. His music is a fresh approach to the music world because it blends acoustic and electric components resulting in an innovative style. Still Woozy has released four singles, and though his discography is small, his music presents moods and situations that are commonly experienced among people, yet does it in a unique and unconventional way. Still Woozy's music combines depth which is added to his happy melodies and intense synthesizer effects, as well as through his lyrics and verse. He is creating the sort of pop you won't mind listening to on repeat.
Our Picks: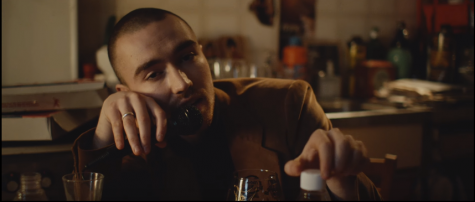 Atlantic Records UK

Matt Maltese: The perfect combination of haunting vocals, lyricism and artistry, Matt Maltese is the ultimate indie icon.
I first heard his song "Studio 6," a sweet love song that made my heart feel like it was floating, and the next thing I knew I was moving each and every one of his songs into a playlist designated for music that made me feel something special. Though he always turns to piano ballads, each song is somehow different, carrying a different weight and purpose. From "Studio 6," a melancholy rumination on lost love, to "As The World Caves In," a heavy and haunting "love letter to Trump and Theresa May." The former is beautifully unstructured, its lines long and flowing while that latter's are shorter and rougher, building and building until the raucous and pained chorus. He has a voice inexplicably sad and tired and, at times, close to wailing but he toes that line beautifully, coming together to create a gorgeous melancholy.
Our Picks:  "Studio 6," "As The World Caves In"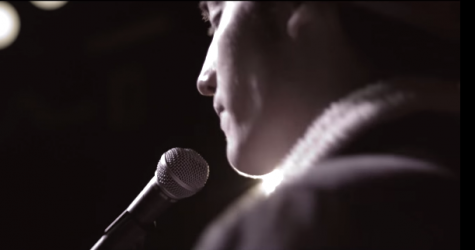 Taylor John Williams:
The 26-year-old singer-songwriter — most well-known for his short stint on the reality TV singing competition, The Voice — effortlessly mixes pop, indie, and folk with his genre bending voice. When I first saw him, amongst other contestants that appeared far more sparkly, Williams was lackluster, a painfully hipster 6'4" pencil thin man with long hair and a hat permanently atop his head. But, four years later, with hair significantly shorter and hats that continue to make appearances, he's done something those other contestants have not managed. He has kept me coming back to his music, endlessly authentic, soulful, and warm. After his season of The Voice, Williams has released two EPs and an album. He has incredible range, impeccable songwriting ability and deserves way more recognition than he receives.
Our Picks: "White Summer Dress," "We're Gonna Be OK," "The Mess I'm In," and "Like The Movies (Acoustic)"
The F-16's: An alternative band that soulfully encapsulates life's ups and downs with heavy reverb and aggressive flow
In their full-length debut album "Triggerpunkte" (trigger point in German), The F-16's experiment with raw, percussion-driven music that explores the joy and suffering in everyday life — one song, "Cannibal Life II," examines someone joyfully eating himself. In trying to capture euphoria and despair, their sound is sometimes gritty, sometimes mellow, and slightly resembles Vampire Weekend, Arctic Monkeys and LCD Soundsystem. (They are, surprisingly, based in Chennai, India). In songs like "Digital Dead," they play with punchy rhythms but despondent lyrics, while other songs like "Moon Child" and "Luna Zep" slowly enchant and haunt you. The F-16's are like the supersonic jets they're named after: at times violent and assaulting, at others calm and cruising.
Favorites: "Moon Child," "Palladian Park," "Cannibal Life II," "Digital Dead," "Luna Zep"
God Help The Girl: A lighthearted, playful project that manifests charm with soft, rhythmic melodies
With songs written by the Scottish, indie pop Belle & Sebastian, "God Help The Girl" creates a storyline that centers on a girl's coming-of-age and her psychological and romantic problems. (The girl, Eve, finds solace in singing and aspires to be a musician, but finds that becoming one is harder than she anticipates). Similar to Belle & Sebastian's other music, the lyrics and melodies are uplifting, charming, soothing — with self-aware irony woven throughout — even with subjects like anorexia and suicide. The project culminates in a 2014 film of the same name, which features Australian actor Emily Browning ("American Gods," "Golden Exits") as Eve. The film is essentially a chick flick, with the plot revolving around Eve's pursuit of romance — the music isn't the supplement, it's the standout. Browning's whimsical, earnest singing ultimately holds the project together, even if the stories she tells aren't as unique as Belle & Sebastian's normal work.
Favorites: "God Help the Girl," "The Psychiatrist Is In," "Come Monday Night," "I'll Have To Dance With Cassie," "Musician, Please Take Heed"