Triple Threats on the Field, Court and Track
Junior Jamie Kesten's year is a triathlon in itself; she spikes the volleyball to her opponents in the fall, dribbles across the basketball court in winter and ends the year throwing in track and field. While Jamie has been a three-sport athlete since freshman year, her passion for sports stems from much earlier on.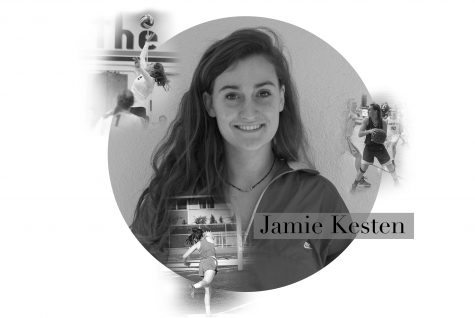 "When I was little, I tried all sports," Jamie said. "[My] parents were like, 'Try this one!' There were so many [sports] that I couldn't stop. Then [my parents] said, 'You have to quit! You have to choose one!' I never chose one, so now I still play three."
Although she enjoys all three sports, Jamie has the most interest in volleyball, the sport she hopes to continue playing in college. In addition to participating in varsity sports all school year long, Jamie also plays club volleyball, in line with her future aspirations.
"I have five hours of [volleyball] practice on Mondays and Wednesdays, and then I have games," Jamie said. "On weekends, we go to Las Vegas or Sacramento for volleyball, so it changes [with the season]. [Winter] is my busiest season because I'm doing club volleyball and school volleyball at the same time."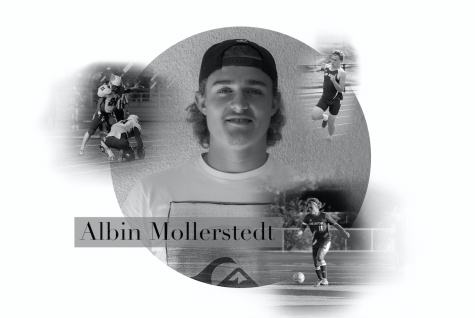 A fellow member of the three-sport squad and part of the football, soccer and track teams, senior
Albin Mollerstedt finds himself facing similar time constraints. On most weekdays, Albin has two and a half hours of school practice. Albin also participates in a club soccer team, which has practice two to three days of the week.
Despite the considerable time commitment it takes to play one sport, let alone three, Albin remains motivated to continue playing because of his experience with team bonding and camaraderie. Though he loves the sports themselves, Albin finds an even more valuable experience in the interactions with his teammates.
"Initially, I [played because I] loved the sports," Albin said. "I loved getting out there and competing with other people. It's a great experience, but then off of that just comes the teamwork and having fun with your team. It's a combination of the two."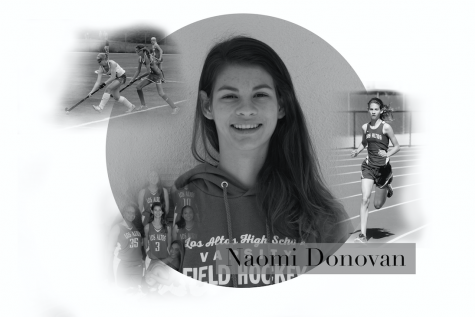 With their extensive involvement in the athletic program, Jamie and Albin have both received athlete-of-the-year awards. Sophomore Naomi Donovan, who also won an athlete-of-the year award as a freshman, is motivated by a similar passion for sports.
"When I was growing up, I tried out a lot of sports," Naomi said. "I started basketball and soccer in first grade and started track in middle school. I went to sports camps over summers, so I just stayed active [until now]."
Since each sport Naomi plays is equally as unique and important to her, she cannot imagine herself giving up any one in particular.
"I really like the variety of sports and how there are different aspects to each one, so it just keeps it interesting," Naomi said. "[For example in basketball], you just lay it all out on the floor and push yourself as hard as you can. It's fast-paced and exciting. Track pushes you, the events I do specifically, the mile and the 800 meter [dash]."
While all three athletes may enjoy their respective set of sports, they will eventually need to choose one sport to continue. Jamie and Albin recognize the limitations of college sports and have already narrowed down their choices, sacrificing time from other sports to focus on the one they are likely to pursue.
"I like volleyball and basketball a lot, but I think that the whole college experience would be better with volleyball just because it is less of a toll on your body," Jamie said.
Albin is currently deciding between college football and soccer. Even though Albin is passionate about both, Albin's transition into college athletics means giving up one sport to continue the other.
"I've talked to a few coaches for both [football and soccer]," Albin said. "It really just depends on how that goes, [where]I get in and what opportunities those schools have."
For now, despite their tight schedules, Jamie, Albin and Naomi all continue playing for their love of sports, recommending the three-sport experience to those who are willing to commit to it.
Leave a Comment