"To All the Boys: P.S. I Still Love You": Sweet but shallow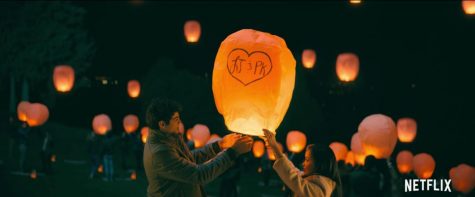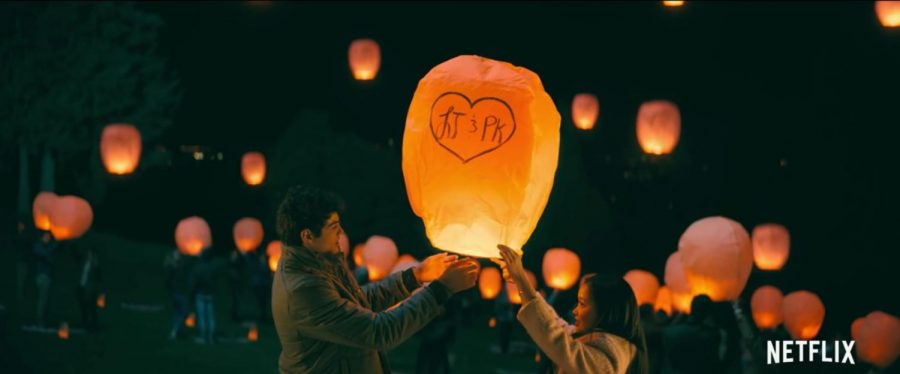 "To All The Boys: P.S. I Still Love You" is a bit like Vegemite—either you love it or you hate it. In this film, lovely performances and clever filmmaking intersect with overused tropes and lack of a cohesive plot to create a product that will ultimately give you what you put into it. And as a lover of teen rom-coms, I got quite a bit.
"P.S. I Still Love You" follows Lara Jean Covey (Lana Condor) as she navigates her first relationship ever with Peter Kavinsky (Noah Centineo). However, with the added complication of Lara Jean's former crush John Ambrose McClaren (Jordan Fisher), her hopes of a perfect relationship soon crumble.
When I sat down to watch this film, I was excited and hopeful. The first movie was adorable and simple—everything I wanted out of a teen rom-com—and I wanted nothing more than to see Covinsky (Lara Jean and Peter's self-given ship name) shine again. And that's exactly what I got. I'll be the first to point out how overrated Centineo is in any situation, but he is begrudgingly charming as the lacrosse player with a heart of gold. His and Condor's chemistry is what I'd liken to two puppies—seeing them together can make anyone crack a smile. Fisher is no different, bringing grace and maturity to the film. He makes you root for John Ambrose, and in turn makes the love triangle that develops into one of the most enjoyable in the teen rom-com cinematic universe. Finally, Condor is a wonderful up and coming talent, bringing to life the messiness of teenage experiences and doing it with so much heart.
Not to mention, the film itself was made beautifully. Every shot is bright and filled with color, the montages are simply fantastic and the movie includes transitions I didn't expect to come out of a film like this. Most notably, in the latter half of the film as Lara Jean's relationship with Peter is at its lowest, she seemingly floats down the hallway and a sign hung across the ceiling (usually marked by upcoming events for the school) is painted with a bright gold "Heartbreak." A choice that seamlessly invites the audience into Lara Jean's headspace while maintaining context and feeling.
Finally, a Cathy Wang review would not be a Cathy Wang review without a mention of Asian representation. These kinds of movies, the ones that are sweet and simple and invite younger audiences, are essential in a child's life as they form a perception of the world and how they fit in it. There are young Asian girls that are now able to grow up seeing an Asian girl, a face that mirrors their own, being fought over by two attractive dudes, being the star. To grow up with a story like this tells them they can be and are worth being swooned over.
But this is not a perfect film by far. The soundtrack this time around, for starters, was disappointing compared to the first film's selection—an odd mix of rock, K-Pop and chill-hop. But really, could anything top the first film's anthem, "I Like Me Better"? Additionally, dialogue and characterization get a little repetitive, a little too surface level, as the film goes on. Lara Jean, for example, continuously frets over her lack of experience dating, that fact somehow justifying her complete lack of understanding or consideration of basic concepts (like going on dates, communicating with your significant other and how to behave). This movie's plot is also nearly nonexistent—just Lara Jean and company going about their daily lives (seemingly without homework) with feelings thrown in. There is no driving force behind the action of the movie. The passage of time is also nonsensical.
"P.S. I Still Love You" is exactly what it appears to be: a simple film that aims more for cute moments than solid story. As someone that went into the film expecting the former, I was content and pleased with what I got. For others, I can understand the disappointment. For those that haven't seen it yet, don't go in expecting a masterpiece. Go in ready for the internet's boyfriend Noah Centineo living up to his title, Jordan Fisher sweeping you off your feet and Lana Condor being the one to steal your heart.