'Tis the Season: Holiday flicks and drinks reviewed
Four staff writers review and rank this season's Netflix original holiday movies and Starbucks's limited edition holiday drinks. Ring in the holiday season with Talon's top picks by curling up with a hot drink and a romantic comedy.
February 6, 2020
Drinks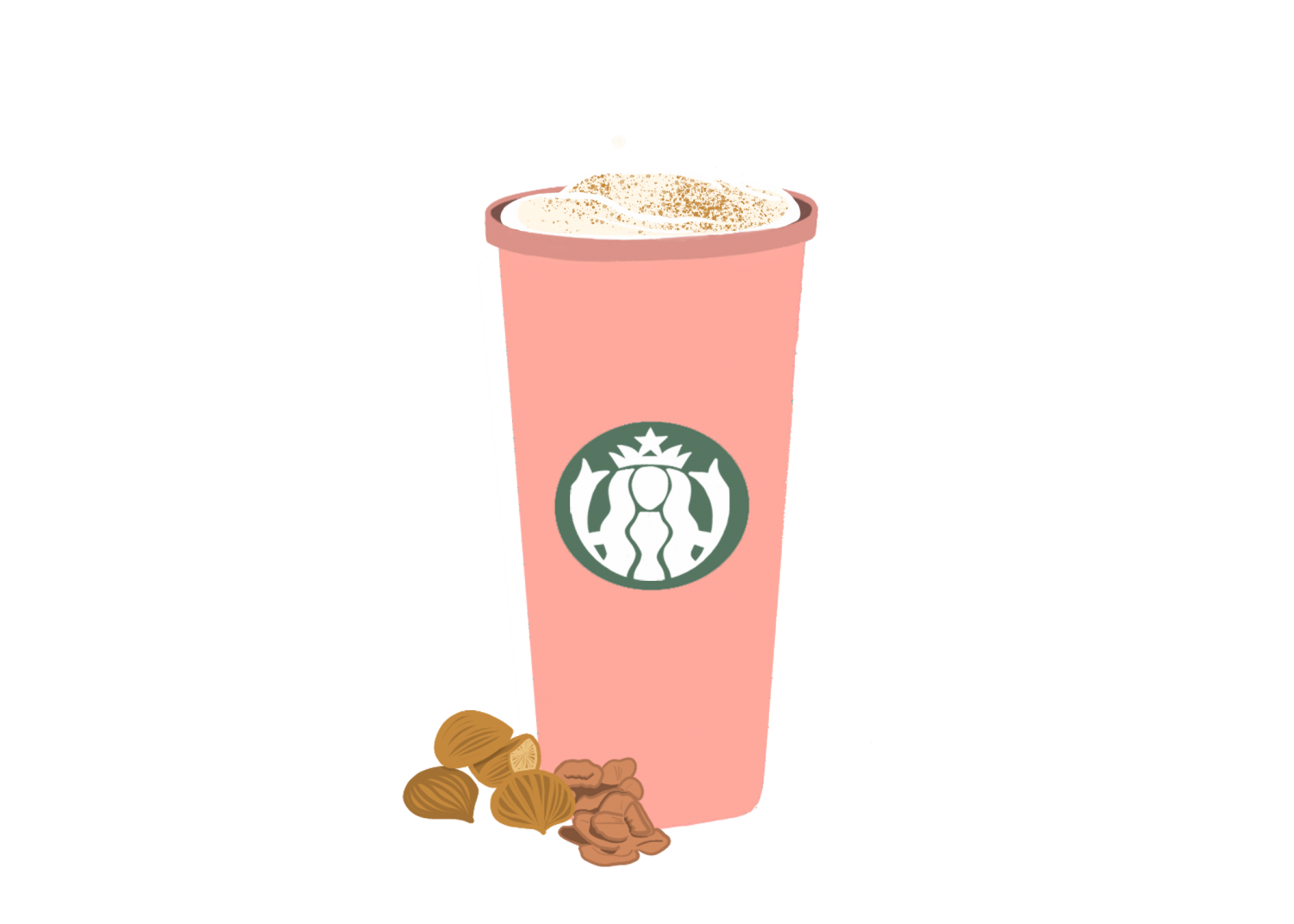 Chestnut Praline Latte – 4.5/5
The underdog of the holiday lineup, the Chestnut Praline Latte is the unexpected winner. It smells of a spiced candle, with a rich aroma of nutmeg and cinnamon. Its simple appearance doesn't hint towards the caffeinated perfection you're about to taste. The Chestnut Praline Latte felt like the only drink that mastered the perfect amount of sweetness and the perfect amount of coffee. Although you can't really taste the chestnut, the praline and spices pair to make a great drink. There's no bitter aftertaste, and no ingredient feels overpowering or lacking. The Chestnut Praline Latte would be perfect for the coffee lover who wants a bit of holiday cheer added to their day, and it's our personal favorite!
Caramel Brûlée Latte -4/5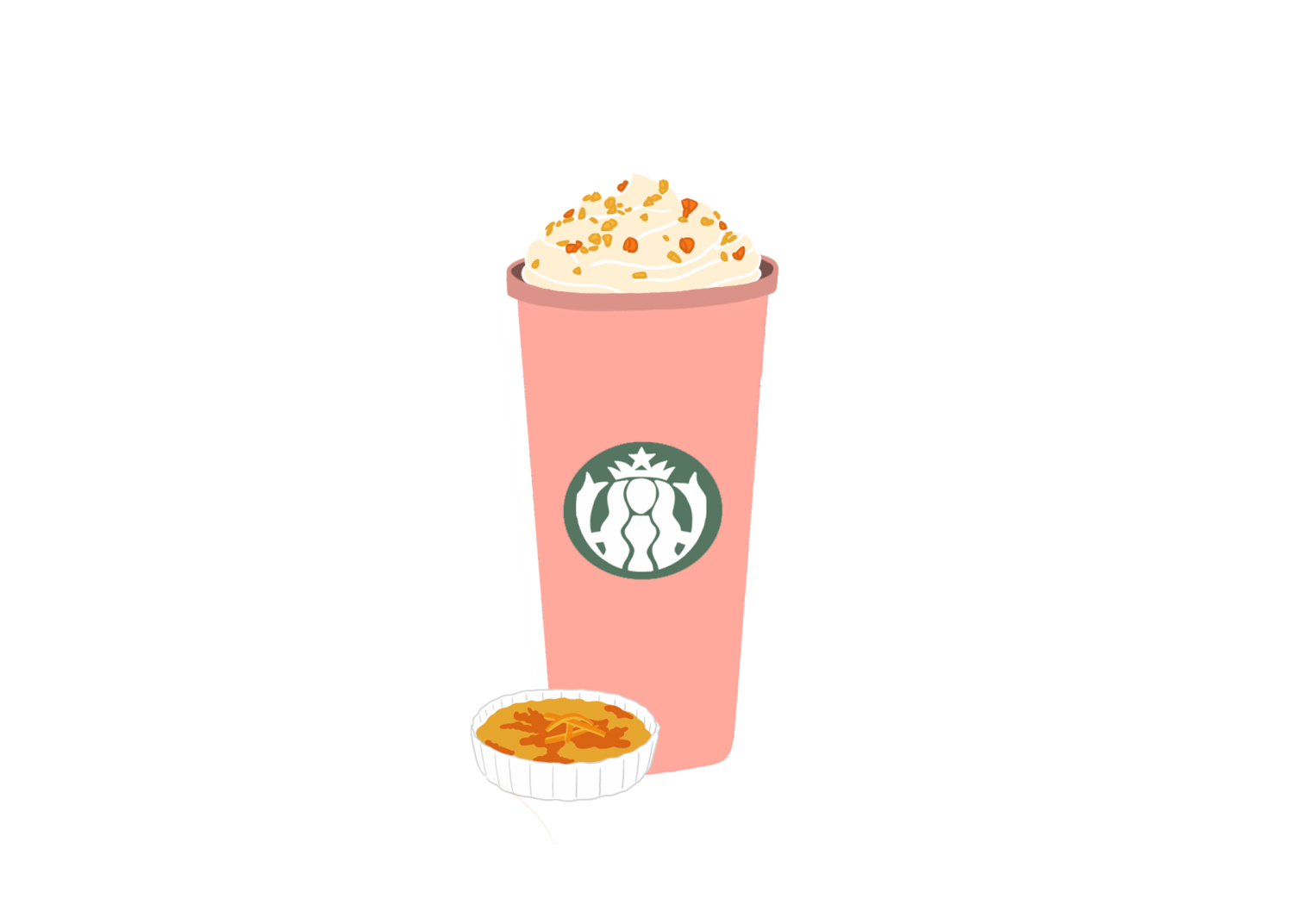 The Caramel Brûlée latte tastes just like a regular vanilla latte dashed with caramel syrup. Although tasty to the average Starbucks customer, it's nothing special. You could enjoy an iced version of this drink just as much in August as you would in December, and nothing would feel out of place. The drink itself is delicious, good for those with a sweet tooth. Our taste buds were graced by a hit of burnt sugar and creamy goodness, followed by a transition into the coffee. It just doesn't feel like a true holiday drink. Honestly, the Caramel Brûlée Latte is probably the best tasting on this list—but the lack of originality and holiday flair bump it down to second place.
Hot Chocolate – 3/5
Starbucks Downtown Los Altos was out of Toasted White Chocolate Mocha.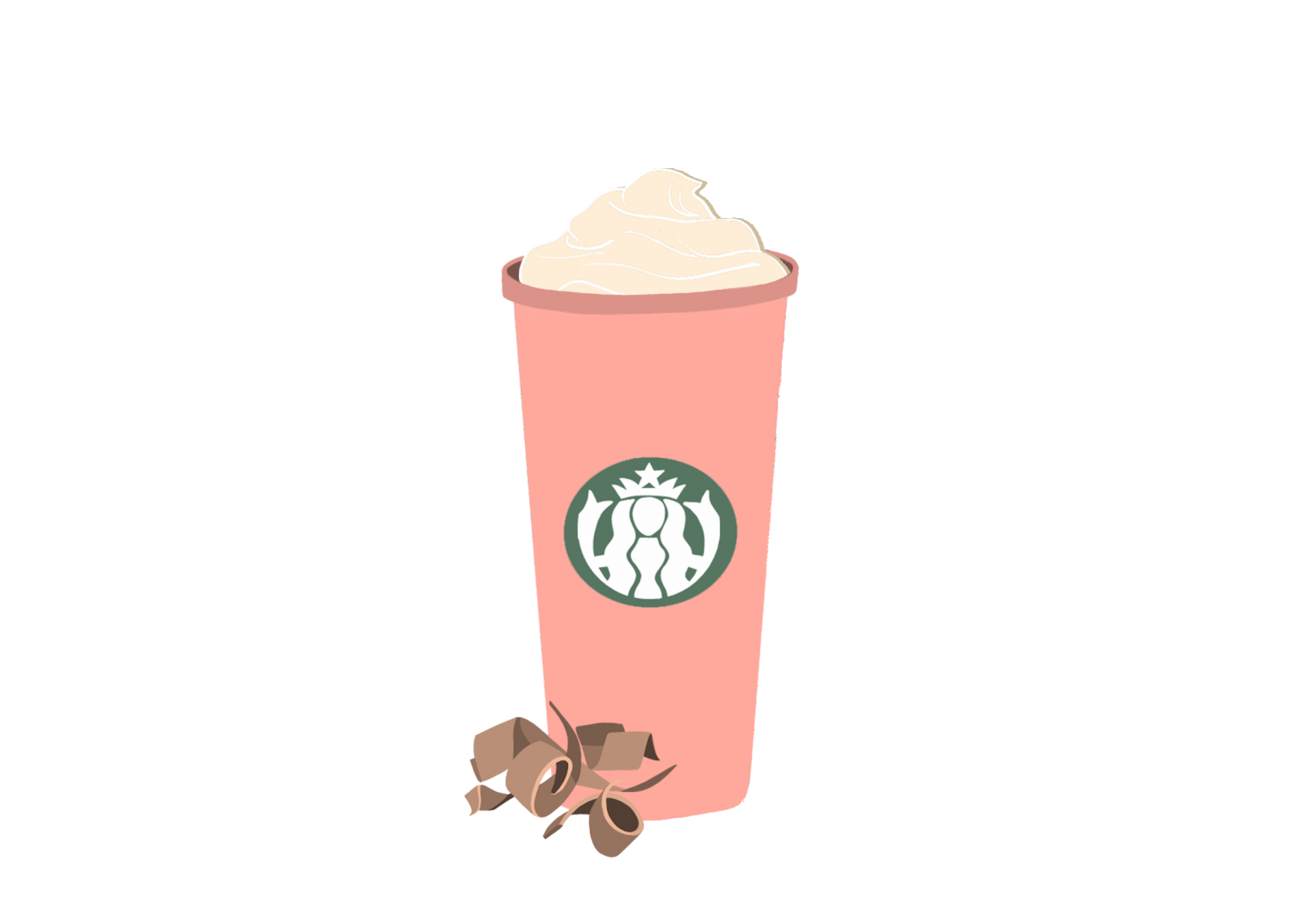 A classic hot chocolate. A staple of winter. Having enjoyed this cocoa-flavored beverage, we had some idea of what was coming. 
And Starbucks's version didn't disappoint. It tasted more of milk chocolate than dark, likely catering to the kids who most frequently order this drink. It's simple yet satisfying, and it brings back a sense of nostalgia for one's childhood. It's the type of drink you want after a day on the slopes or sitting by a fire in the middle of winter. This drink doesn't break the bank either—$3.45 for a grande is the cheapest of the ones we reviewed, and the iconic taste makes it worth the cost. It's not the most elaborate drink, not the fanciest and not the most holiday-esque. But for kids (or the kid inside you), the Hot Chocolate is a great pick.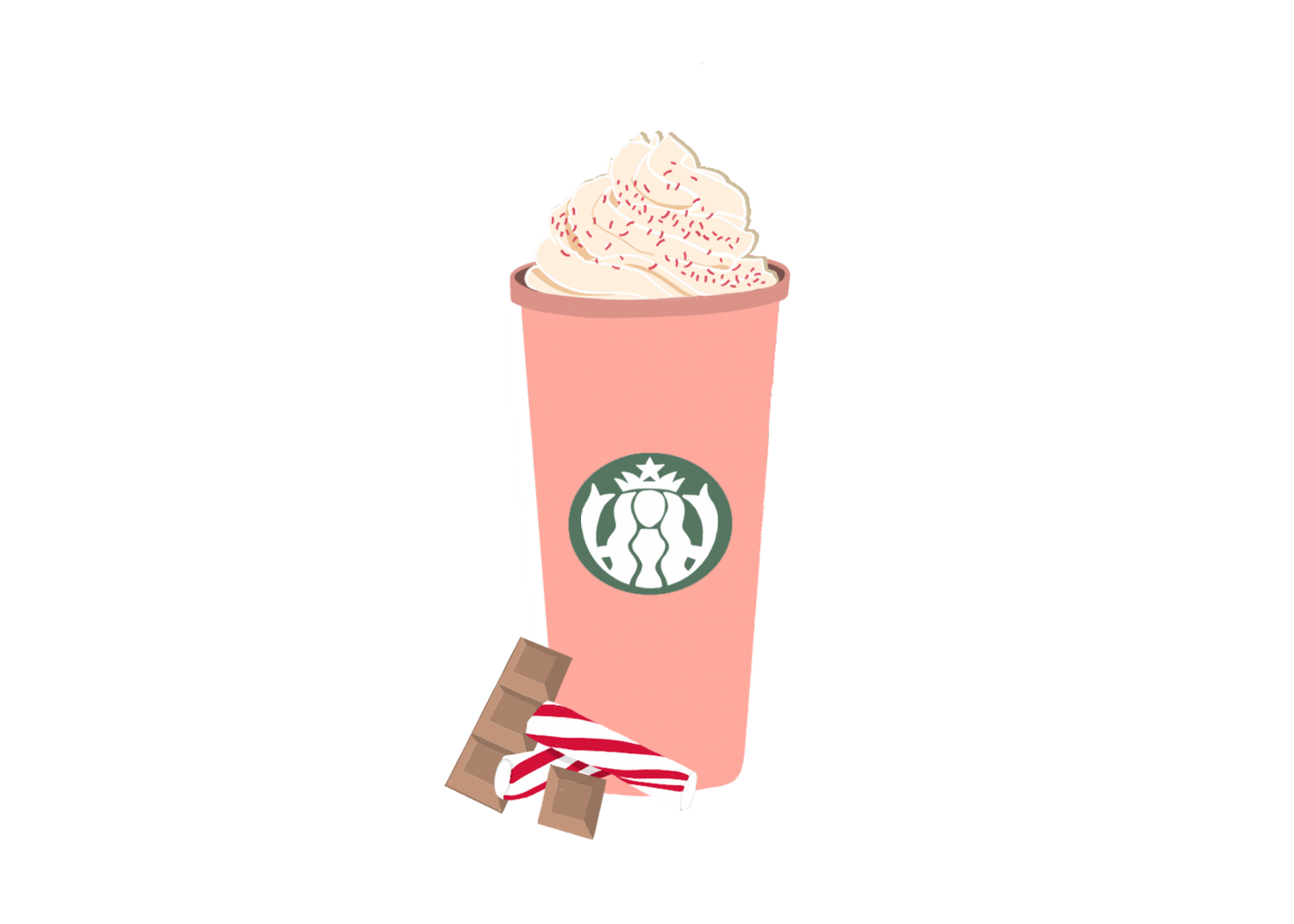 Peppermint Mocha – 2/5
The Peppermint Mocha, despite being the most frequently ordered Starbucks holiday drink, was mediocre at best. After hearing the drink hyped up so much, it was pretty disappointing. We were hoping for a mild chocolate taste with a hint of mint, but the mint unpleasantly overpowered the chocolate, giving the drink a bitter aftertaste. The coffee taste is also minimal, and it just doesn't give the same "buzz" that other holiday drinks do. It did have the best appearance of the lot, and the whipped cream and dark chocolate curls do a good job of complementing the mint and mocha taste. But overall, the Peppermint Mocha wasn't great. It lacks the flair that one wants in a holiday drink, and it was one we didn't bother finishing.
Eggnog Latte – 1/5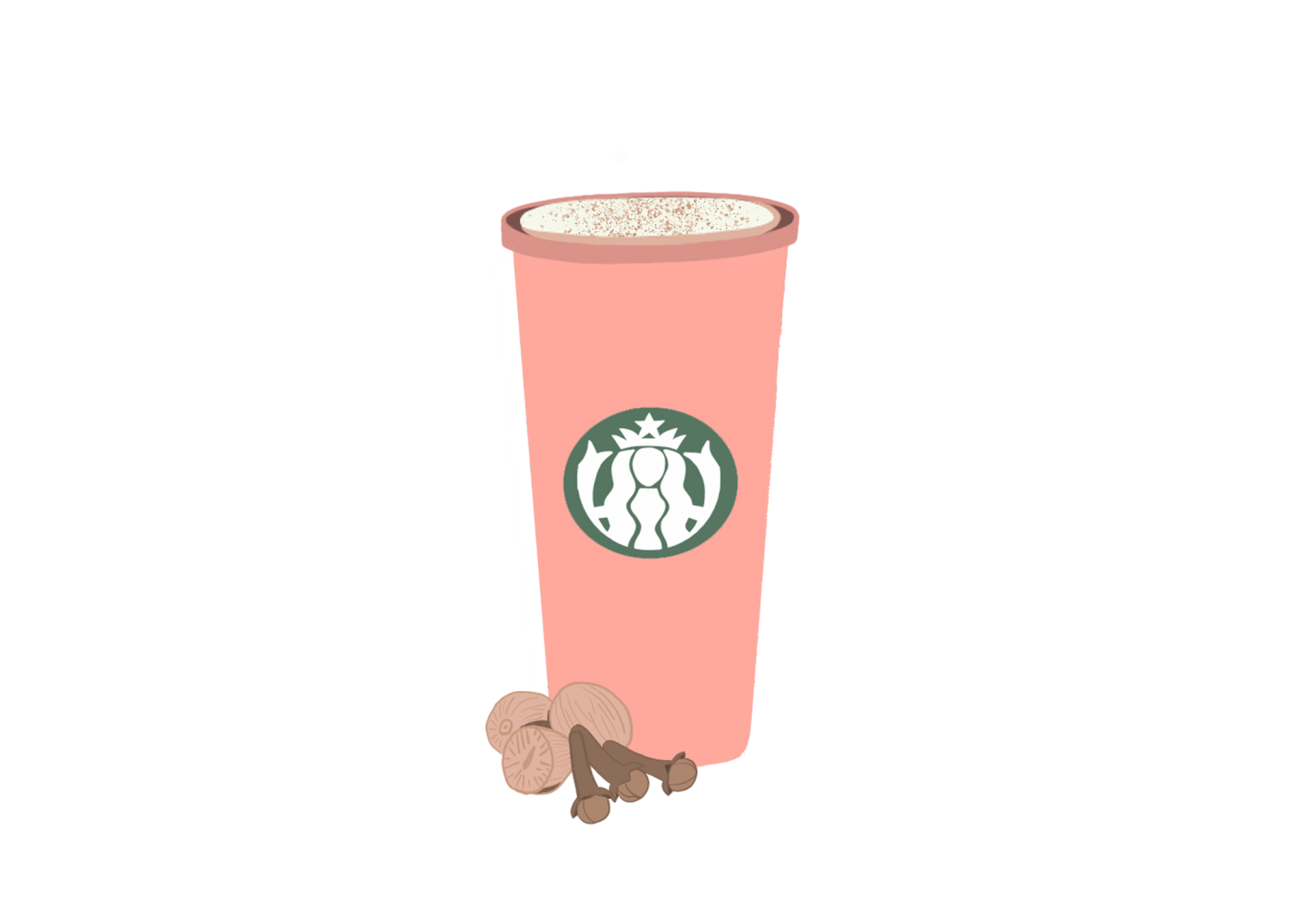 To be honest, we had really low expectations for the Eggnog Latte. We hoped we could be proven wrong, but we weren't. The Eggnog Latte looks mediocre, dashed with spices and smells questionable. We were hesitant to try it, and after one gulp, we knew we didn't want more. Although neither of us have ever been huge fans of Eggnog, even we think that this drink would not excite eggnog lovers. It tastes like nutty eggs, which not only isn't a great mix, but also not a taste you want in a drink meant to be sweet. It's only saving grace is that it is reminiscent of the holiday season. For the Eggnog-enthusiasts at Starbucks, this drink will give them their fix along with a hit of caffeine. But if you don't like Eggnog to begin with, this drink will do nothing but disappoint.
Flicks
Let it Snow – 3.5/5
"Let It Snow" is a teenage "Love Actually." Based off a novel of the same name, the film is set in the snowed-in town of Laurel, Illinois as a group of teenagers spend their Christmas Eve navigating love in its many forms. The story revolves around three couples: Stuart Bale (Shameik Moore), a lonely singer passing through town meets Julie Reyes (Isabela Merced), a recently accepted applicant to Columbia reluctant to leave her sick mother, Tobin (Mitchell Hope) who is hopelessly in love with his best friend, "The Duke," (Kiernan Shipka) and Dorrie (Liv Hewson), a waitress at the local diner reconnecting with cheerleader Kerry (Anna Akana). This was, by far, the most put-together film of the bunch and seemed to be the most aware and in control of the message they wanted to send. However, nearly the entire first hour is devoid of real development and time is instead spent on introducing and exploring all the characters. But ultimately, "Let It Snow" brings the whole package: wit, heart, and fantastic montages.
The Knight Before Christmas – 3/5
"The Knight Before Christmas" follows Brooke (Vanessa Hudgens) a science teacher who, after getting cheated on, has come to believe true love doesn't exist. Enter Sir Christopher Cole Frederick Lyons (Josh Whitehouse), a 14th century knight that has traveled through time to 2019 to fulfill a quest before midnight on Christmas Eve. Though this film's plot sounds and is ridiculous, it's pulled off by Hudgens and Whitehouse who are, frankly, incredibly charming. They embody their roles, and their chemistry is easy and lighthearted which makes the love that blossoms between them feel honest and real. But that's not to say it doesn't have its share of faults—the characters were simple and lacked complexity. Ultimately, however, "The Knight Before Christmas" was what was advertised: a happy-go-lucky, feel-good Christmas film. But, unlike the others, whose attempts at emotional sincerity were most often laughable, this film opened up our very skeptical hearts to the prospect of true love, and goodness for goodness's sake. 
A Cinderella Story: A Christmas Wish – 2/5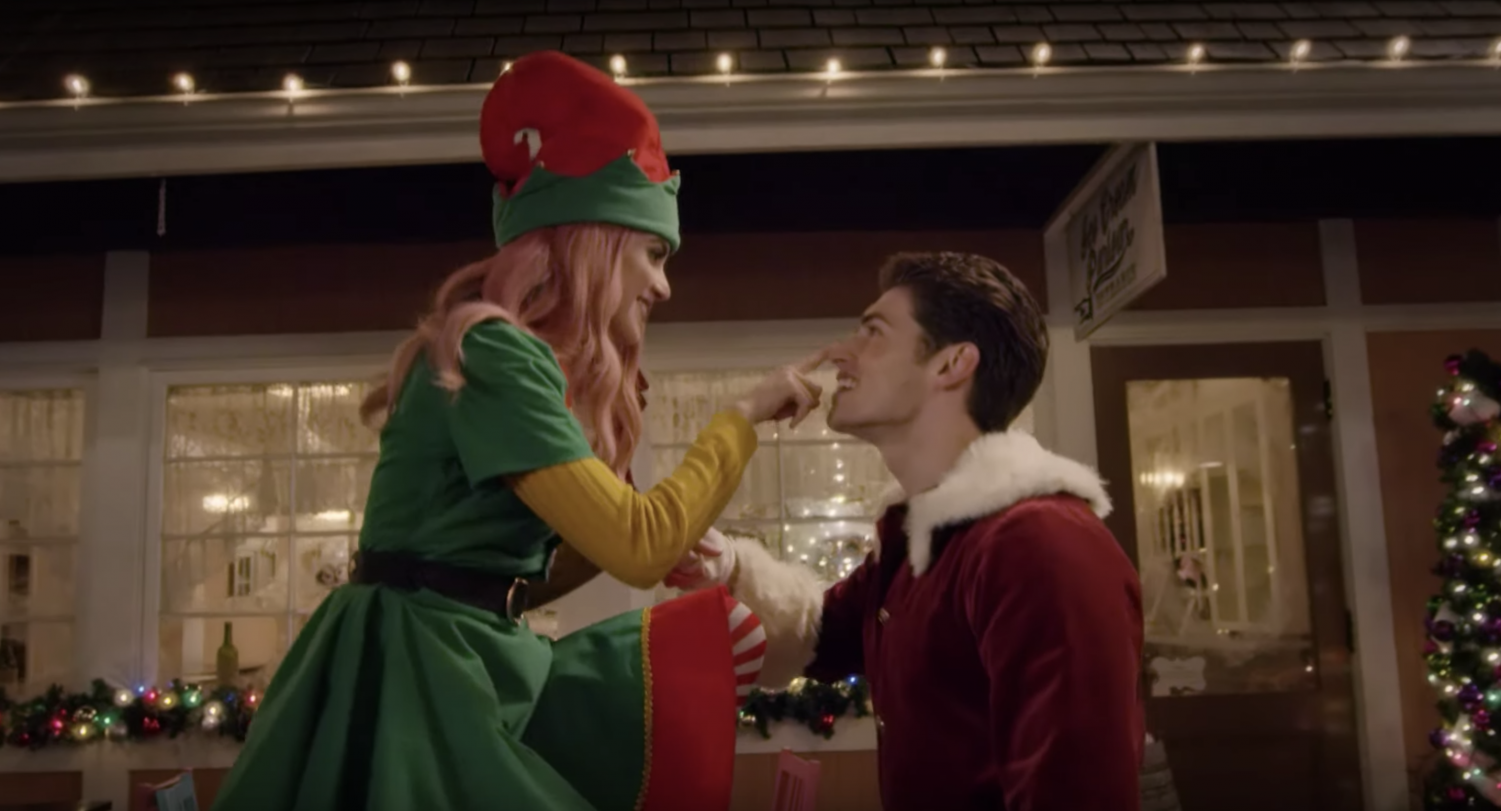 This holiday edition of the "A Cinderella Story" series follows Kat Decker (Laura Marano), an aspiring singer-songwriter whose
dreams are weighed down by her step-family, until she meets the new Santa at her job as a singing elf. Coincidentally, the new Santa is Dominic Wintergarden (Gregg Sulkin), the rich guy in town every girl has her eye on. However, the writing of this movie raises a lot of questions. The characters have questionable morals and make decisions that move the plot forward, but can easily frustrate viewers. Dominic seems like a nice guy but he can't separate himself from his self-obsessed and toxic friends who bully Kat. In addition, Kat seems like she doesn't have any self-worth and brushes off her step-family's abuse in a stupidly tranquil way. But this film fairly portrays holiday cheer—and that's about it. Both Kat and Dominic work at a Christmas-themed park where there was a significant amount of bright lights, decorations even music. But beyond that, "A Christmas Wish" is essentially a second-rate Cinderella film and Christmas story. 
Santa Girl – 1.5/5
"Santa Girl" follows Cassandra Claus (Jennifer Stone), Santa's daughter, who yearns to experience a life outside of the North Pole. When Cassie gets accepted into a university her father lets her attend on the condition that she will accept an arranged marriage between her and Jack Frost's son. But, when she meets pre-law student, Sam (Devon Werkheiser) her initial promise is threatened. Overall, this movie lacked substance. Every character was more a list of traits than people, and their wants and motivations were unsupported by the writing. Cassie, for example, feels strangled by the North Pole yet the movie never provides examples to support the idea the entire plot hinges on. But there are still bright spots in this movie: Stone pulls off a perpetually chipper personality with ease and Werkheiser's comedic timing pushes the movie along. But, all in all, there was a lack of chemistry between Stone and Werkheiser and, despite literally being about Santa's daughter, the film lacked a feeling of genuine heart, something essential to a Christmas film.