The Talon's guide to 2020 holiday gifts
December 18, 2020
With winter break coming around the corner and the holidays in full swing, The Talon has provided you with gift guides to make your holiday shopping a bit easier. We encourage you to shop small and support local businesses (such as Present and Gourmet Works in Los Altos, Therapy Store or BooksInc in Mountain View, and Joie or PaperSource in Palo Alto) this year! 
Side note: We know that ordering from smaller stores, like Etsy shops, can sometimes take longer to deliver since they don't always offer faster shipping methods. The shops we linked have been reviewed to have fast shipping, but it's always a good idea to contact the shop owner beforehand to get a better understanding of the delivery process. And if you're in a time crunch, gift cards with specific intentions always make cute gifts.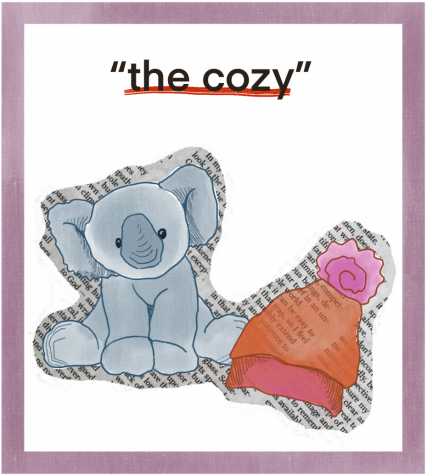 Weighted Blanket or big stuffed animals
For those who love cuddles and warmth, weighted blankets and huge stuffed animals are great!
Fluffy slippers/socks
If nothing in this list of gifts floats your boat, this is the one. There is no one in this world who wouldn't appreciate a pair of fuzzy socks. It's basic, but never overrated. 
The Comfy is the perfect zoom lounge outfit. It's the love child of a fluffy blanket and sweater. Eating cheerios with your arms kept warm? Blankets could never. 
Beanie 
For the VERY cold California winters… very cold… But anyways, beanies are for any weather. Right?
This is the ultimate work-from-home item and perfect if you like to work from your bed!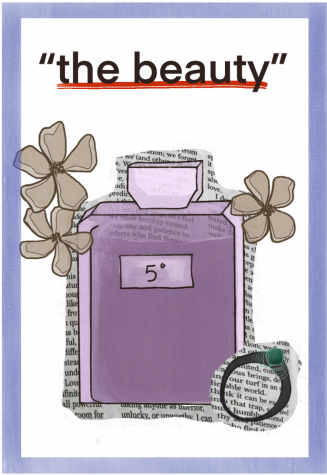 Cologne/Perfume 
This is a common gift, but a unique type of perfume/cologne is one created based on your zodiac sign:

ZodicaPerfumery

(also available on Etsy). 
Custom T-shirts, Hoodies or Apparel 
Gift or ask for your favorite sports team jersey, music artist album t-shirt or customize a shirt for a friend (customink, zazzle, etc)!
Etsy jewelry (handmade rings, necklaces, etc)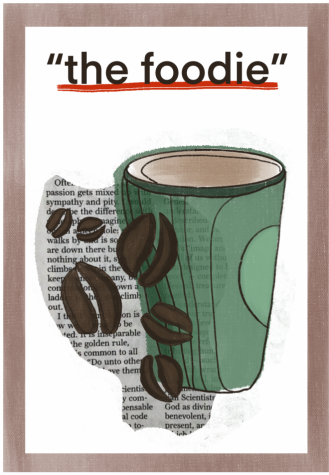 Coffee beans & coffee frother (for the caffeine addicts)
For all of the coffee lovers (or caffeine addicts) who spend all your money on take-out coffee and want a more sustainable and cheap option, invest in a

coffee machine

,

milk frother

and buy some beans from your favorite coffee shop. Philz Coffee, Chamberlain Coffee, Starbucks, Peet's and BlueBottle, all have unique blends that you can make at home. You can add a

pack of syrups

(hazelnut, vanilla, caramel, lavender, honey, etc) to customize your coffee flavor just like it's made in the coffeeshops! 
Reusable straws & tumblers
Reusable straws

and

tumblers

are great ways to sustainably drink from and carry liquids! #Save the turtles!!! Be green, not mean!!!
Cookbook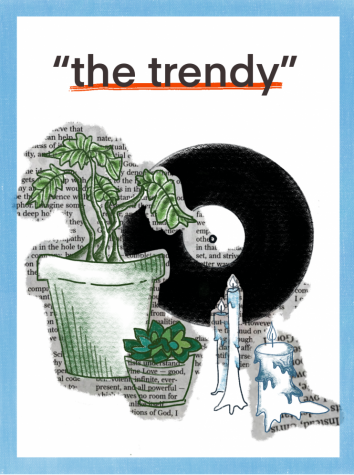 Aroma diffusers are a great way to keep your room smelling fresh and radiate calm vibes throughout. 
Poetry & inspirational books 
Little books are great small gifts to give or ask for, especially self-growth ones. If you like journaling or reading inspirational or thought-provoking question books, here are some recommendations:
Plants
House plants are a great addition to freshen up a room. Cost Plus World Market has creative plant pot creations, and they have trendy macrame wall hanging plants which are currently in trend. For green-thumbs, get a pack of seeds to grow your own plants!
Homemade candles from Etsy 
You can rarely go wrong with candles. Or challenge yourself to make your own candles!  Many stores sell candles including World Market, Target, Amazon and Etsy shops like

CrescentCrystalsApo

and

UniCandleLab

(recommended for fast delivery).
Vinyl Records
Vinyl Records of your favorite artists can be used as wall decor or to be used on an old fashioned Vinyl Player to take your music listening to the next level (Spotify who?). Urban Outfitters and Target sell both Vinyls and record players (or you can get some extra-vintage ones second hand from Craigslist or EBay!)
"We're not really strangers" card game 
If you enjoy connecting with others and building upon your current relationships, this conversation-driven card game is for you! "We're Not Really Strangers" goes beyond surface level questions and drives players to think deeply and reflect upon themselves in an entertaining way!  
Posters from Etsy, Society6
There are so many unique and cool posters out there to decorate your room or gift to a friend. Etsy is a great place to shop from small stores online. Society6 is also a company that specializes in wall-art and home decor. 
College Dorm Decor/Appliances
Seniors, this one's for you. Bed pillows, appliances, decor, etc.  

Room Lights

LED lights, or often referred to as "TikTok lights" have become a trendy staple for many. There are many variances of room lighting such as star-light projectors, rainbow led lights, fairy lights and flower lights.
Room Lights
LED lights, or often referred to as "TikTok lights", have become a trendy staple for many. There are many variances of room lighting such as star-light projectors, rainbow led lights, fairy lights and flower lights.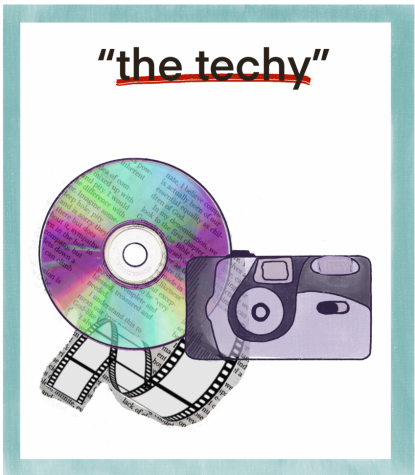 If you need your music 24-7 and don't want to lose your phone to your music addiction, waterproof shower speakers are great to invest in. 
Fisheye camera lens
Take your photos to the next level with a fisheye lens! 
Reusable film camera or disposable film camera 
Over the past few years, film cameras have made a trendy comeback. These are a unique way to store memories. Disposable cameras can be found in many stores including Urban Outfitters and Amazon, but if you want to be more sustainable, consider purchasing a second hand reusable film camera from Craigslist or Ebay. 
Spotify/Disney+/Netflix/Hulu subscription 
Subscriptions are a great gift to give or receive! Examples include Spotify Premium, Disney+, Netflix, Hulu, newspaper subscriptions, etc. 
3-in-1 charging stand or wireless charging stand
Everything you need in one place — keep it simple (and convenient).
Moon light  
For anyone who wants a stargaze galaxy within your bedroom, this is what you have been looking for. 
Sunrise alarm clock
For those of you who have a hard time getting up in the morning and despise your alarm sound, these sunrise clocks will help make your morning a bit better. They simulate the sunrise with gentle sounds.