The Talon supports the Black Lives Matter movement
The murders of George Floyd, Ahmaud Arbery, Breonna Taylor and too many others that came before them are overt examples of the hundreds of years of systemic racism ingrained in American culture and policies. The Black community must grapple with daily hardships and terrors that many of us at Los Altos will never be able to fully comprehend, but it is crucial that we do our best to educate ourselves and show support in any way we can.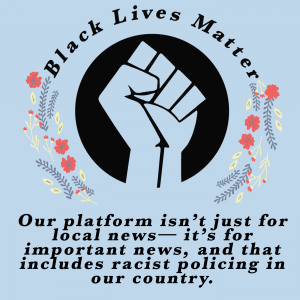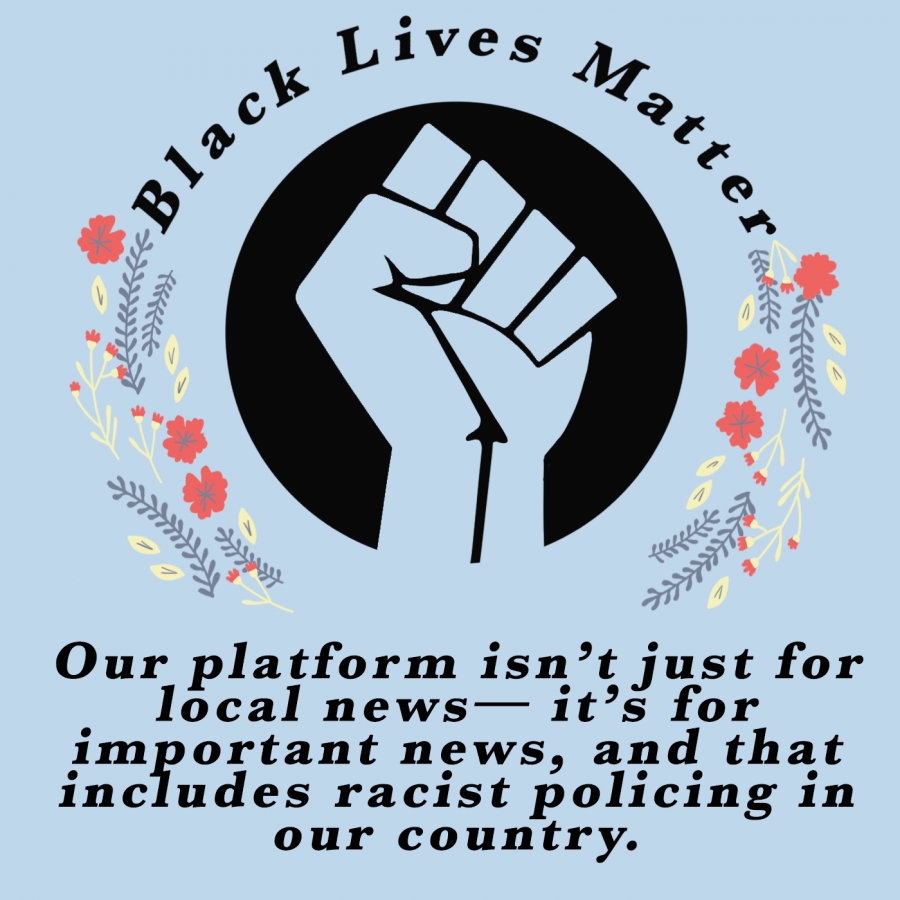 Although many of us in The Talon have not experienced the injustice all too many Black Americans have lived, we stand in solidarity with the Black Lives Matter movement and for an end to police brutality, inequity, and oppression in this country. We do not wish to speak on behalf of the Black community, but rather hear and echo their voices to spread awareness of this issue. 
As a student newspaper, we are in the unique position to amplify student perspectives to a larger audience. We are offering our platform to those who want to voice perspectives, experiences, or support for this issue by guest writing for The Talon. Feel free to contact us—your voices deserve to be heard.  
Here are some alternative ways you can take action:
Where can I donate?
Note: Some funds like the Minnesota Freedom Fund and the North Star Health Collective have had such outpouring support they have requested donations be diverted elsewhere. 
I Run with Maud —  supports Ahmaud Arbery's family.

Louisville Community Bail Fund — pays expensive cash bails and post-release funds.

Reclaim the Block — Minneapolis group that invests in violence prevention, housing, resources for youth, emergency mental health response teams and solutions to the opioid crisis.

Black Lives Matter — advocates for justice and an end to violence inflicted on the Black community

Campaign Zero — focuses on research-based solutions to end police brutality. Visit the site to learn more about their research.

Bay Area Black Owned Business Relief Fund (GoFundMe) — will provide funds to Black-owned businesses in the Bay affected by protests, riots, and looting.

National Bail Out — a Black-led collective of abolitionist organizers, lawyers, and activists working to end pretrial detention and mass incarceration. They are currently specifically focusing on releasing Black Mamas and caregivers
If you are unable to donate with money:
Zoe Amira — watch her YouTube video with ads to help raise money for multiple different organizations

omuriceu, Danni and Emmyn, Francesca Grace and multiple other channels also have similar pledges to donate 

Make sure you turn off ad blockers, don't skip ads, turn the browser volume above 50 percent, sign into your account, watch in quality higher than 480p, use the search bar to find videos, and watch 3-5 other videos before rewatching!
What can I petition for?
Text FLOYD to 55156: 
To sign a ColorOfChange petition to demand the officers responsible for George Floyd's death are charged with murder.
Text ENOUGH to 55156:
To sign a ColorOfChange petition to demand the officers who killed Breonna Taylor are fired and charged.
Text JUSTICE to 668366:
To sign a MoveOn petition that demands all four cops responsible for Floyd's death are charged with murder and held accountable. Only your ZIP code is needed. 
Who can I call and email?
Governor of Minnesota, Tim Walz (651) 201-3400

Mayor of Minneapolis, Jacob Frey (612) 673-2100

Minneapolis District Attorney, Mike Freeman (612) 348-5550 
Minneapolis PD E-Mails:
Where can I protest?
Join if you're willing and able. Be prepared by bringing:
Local Protests:
Thursday, June 4 at 5 pm – San Antonio & El Camino, Mountain View

Friday, June 5 at 12 pm – meet at Los Altos High School, Los Altos

Saturday, June 6 from 4–6 pm – 1601 S De Anza Blvd, Cupertino
Other Information
Try to use the hashtag #blacklivesmatter for resources that are educational and helpful to others.

Avoid spreading photos of protests where people are easily identifiable unless you have explicit consent from the protestor.

Support Black-owned businesses and artists. Check out the SF Chronicle's directory of Bay Area Black-owned food businesses.

If you are 18 or over, VOTE!