"It's over for my Lakers," Magic Johnson, former Los Angeles Lakers point guard and Hall-of-Famer, said during the ESPN Halftime Show of the Lakers' game against Oklahoma City Thunder on January 11. "No playoffs, no nothing."
The Los Angeles Lakers currently hold a 17-21 record, and are third in the Pacific Division. Now these stats certainly do not scream trouble, but anyone who has been watching them play this season knows it has been a total disaster. Coming into the season, the Lakers were already labeled championship contenders, and even favorites by some analysts. The offseason acquisitions of All-Star center Dwight Howard, and future Hall-of-Fame point guard Steve Nash immediately attracted attention. The team appeared to be more dangerous than ever, led by all-time great, Kobe Bryant, and fueled by the explosiveness of Howard. For a team with arguably the best lineup and a history of dominance over the league, what could possibly go wrong? Well, it turned out to be quite a bit.
The Lakers started off the season under head coach, Mike Brown. However, after the Lakers started off the season with a 1-7 record, Lakers management decided to fire Brown. Soon after, Mike D'Antoni was hired as head coach. Unfortunately for the Lakers, this decision didn't make much of a difference. The problem with the Lakers' performance under Brown was not offense. With Bryant, Nash, Howard and Pau Gasol on the floor, finding scoring options was certainly not an issue. The coaching scheme of Brown was one that was heavily focused on offense, and this coaching strategy didn't change under D'Antoni. The Lakers showed early in the season that they lack a defensive identity, and this struggle has carried out through all their games this season.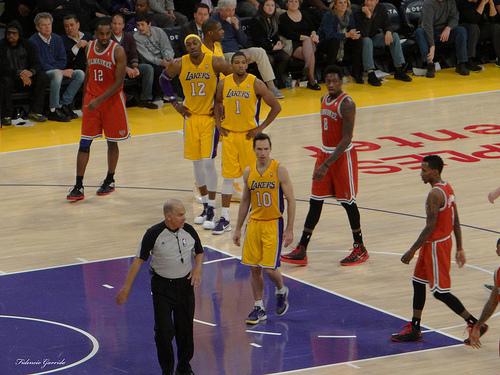 Story continues below advertisement

The struggles defensively begin with age. Nash has never been known for his defense, and young NBA guards nowadays blow by him in an instant. Nash, who is now 38 years old, clearly doesn't have the energy to keep up with young guards like Kyrie Irving or Russell Westbrook either. Age not only affects Nash, but also 32-year-old Gasol, 34-year-old Bryant and 33-year-old Metta World Peace. Unfortunately for the Lakers, age is not just a number; age means slowness. The Lakers are giving up 15.6 fast break points a game (ranked 29th out of 30 in the league) and 42 points per game in the paint. In addition to struggles around age, the Lakers lack rotation on defensive, and get fooled by simple pick-and-rolls on almost all their defensive series. These defensive struggles have led to frustration, and even players being called out for poor play—as seen recently with Bryant's comments about GasoI's lack of intensity. In order for the Lakers to see any kind of improvement, defense is the first thing that needs to be addressed. Although for all of us who know Coach D'Antoni's offensive mindset and style of play, chances of this defensive improvement are slim.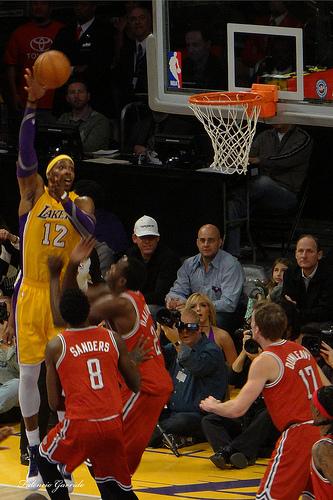 Not only have the Lakers faced problems defensively, they have also struggled to run a consistent offense. A key word to note here in their struggles is rotation, or in this case, a lack of rotation. Offensively, the Lakers look stagnant. Few off-ball screens are set, Howard muscles his man down in the post, and for some reason Gasol is seen often around the perimeter. So what do the Lakers do? By using the time-tested strategy they've used for the last decade: hand it off to Bryant. But no, it doesn't seem to be enough. This solution has led to a sub-0.500 record this season. It's not that Bryant isn't scoring the ball (he is currently leading the league in scoring), but rather that the offense fails to finds a rhythm.  An example of the team's offensive woes was clearly demonstrated late in the fourth quarter against the Rockets on Tuesday, January 8. In the final possessions of the game, Nash would dribble the ball up, hand it to Bryant, who would wait for a screen, fail to get one, pass it off to Nash, who would drive to the hoop, and finally kick out to another player for a forced jumper late in the shot clock. This amounts to lots of time-wasting, and zero points attained. Even with Howard racking up double-digits in rebounds and points, the Lakers still cannot find a way to consistently incorporate him in an offensive set that takes advantage of his post play while freeing up shooters and opening up space. It looks like D'Antoni will continue a trial-and-error type of approach until something magically clicks on offense. Unfortunately for the Lakers, they don't have much time or many games left to spare.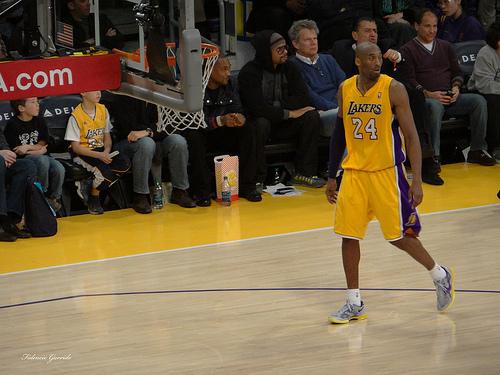 We can sit and analyze the Lakers' struggles all day, breaking down stats in every category available. What it really comes down to is a team that simply isn't playing with passion, intensity, and a winning mentality. And with the team leader, Bryant, as frustrated as he has shown to be in the media, no one else on the team gets inspired to improve.
"You just saw an old damn team," Bryant said in a post-game interview following a loss against the Philadelphia 76ers. "I don't know how else to put it to you. We're old as shit, what else do you want to know?"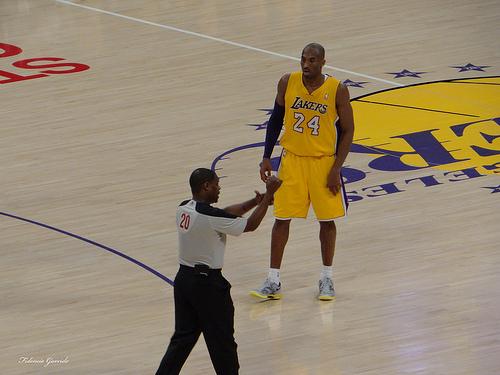 Although it is unfair to say the Lakers' season is over, the numbers certainly make the case for an indefinite end. In order for the Lakers to even grasp the 8th seed (last seed) in the playoffs this year, they will have to finish the season off with a 31-13 late season record from their current 17-21. This means the Lakers have to win 33 of their next 44 games. Given that D'Antoni still remains head coach, they are still old, and have one of the worst defenses in the league, it doesn't seem like any magic will take place over the remainder of the season.
With the current struggles of the team, Lakers management is looking to possibly make last minute trades as the deadline approaches. Rumors have been flowing around the league that the Lakers are looking to trade Gasol, and possibly even Howard if necessary. Although there isn't enough information to make accurate predictions on what the Lakers will decide to do, expect some changes to the roster in the near future.
Despite winning their last two games, the Lakers have a long way to go to convince us of a miracle taking place in Los Angeles. Some will say the Lakers' two-game win streak shows promise and improvement, and argue that the team is headed in direction of a playoff berth. However, the fact of the matter stands that the Lakers are an old and unmotivated team, and the first 38 games of the season are enough proof that this Lakers team isn't going anywhere. As of now, it is safe to say we can agree with Magic Johnson's words concerning his team. For the sake of the Lakers franchise, hopefully fans can put this season past them. Unfortunately the future of the franchise will not be with Bryant for long, who implied earlier in the season that he would be retiring in a "few years." But on a brighter note, I've heard LeBron James might be coming to town? Who knows, maybe after he wins 6 rings (as he claimed) with the Heat, he might give LA a try.
Image source: www.flickr.com/elfidomx