Teen Shows Portray Hyper-Sexual Reality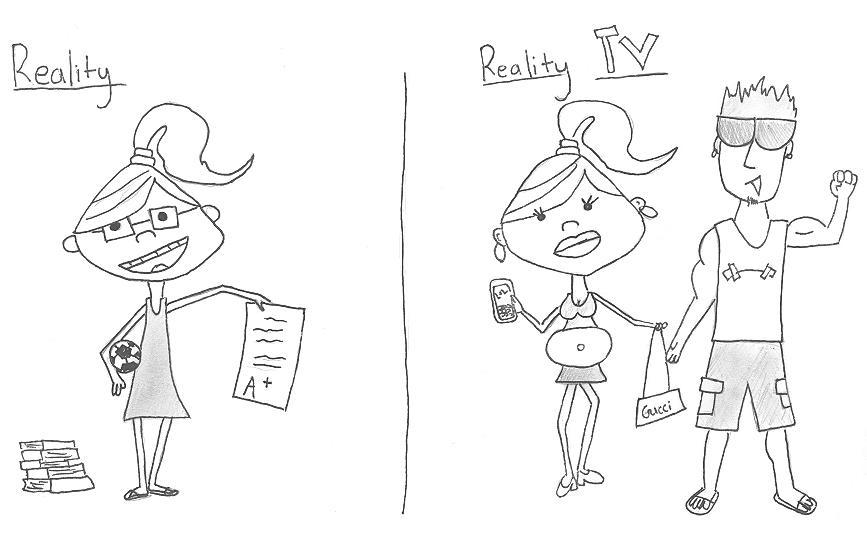 "Are you sexually active?"
I was at the doctor recently when that pesky little question came up. Distracted by the "Juno" line that pops in my head whenever I hear it ("Am I gonna, like, deactivate some day or is it a permanent state of being?"), I was a bit slow to respond.
"No," I said as my doctor raised her eyebrows doubtfully and checked the appropriate box.
I blame modern television for her doubtful eyebrows. More and more TV shows are portraying an altered reality in which sex becomes the priority in teen lives.
Take my guilty pleasure, "The Secret Life of the American Teenager" (ABC Family). "Secret Life" is the only show you can count on to have as many pregnancies as it has seasons.
"If I just focus on what she's saying, maybe I won't think about oral sex," Alice, a character in "Secret Life", begins a rare high school classroom scene in season two, episode seven. Her willpower quickly gives out, and the camera takes turns panning to half the students in the room (who, amazingly, are all thinking about sex). The only exception, one could argue, is one anonymous character who wonders, "Am I the only one in here thinking about sex?"
Call me crazy, but while in Biology I never wanted my teacher to "point me to the direction of a nice pistil." A nice grade on my report card was more central to my thoughts.
I suppose a school full of determined overachievers wouldn't attract as many viewers as a school full of self-professed sluts.
Other shows seem to agree, because networks are swarmed with images of teens skipping school to have sex in a hotel room. (Never mind that I know a fair number of students at LAHS who, if skipping class, can be found in the library studying for a test later that day.) One such show is "Gossip Girl" (The CW).
"Gossip Girl," which follows the lives of spoiled Manhattan teenagers, stole 16-year-old Jenny Humphrey's virginity at the end of season three, thus making all main characters sexually active. One minor detail, though, is that the man she slept with (notorious player Chuck Bass) is the same man who tried to rape her in the very first episode.
I forget half the plot twists of these drama-filled shows, so I'm not surprised that an assault was rendered ancient history after three seasons. The threat of being quickly forgotten makes producers vamp up the sex appeal in an effort to retain viewers like you and me. But how far is too far?
I can't deny that there are a few self-professed sluts at our school as well as in "Secret Life" (though in a less exaggerated form). However, some realities shouldn't be diluted by television as doing so risks minimizing their implied importance in real life. Rape is one of the realities which should not have its severity undermined.
Until producers agree, we're stuck with shows in which the "Secret Life" of students like you and me is assumed to revolve around the newest sex position.
We are the ones who supposedly start "Just Say Me" masturbation campaigns at school ("Secret Life") instead of sticking to studying. We are the ones who supposedly work our way through a little black book of prostitutes to get over a bad break up ("Gossip Girl") instead of relying on plentiful ice cream and romantic comedies (my preferred approach).
And so, we are the generation that needs to get used to getting a lot of raised eyebrows.
Leave a Comment