Teacher Finds Detention Slip from 1958
English teacher April Oliver recently found a detention slip from 1958. The slip listed a student's punishments for cutting classes over the course of the month.
"I found it in the desk back behind the drawers," Oliver said. "It had fallen out of the drawers at some point."
The punishments for cutting one or two periods of a class without a reasonable excuse were severe.
"They're all like 800-word compositions, the funniest one being a 800-word composition on the history of physical education," Oliver said.
The detention slip shows that there were far worse consequences for cutting classes back then, compared to what students now face.
"We punish students through Saturday School and have students make up assignments they've missed later on," Oliver said. "So then your grade goes down. [The type of punishment listed on the slip] is extra punishment work that we don't have anymore."
A larger view of the picture can be found at https://www.lahstalon.org/wp-content/uploads/2012/12/1958.jpg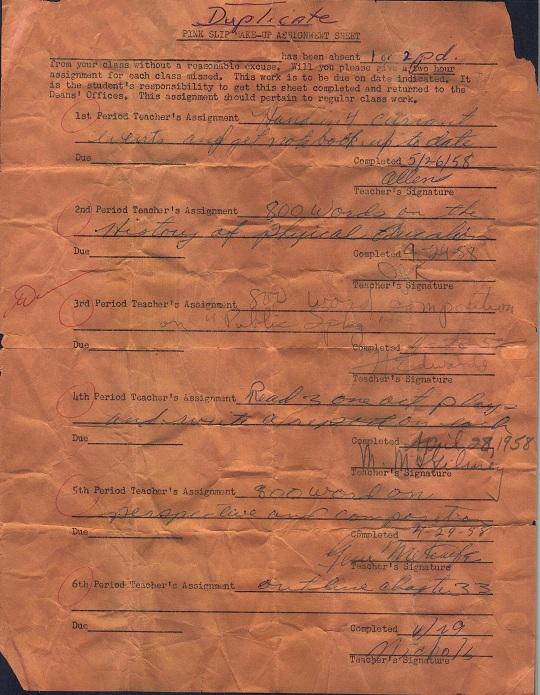 Leave a Comment