Talon Top Five: Current Events
Paypal executive Eric Salvatierra killed by Caltrain
The San Mateo County coroner identified the body of a man hit and killed by a Caltrain on Friday, March 9, as Paypal Executive Eric Salvatierra. The accident occurred around 9:30 a.m. Friday morning on the tracks near Menlo Park.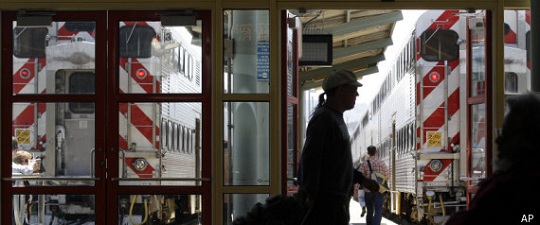 Salvatierra, 39, was the vice president of customer advocacy and operational excellence of Paypal and has been with the company for about five years. Prior to his role at Paypal, Salvatierra was the Chief Financial Officer of Skype and has also worked with eBay and Goldman Sachs.
Salvatierra leaves behind a wife and three daughters, all under the age of 10.
The San Mateo County Coroner's Office and Caltrain have said the death is currently under investigation and Paypal has yet to release an official statement regarding Salvatierra's death.
[Photo from the Associated Press]
Super Tuesday wins split three ways
Ten states held primaries or caucuses for a presidential nominee on Tuesday, March 6.
Out of the contests, Mitt Romney won six, Rick Santorum won three and Newt Gingrich won one.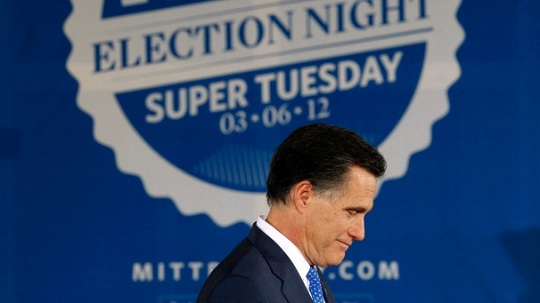 Romney took Alaska, Idaho, Massachucets, Ohio, Vermont and Virginia, while Santorum took North Dakota, Oklahoma and Tennessee. Gingrich won his home state of Georgia.
Of all the states, Ohio, where Romney received 37.9 percent, was the closest. Santorum was close behind with 37.1 percent. The state had been contested for a few weeks beforehand. Santorum had been ahead, but Romney picked up support as the primary drew closer.
Overall, the night was split and all four candidates, including Ron Paul, who won no contests, will continue onto the next states.
[Photo from euronews]
Justice Department stops Texas from enforcing photo ID law
The Justice Department's civil rights division announced that it would block Texas from enforcing a new law requiring voters to present photo identification while voting on Monday, March 12. The department reasoned that the law would disproportionately suppress turnout among eligible Hispanic voters. The decision comes after a decision last December, when the department blocked South Carolina's law of similar intent.
Assistant Attorney General for Civil Rights Thomas E. Perez, in a letter to the Texas state government, said the state had failed to meet its requirement, under the Voting Rights Act, to show that the new law would not disproportionately disenfranchise registered minority voters.
"Even using the data most favorable to the state, Hispanics disproportionately lack either a driver's license or a personal identification card," Perez said in the letter. "And that disparity is statistically significant."
Under the Voting Rights Act, jurisdictions like Texas, which have a history of suppressing minority voting, must prove that any proposed bills would not have a disproportionate effect on minority voters, regardless of intent. The proof can be validated by either the Justice Department of a panel of federal judges.
February jobs report shows gains
The latest jobs report from the Labor Department shows that 227 thousand jobs were added in February, although the unemployment rate stayed at 8.3 percent.
This is the third solid month of gains over 200 thousand. Part of the the reason that the unemployment rate held steady is because more people entered the job market.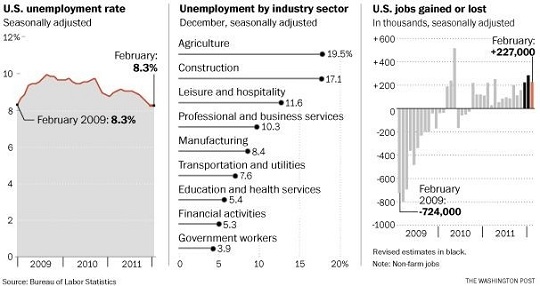 The private sector, instead of the government, contributed 233 thousand of the new jobs.
In addition to the February report, revisions to previous estimates showed that 61 thousand more jobs were added in December and January than previously reported.
[Graphs from the Bureau of Labor Statistics]
Obama's approval rating significantly down
A recent New York Times/CBS News poll put Obama's approval rating at 41 percent–down 9 points in a month.
Although the economy has shown signs of improvement, such as an increase in jobs, gas prices have steeply climbed. CNN reports that the Lundberg Survey shows that the price of gas has risen 30 cents in four weeks. This is speculated to be one of the causes hurting Obama's public opinion.
Although his approval rating has taken a hit, according to a New York Times/CBS News poll, Obama is ahead when matched up against Republican rivals Mitt Romney and Rick Santorum.
When pitted against Romney, Obama holds 47 percent to Romney's 44 percent, with a 3 percent margin of error. On the other hand, Obama holds a 4 percent lead of 48 percent to 44 percent against Santorum.
View Comments (2)