Talon Testers to San Francisco Restaurant Industry
Outside of his restaurant and dripping in sweat, Antony Bello arrives on his bike. Walking in past white walls covered in decals of dripping cheese and bright blue signs reminding you to "stay cheesy," he immediately heads to the cabinet-sized kitchen in the back to greet his staff. Bello's restaurant MAC'D, located in San Francisco's Marina District, is a hit, serving macaroni and cheese to a line out the door on a Sunday afternoon.
Bello, a Los Altos alumnus, has made a name for himself in the San Francisco restaurant industry with MAC'D. He describes MAC'D as "the chipotle of mac n' cheese," serving solely build-your-own mac n' cheese. There are currently three locations— one in Portland and two in San Francisco—and a delivery-only location in South San Francisco opened last week. Bello credits the idea to his co-founder, Haas School of Business graduate Chen Chen Huo, who asked Bello to join the team a year into the restaurant's creation. Bello left his job as a software engineer at Amazon in late June of 2018 and joined the MAC'D team just days later.
While he enjoyed his job at Amazon, Bello disliked the solitary work environment. He recognized the fact that working under a billion-dollar company was more stable but felt that following a passion at his stage in life was essential to personal development.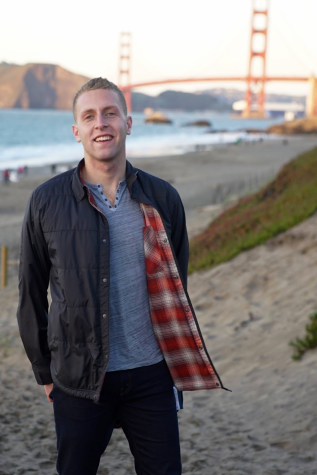 "Every older person will tell you [that] decisions to take a leap are going to get harder when you get older because you will have relationships, your parents can get older [and] you might have to support them," Bello said. "At my age, 23, you can make as many failures as you want [and] it's not really going to matter that much."
During his time at Los Altos, Bello was captain of the varsity boys tennis team his junior and senior year and was recruited to Pomona College for the sport, graduating with a degree in computer science. In addition to tennis, Bello was a "Talon Tester" for The Talon, reviewing food from new restaurants in a video series. He recalls that although he was picky as a child, he discovered a love for food in high school. After graduating from college in 2017, Bello worked as a chef in southern Italy for three months, cementing his passion for food.
"I've always loved food," Bello said. "I love the culture around it [and] how every single person can enjoy a good meal, regardless of where they're coming from in their life. It is one of the most universal things amongst humans."
Although sales have "skyrocketed" after Buzzfeed did a video on MAC'D in January, Bello and his team are still vulnerable to the issues that come with growing a restaurant. Due to the geographical layout and economic struggles plaguing San Francisco, any restaurant owner in San Francisco must deal with the inevitable challenges of staffing their restaurant.
"The people that you deal with have many different things going on in their life, in the sense of this might be their third job, or they might have a family [and] you as a business owner, have no idea [about]. Being mindful of that is really important."
Finding a balance between being sympathetic to staff and customers while also running a  business according to plan is a challenge that Bello strives to overcome. However, Bello adds that his Los Altos roots and college experience have prepared him to conquer these struggles.
"There's no question that the tennis team specifically has been the most beneficial thing for me working at MAC'D because I took more leadership positions. You still have the same problem where you are constantly trying to figure out ways to get people to care about the same thing you do."
Bello affirms that regardless of the situation, it's important to work towards something you believe in and to take risks. From trying new foods as a Talon Tester to leading his high school's tennis team, Bello believes that his leadership experiences in high school and college prepared him for the risks he's taken and future risks.
"Your brain is a muscle, and you have to challenge yourself, even if that means pushing yourself in an area where you have no idea what you're doing," Bello said. "I went to a good school, I have a great backup [and] can go back to software engineering, but we're still super young, and we should fail."