T4 Everyone
Taiwanese boba chain T4 to open downtown Los Altos' first boba tea shop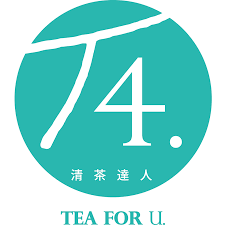 This coming August, Taiwanese tea house T4— a global franchise with 16 stores in the Bay Area alone— will be opening up their first Los Altos shop on Main Street next to Spot's Pizza under co-managers Eric Fung and Shana Liu. Aside from the Teaspoon on El Camino Real, Los Altos currently has no other local boba store.
"We love downtown [Los Altos,] but one thing that we noticed was that [it lacked] students and didn't have a boba shop," Fung said. "It [should have been] a no brainer because there's a high school and a college nearby, [so] we figured it would be a good opportunity for us to open one."
Los Altos has long sought to preserve its "small-town charm," so the introduction of the new tea shop signals the start of more teen inclusion. T4 is also making it a goal to offer convenient employment opportunities to high schoolers with 10-13 open part-time and full-time positions.
Although construction won't start for another few weeks until the city approves the building permits, Fung and Liu are already open to any and all kinds of feedback so that they can ensure that the new T4 is representative of customer interests.
"Send us feedback, product recommendations, [and] any changes because we're doing it for you guys," Fung said. "We really want to bring a great shop for teenagers to hang out, to study, and get together in."
Kaitlyn Pham (9)
I normally get boba at Teaspoon because it's a five-minute walk from my house, but if I wanted to go to a place with variety, I would go to Tpumps, Tea Annie or Fantasia. If [I'm] on a budget, like the high school student I am, I would go to Tea Era. I live really close to downtown Los Altos, [so] I'll probably visit [T4] if I want to try something new, just cause I've been to most of the places around here. Quality tea is key.
Jennifer Tran (10)
I have applied to the new T4 opening up in downtown Los Altos, [so] I plan on visiting it and also working there. I normally get boba from Teaspoon or iTea, but I [live] 2 miles away. [Still], me and my sister go on boba adventures all the time. I am an actual boba addict— I literally had boba 3 times today!
Megan Pan (10)
[I usually go to] either the Teaspoon in Los Altos or the Tea Era in Mountain View, and I live about a mile from each place. I feel amazing about a new place opening up in Los Altos. I am beyond excited! I would probably go there over Teaspoon because [this] new place is less expensive and it's also closer to my house. I love boba with an extreme passion. It's my extreme sport. I drink boba for a living— my living.
Tom Hocquet (10)
When I go to get boba, I usually go to [the] Teaspoon in Mountain View or Los Altos. I live 10 minutes away from Mountain View and 20 [minutes] from Teaspoon Los Altos… I might visit it if I'm in the area, but… the only time I go to get boba is when I'm with friends. I go to spend time with [them] and have a good moment.