Swimming and diving teams robbed during senior night
On Thursday, April 11, money was stolen from the Los Altos varsity and JV swimming and diving teams during their girls senior night swim meet against Gunn High School. The amount of money stolen varied, with one swimmer losing $5 and another losing $120. A Los Altos frosh/soph boys swimmer, who asked to remain anonymous, had his wallet stolen along with his shorts.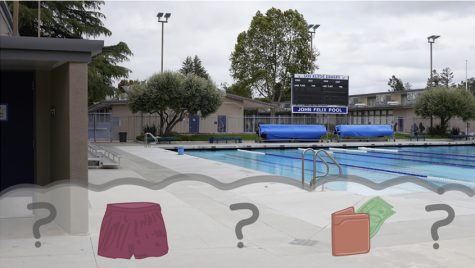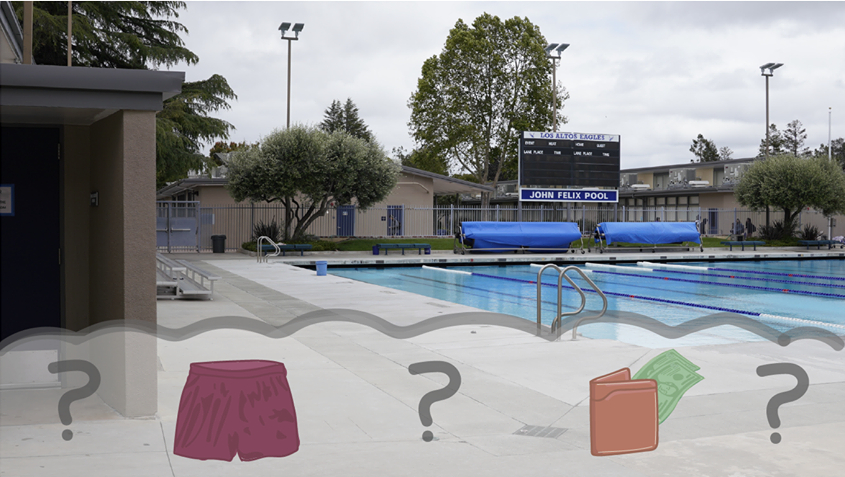 The meet started at 3:45 p.m., but the swimmers had to leave their classes during seventh period to prepare for the event. The swimmers said that because the lockers in the girls' locker room were occupied by P.E. classes, the swimmers left their bags in the back corner of the room near the showering area, where there are no security cameras.
Around 4:30 p.m., a few girls JV swimmers returned to the girls' locker room, where they found five bags rummaged through, and the items inside dumped onto the wet floor. The swimming team reported the thefts to their coaches.
On the same day, track and field had a meet against Mountain View High School. However, some of the swimmers suspect that the thief was on Gunn's swim team.
"During the season, no one had anything stolen, so we don't suspect it's our own students," the frosh/soph boys swimmer said. "Things were only missing after seventh period, so it's not possible that the locker room people stole items, and the Mountain View students wouldn't have been in the locker room during the meet."
Some other swimmers said they were hesitant to blame the Gunn swimmers for the theft.
"I do not think it is fair to say outright that it must have been a Gunn swimmer," varsity girls swimmer senior Kayley Gould said. "Los Altos has a history of theft in the locker rooms, and athletes and P.E. students are repeatedly warned not to leave their stuff in the locker rooms out in the open. I think all we can do at this point is learn our lesson and keep our personal belongings safe."