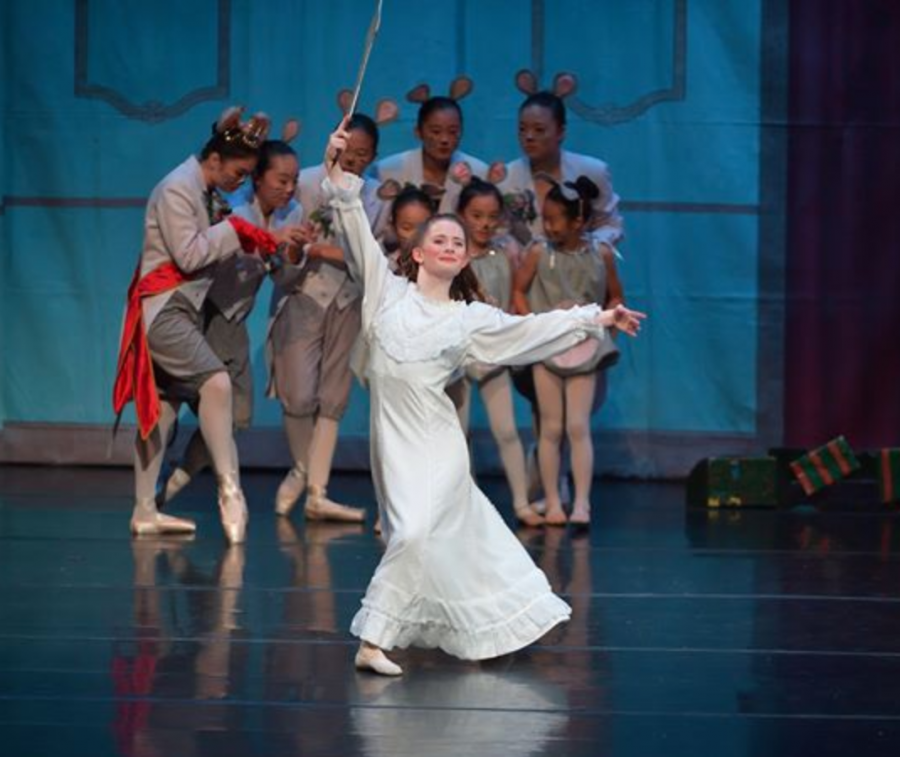 Courtesy Pacific Ballet Academy
Susan Clay (Bon-Bon)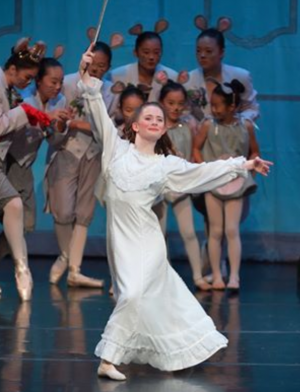 Although she wouldn't describe herself as shy, freshman Susan Clay is more reserved and introspective than most in her grade.
"I'm kind of quiet," Susan said. "I tend to overanalyze things, and social situations tend to make me either confused or nervous."
For Susan, ballet has been important in helping her make friends and build confidence. Some of her closest friendships have formed in the ballet studio.
"A lot of people who get to a certain level in ballet have a certain mindset concerning work ethic, and when you are around the same people so much, you [find that you] have a lot in common," Susan said.
Surrounding herself with like-minded peers, Susan is able to come out of her shell when she dances.
"I really like ballet because music makes me really excited," Susan said. "Ballet isn't weird—it's cool. When you are in a ballet you are not yourself, you are the character you are portraying. By showing emotion through your character, you can connect with the audience without feeling as though you are making yourself vulnerable."
Although ballet was originally just a way to let out her energy when she was younger, as Susan changed over the years, so has her relationship with ballet. Now, she is able to appreciate ballet as an art and manifest the emotions she feels from music through her dance.
"[Music] allows you to feel things you might not feel otherwise," Susan said. "It is really cool because it allows you to feel what the composer is writing, but in ballet you get to express that with yourself."
Like many other dancers, ballet take up a lot of Susan's time every week. But instead of viewing them as a burden, Susan says it's the opposite.
"When you're performing, it allows you to get caught up in the moment," Susan said. "You forget about what you're stressed about and just enjoy the art."