Superintendent Dr. Barry Groves swore in trustees Phil Faillace and Susan Sweeley at the school board meeting on Monday, December 10.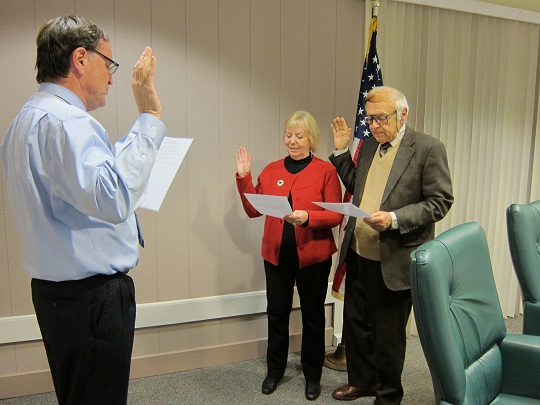 Susan Sweeley (left) has served on the board since 2000, while Phil Faillace (right) has served since 1996.
Story continues below advertisement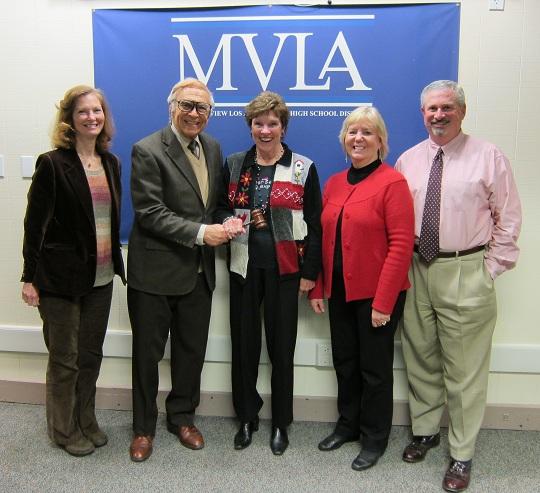 Outgoing Board President Phil Faillace passes the gavel to incoming Board President Judy Hannemann. Left to right, the Board of Trustees are: Debbie Torok, Phil Faillace, Judy Hannemann (President), Susan Sweeley (Clerk) and Joe Mitchner (Vice President).
"The privilege of having served as Board President has made me keenly aware of how fortunate I am to have settled in this community," outgoing Board President Phil Faillace said in the press release. "My fellow board members have always put students' interests first in all their deliberations, which have always heeded real evidence with critical thought. I thank all of these many dedicated persons."
[Photos courtesy Carole Isnard]