Student Pursues Nursing Through Adult Ed
On the corner of Mountain View's Moffett Street is the Adult Education Center, which has been home to numerous Los Altos students and alumni throughout its existence. The center is a gateway for many students hoping to continue, advance and complete their educational careers in the wide range of courses the program offers. This year, senior Teresa Casillas-Rocha is one such student who has joined the Adult Ed system in addition to her own courses here at Los Altos in the hopes of advancing her career as a registered nurse.
Teresa's dream of becoming a nurse began at a young age, when she was influenced by her mother's career as a certified nursing assistant. Though she admits part of her decision had to do with the absence of her own grandparents when she was growing up, Teresa's love of caring for others, accompanied by the opportunity to learn from them, was the ultimate reason for her future pursuits.
"I've always liked helping people and I always really enjoyed my time with elderly people," Teresa said. "It's really nice to hear them talk and hear a lot about their history… you get a lot of history that you don't read in the books and you learn a lot of lessons from them."
Teresa's experience has thus far been filled with positives: the confidence to help others and the formation of new friendships and business relationships that will extend well into the work field upon graduation. However, Teresa admits that she has struggled to manage the workload between the two schools while still working. Beyond this struggle is the difficulty Teresa has dealing with the emotional toll the job often takes on her.
"It's very difficult to see some of these people in the position they're in, especially when they're dying, when they're in hospice, and you know the only thing you can really do is sit by them and talk to them," Teresa said. "You see how lonely these people are, and you kind of wish that their families would be there more for them. You don't really notice how lonely people [can] get until they're at that point."
Although sorrow is unavoidable in dealing with such delicate situations, Teresa hopes that she may be able to bring joy to those in need while gaining a new appreciation for life. In a few years, once she has completed all the necessary courses to start her career, Teresa hopes to travel to the rural places like Guatemala and help those in need of aid.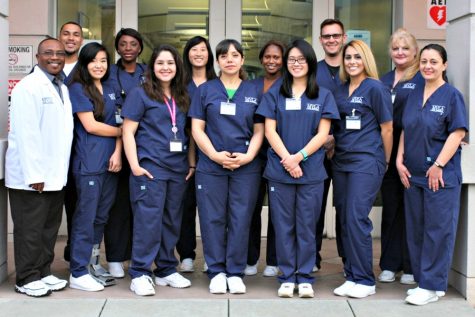 View Comments (1)