Student Physical Altercation Forces Administrative Intervention
Multiple students engaged in a physical altercation near the 300 wing which required staff and administration to intervene during lunch last Wednesday, August 23, Assistant Principal Galen Rosenberg said. The incident is being investigated by the Los Altos Police Department and administration.
Soon after the fight, an adult approached the scene and was escorted off campus by police for being uncooperative with administrators. Principal Wynne Satterwhite sent an email to parents later in the day to alert them of the situation. The administration would not comment on whether a relationship existed between the adult and involved students.
One involved student was also in an off-campus incident that occurred last Tuesday, August 22, where he alleged that a student who does not attend Los Altos flashed a gun at him. There was no report of physical violence, and police are investigating the incident. The police and administration have determined that there were no weapons on campus during the altercation on Wednesday, Rosenberg said.
The administration is conducting student interviews, and identities of all students involved are still unclear. Involved students who have been identified received disciplinary action, Rosenberg said.
The incident triggered safety concerns among students, parents and staff.
"My general feeling — at least from when I've talked to a few colleagues — is that people are just very disappointed that such an incident would happen here," English teacher Michael Smith said. "They are concerned about the safety of students."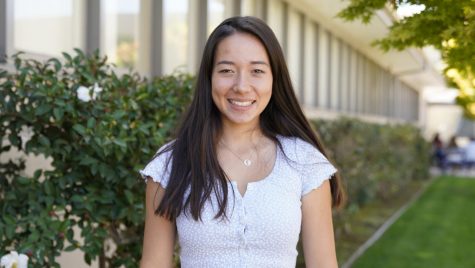 Mayu Alten, Copy/Content Editor



Mayu Alten is a second-year staff member and Copy/Content Editor. She is currently a junior and covers the water polo beat.