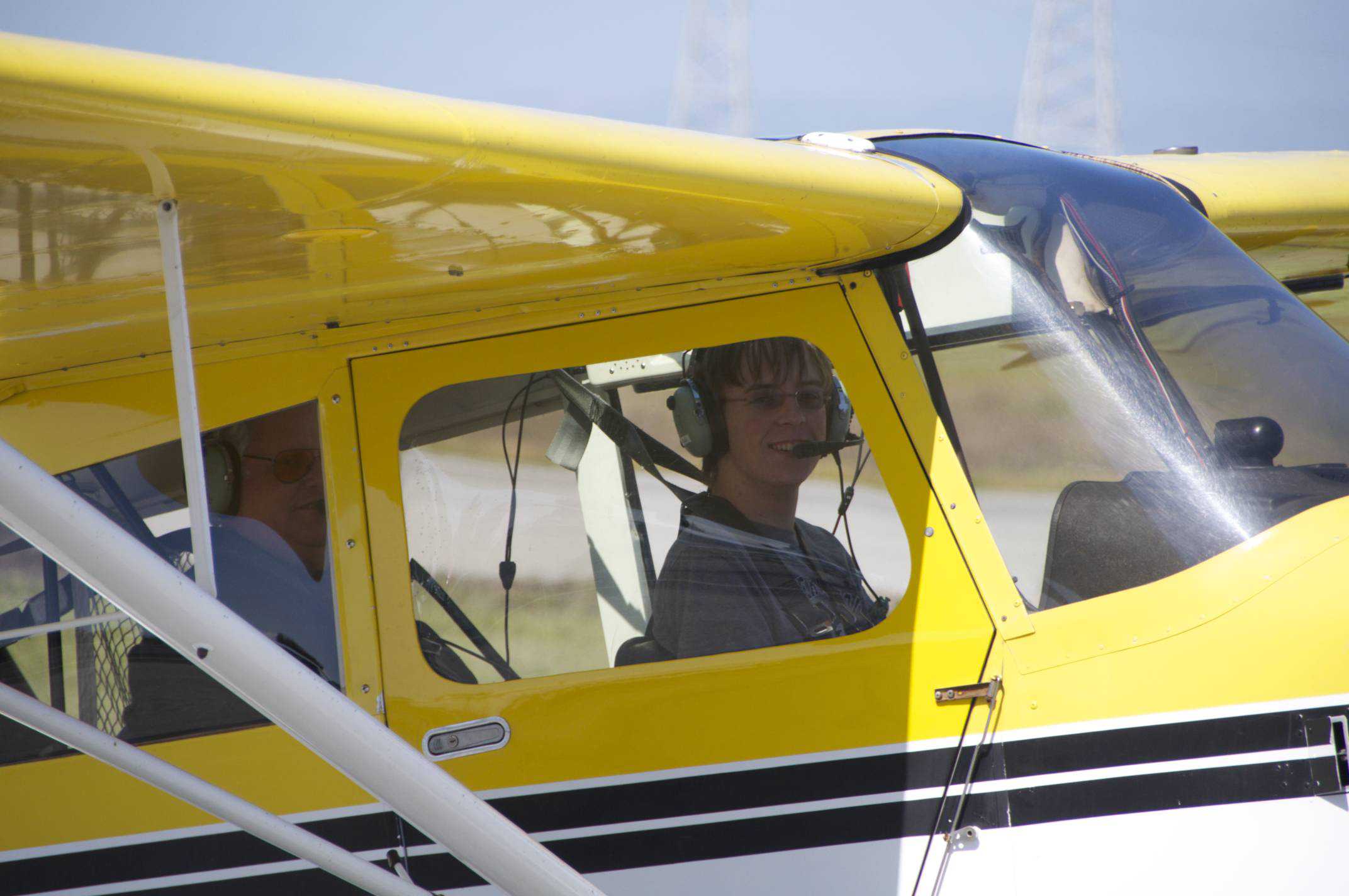 A "crazy idea" struck sophomore Sean Fox when he was 14, and took wind soon thereafter.
"I've known a lot of people that were pilots, [including] a neighbor and a couple of my friends' parents, so it was kind of in the back of my mind," Sean said.
After his parents let him try a demo flight at Palo Alto Airport of the West Valley Flying Club, Sean was "hooked" and decided he wanted to pursue his interest further. At 16, he is looking to solo an aircraft by himself, and earn a pilot's license by the age of 17.
Now, he has a private, one-on-one instructor that he books through West Valley Flying Club once every one or two weeks. The two of them typically take small, single-engine aircrafts such as a 1990 acrobatic Citabria out to various locations for training. Sean's favorite route so far has been flying over to Half Moon Bay and the Pacific Ocean to practice stalls and other techniques.
Story continues below advertisement
"Right now we've been working on take-offs and landings, but we fly to Highway 1 and over the coast to practice basic maneuvers," Sean said.
For Sean, the hardest part of learning the ins and outs of flying has been memorizing all the procedures required.
"We have checklists and stuff like that, but most stuff isn't on a checklist, so you have to constantly have it in the back of your mind," Sean said. "That's been pretty hard."
In addition to his lessons, Sean has played around with flight simulators on his computer.
"On some of them, they have the mapping out of the landscape of the area, and that kind of helps," Sean said. "I can look around in a 3-D world and then go back and do it in real life."
At an air show he attended in Wisconsin, Sean met his dream plane, which was in the process of being built.
"It's called a Sherpa," Sean said. "An oversized tail wheel aircraft. It's in the experimental stage right now, but it's my dream plane to get right now."
After earning qualifications as a licensed pilot, Sean looks forward to pursuing a career in a similar field.
"As of now, it's more for recreation, but I would like to turn it into a career or start doing jobs that involve piloting and other aviation-related work," Sean said. "My instructor has a really good job right now flying executive planes around the country. He likes it a lot. I'd also like to do emergency coast guard type flying."