Hine has his ion returning
December 17, 2019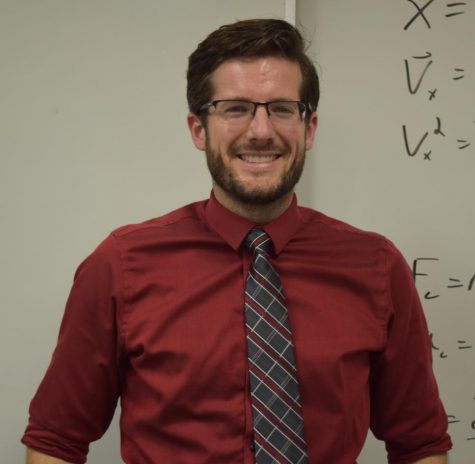 Physics teacher Stephen Hine's hands shook as he frantically attempted to calculate the average velocity of a van full of tomatoes traveling to a small town in New Mexico. Or at least this is how we imagine Hine as a sophomore at Los Altos taking his first Physics course. It's safe to say that he was struggling.
At the time, it seemed like a daunting task to pass the class. But although his sophomore self would never have expected it, Hine would not only grow to love physics, but also graduate with a bachelor's degree in the field from the University of California, Santa Barbara. Even later, he would return to Los Altos to teach the subject.
"I loved physics, although it did not come easy to me in my sophomore year," Hine said. "I definitely had a growth moment my junior year, and was doing better by the end of it. I just loved the content so much, so I decided to take AP Physics C in senior year."
Hine excelled in physics under teacher Adam Randall. At the end of Hine's senior year, Randall jokingly suggested that he become a physics teacher, saying that he "was pretty good at explaining things to students." Five years later, Hine would be back gracing the halls of Los Altos.
When he was finishing his credential program, Hine saw an opening at Los Altos. He interviewed with two of his former teachers, environmental science teacher Greg Stoehr and Randall, and, of course, ended up getting the job. Later, he said that the weirdest part of working with former teachers was calling them by their first names, while the best part was reminiscing about the past.
"Coming in, I felt like I was part of the community already," Hine said.