Stella James (Clara)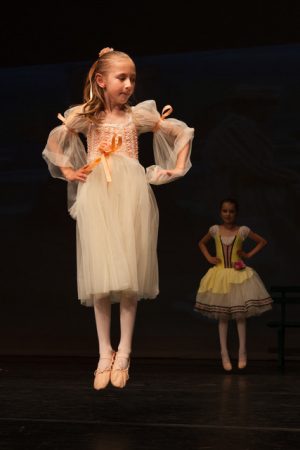 Because of the Nutcracker's timelessness, it is often the first play children see and perform in. When freshman Stella James saw the Nutcracker for the first time, she fell in love with the Sugar Plum Fairy. From that point forward, Stella set her sights on one day dancing that very role.
Stella is well on her way to her goal, with 12 years of dance experience and five years of participation in the Pacific Ballet Academy's Nutcracker. This year, Stella is playing five different roles, the most notable of which is Clara, the main character.
Stella is excited for the role because it gives her the opportunity to challenge herself and grow as a dancer.
"As Clara, you get to perform some of the most fun dances with some of the best choreography," Stella said.
This role also lets Stella flex her theatrical muscles. In addition to ballet, Stella started acting in musicals and plays in second grade. Since then, she has performed a variety of roles, including Brooke Whyndam in "Legally Blonde," Tinker Bell in "Peter Pan" and the Evil Stepmother in "Cinderella."
"The main thing that I like about acting is that you are able to portray different characters," Stella said. "After doing so much theater, I feel like I have become better at showing emotion and using my face while dancing. I connect my dancing with emotions more than I think would if I hadn't done acting."
Hours of practice and years of refining her skills culminate in her performances, which have always been a highlight for her.
"I really love doing it, it's very fun," Stella said. "Even though it's hard sometimes, I really like the artistry of [ballet] and how you can express yourself, through the stories and steps you are performing."