Should Cardi B have won album of the year?
March 18, 2019
This year's Grammy's winner for the Best Rap Album of the Year was Cardi B. And with her competing against the late Mac Miller, hip hop listeners were surprised to see her succeed. If the Academy judges on streams per album, its true that Cardi B beat out even Travis Sott's ASTROWORLD. However, her 2018 album "Invasion of Privacy" was just simply not good enough to win.
While Invasion of Privacy is certainly not a bad album, but in a year of both mold breakers and fantastic "traditional" albums, it falls to the wayside as predictable. The album is composed of easily forgotten tracks; "Bickenhead" is a generic 3 minute replica of the 2000's "boom bap" style mixed with pop, like Britney Spears and Jay-Z had a baby 10 years too late. It's often carried by its features, whether the Migos ensemble helping her out on "Drip", or SZA bringing dimension to her flat rapping on "I Do."
It's much more of a pop album than a hip hop album. Cardi's breakthrough hit "Bodak Yellow" skyrocketed her to sudden international fame in 2017, and it's clear that she saw pop as the best way to make sales. By far the biggest song on the record, "I Like It", features latin pop superstars Bad Bunny and J Balvin in a thinly veiled reggaeton song. At 750 million streams, it seems that perhaps the Academy chose streams over quality.
Despite this, it's not all bad. She displays a nice flow and a well put together track with "Be Careful", a warning to those in love with the unfaithful. She put together a brand of a "Gangster Bitch", but largely abandoned this brand for her album. However, her more aggressive, braggadocious side comes out on "Bartier Cardi", as she is joined by 21 Savage to deliver back to back bars. It was a glimpse into a more personal album, as Cardi shows herself.
That being said, the album is not an award winner. Her sound ultimately falls back on classic hip hop methods, changing little from previous songs other than her voice.
It's clear there's a split between the critics and the fans. 2018 featured releases from everyone in hip hop. 19 albums debuted at #1 on Billboard Top 200. Even as hip hop fans were arguing all over the internet on what the best record was, they weren't pointing to Cardi B.
Travis Scott's Astroworld was nominated, and loved by pop and rap fans. Mac Miller's recent death made Swimming's discussion of drug dependency even more heartbreaking. Pusha T's Daytona was a rock hard example of how good hip hop could be. Fans loved these albums, yet the Academy chose an ultimately forgettable one.
Leave a Comment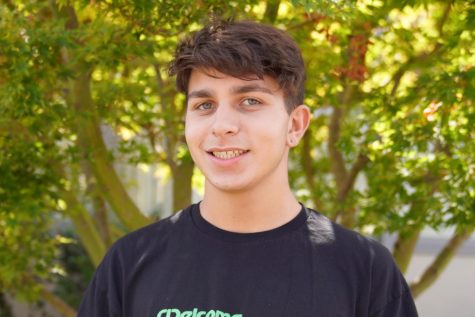 Aaron Zaks, Staff Writer
Aaron Zaks is a Staff Writer focusing on Arts and Culture.