Shining a light on the Opioid Crisis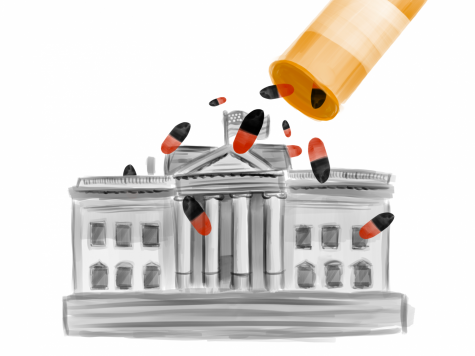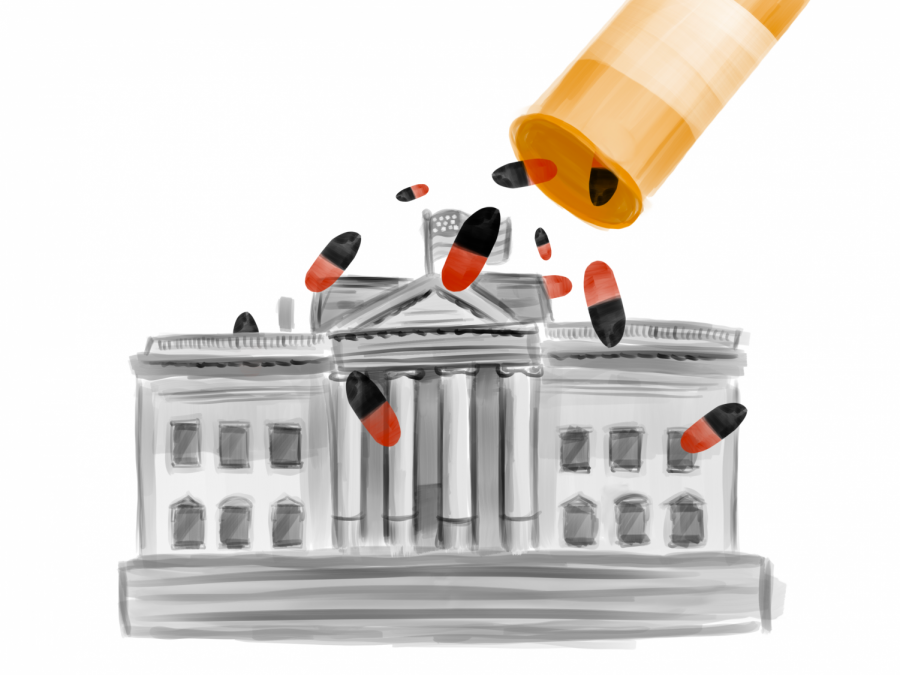 When Jeremy Traylor hurt his back playing high school football, he didn't think that it would be the beginning of his life's downward spiral. The Louisiana native was an intelligent student, a star athlete, and the kind of person that anyone could talk to.  After his injury, Jeremy was prescribed Oxycontin, an opioid painkiller, and was soon hooked on the euphoria he felt by using the drug. Despite getting help from family and friends to stop his addiction, he overdosed on Oxycontin and died.
Unfortunately, his story is not an uncommon event. There's a prescription opioid epidemic raging throughout the United States, and opioid companies, the government and doctors must initiate changes to stop this crisis.
The Center for Disease Control and Prevention (CDC) found that in 2017, 47,600 people died from prescription opioid overdoses—that's one overdose every 11 minutes. Opioids are legally available in the form of prescriptions, such as Oxycontin or Percocet, and are often prescribed by doctors to treat serious injuries and alleviate pain after surgery. While effective, opioids are extremely addictive. According to the American Society of Addiction Medicine (ASAM), in 2015, two million people had a substance-use disorder caused by prescription opioids. This can lead to switching to more dangerous, illicit drugs like heroin. The ASAM determined that four out of five new heroin users started by misusing prescription opioids. 
The rise in opioid prescriptions started in 1996, when a then-small pharmaceutical company, Purdue Pharma, released a revolutionary new drug marketed as the most effective painkiller on the market—Oxycontin. Purdue Pharma advertised Oxycontin in medical journals and TV commercials to persuade doctors into prescribing these pills in enormous amounts. By 2004, Oxycontin was one of the most abused drugs in the nation.
Opioid companies have a moral and legal responsibility to keep their users safe. These companies hold people's lives in their hands. However, it's evident that they are not fulfilling this obligation. For example, although Purdue Pharma claimed in 2001 that their drug had an addiction rate of less than 1 percent, researchers found that it was actually as high as 50 percent. Even now, Purdue Pharma is trying to deceive people by marketing Oxycontin as more effective and less addictive than it has proven to be. 
To curtail the opioid epidemic, three parties need to instigate changes: opioid companies, the government and doctors. 
First, opioid companies should be completely transparent about the dangers of their drugs and administer the drugs in appropriate amounts. They can do this by reviewing each prescription to make sure that opioids are necessary in each scenario. These opioid companies must start valuing human lives over profit.
Next, the government should strengthen its current endeavors to end the opioid crisis. Currently, the government has been attempting to alleviate the crisis by funding opioid research, raising awareness and educating consumers about the hazards of the drug, costing taxpayers an enormous $2.5 trillion over the past four years. There has been some progress—in Minnesota, there was a 17 percent drop in opioid deaths from 2017 to 2018, with similar statistics reported in other states as well. But the opioid crisis remains a national epidemic. Other states like Hawaii have maintained high overdose trends, and others like Florida have seen increases in opioid overdoses. To better mitigate the crisis, the government should expand its efforts to inform the public about the dangers of opioids.
Further, the fact that Oxycontin passed FDA restrictions and continues to be marketed as less addictive than it truly is illustrates that the government must strengthen opioid regulations. Currently, our home state of California does not have any government regulations or laws about opioid prescriptions. The federal government must implement national laws regulating opioids, as well as continue funding opioid research to help develop non-addictive pain treatments.
Doctors also need to be more conscientious about the addictive qualities of opioids and try to prescribe alternatives instead. Hospitals can prevent addiction by following Stanford Medical's anti-opioid stance. There are a variety of alternatives that Stanford Medical uses, including clinical techniques and medications like nonsteroidal anti-inflammatory drugs (NSAIDs), aspirin and local anesthetics. These methods cannot always be used because it depends on the type and severity of the pain. Nonetheless, if other hospitals opt to dispense opioids only when absolutely necessary and use more alternative pain relievers, fewer lives would be lost.
While opioid addiction may not be a pressing problem in Los Altos, other areas are not as lucky. The US National Institutes of Health finds 31 percent of high schoolers have had exposure to prescribed opioids.  The opioid crisis has been crumbling thousands of people's lives into a few measly ashes. Jeremy experienced this, and it can happen to any of us. Something must be done to prevent this.