Shaped by ballet: Senior shares her lifelong love for dancing
Melodic piano music sweeps through the Encore Nationals stage in Las Vegas and all eyes are on the bowed figure of senior Kathryn Mueller, who begins performing intricate swirling motions with her hands, moving in harmony with the music. As the rhythm intensifies, so does Kathryn's performance until finally, with a lift of her arms, she rises to her full stature with impossible elegance.
"
My studio is very supportive…If a friend gets first place in her solo and I was competing against her, I'll still be happy for her, especially because the reason we do competitions is to perform and just do our best. -senior Kathryn Mueller"
For a single moment, Kathryn remains stationary, tilting her head up and opening her arms like a blooming flower. Then she launches into the body of her dance, spinning, twirling and leaping her way across the stage, pouring heart and soul into her performance. Months of preparation pay off as Kathryn dazzles the audience with the full extent of her grace and artistry. As the music wanes, she slowly lowers herself to the ground, arms outstretched, and returns to the bow from which she began the dance.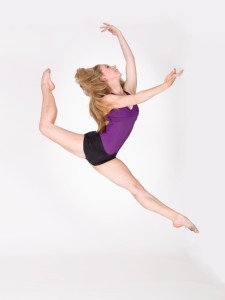 Kathryn began dancing at the early age of three at the prestigious Menlo Park Academy of Dance. She has remained there for the past 14 years, taking classes in modern and classical ballet, lyrical dance, contemporary dance and jazz dance. Although the ballet community is known for its cutthroat competition, Kathryn's studio does not embody the same competitive and ruthless atmosphere that many other serious studios do.
"My studio is very supportive," Kathryn said. "And even though we perform solos, we all support each other and we're happy when our friends do well…If a friend gets first place in her solo and I was competing against her, I'll still be happy for her, especially because the reason we do competitions is to perform and just do our best."
The academy also has a competitive team in which Kathryn participates. With 20 hours of practice a week, including seven and a half hours on Saturdays for competition dance rehearsals, the time commitment is demanding, yet Kathryn has never recognized dancing as a burden on her schedule as it has been a part of her life since early childhood.
"I think around late elementary school [was when] I started really getting into it," Kathryn said. "I didn't feel as passionate about anything else and I wasn't as good at anything else. I just felt like I fit in. It's a really good environment to be in."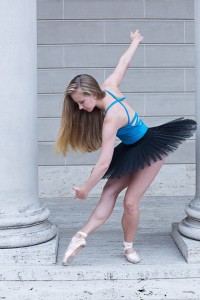 She originally started with ballet, but later branched out to other types of dance in middle school in order to develop a stronger, more diverse dancing background and to get a taste of other styles of dance.
"I like performing and I really enjoy that aspect of just working toward a performance," Kathryn said. "Like with a typical sport, you put in all your hard work and you play games, but the main goal of a sports game is just to win. For dance, it's just to do your best, have fun and be there for your group, and I like that attitude a lot."
Over the years, Kathryn's commitment to her sport has led her to become an extremely talented dancer.
"Every dancer has their own strengths," Kathryn's modern dance teacher Isabelle Sjahsam said. "Kathryn, physically speaking, is very tall, and so it makes her look very striking on stage. She has incredibly long legs, and she's flexible and strong in her legs and feet, [which] choreographers showcase when working with her. She is also a really emotionally committed dancer onstage…Kathryn is the type of performer that can tell a story or really represent an emotion or concept onstage."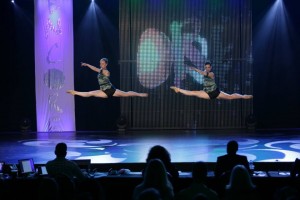 Though the regime of ballet can be strict and demanding, Kathryn recognizes that it has ultimately benefited her character.
"[Dance] has shaped me as a person," Kathryn said. "My ballet teacher has always been really strict, and she taught us discipline from a young age…My dance friends are all good students and we all have really good work ethics. I think dance…really motivated us, especially since we've danced from the beginning together. It's all a community and we all have the same values."
Despite the joy and passion that Kathryn finds in dancing, it also comes with physical sacrifice. Many dancers sustain multiple injuries from the rigorous practice schedules and difficult techniques required by their sport, such as pointe. Pointe is a technique commonly seen in classical ballet that involves dancers supporting all of their weight on the tips of their toes, which is allowed by the pointe shoes the dancers wear.
"
Kathryn is the type of performer that can tell a story or really represent an emotion or concept onstage. -dance teacher Isabelle Sjahsam"
Throughout her many years as a dancer, Kathryn has suffered injuries ranging from a sprained toe to achilles tendinitis to a broken bone in her foot that wasn't properly diagnosed until two months after injuring it.
"They don't seem like big injuries, but they're frequent and it's hard to miss classes," Kathryn said. "[Being injured] is a problem not only for the team, but also for yourself. When I was injured, sitting out just made me want to stay at home, since I was being taunted by it. I was watching everyone else have fun while I was just sitting there, bored. You just want to get up and dance, but you can't."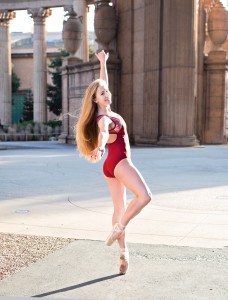 Because of the physical toll and fierce competition that comes with dancing, Kathryn is certain she will not become a professional dancer. Instead, she wants to become a sports medicine doctor in order to help other dancers recover faster.
"I've always been interested in the human body…and I've had a lot of injuries myself," Kathryn said. "I had to miss a professional performance because of [my foot] injury, and if I had known [the diagnosis] earlier then I would have been back dancing faster. So I just like the idea of helping other athletes get back to their sports because it's really hard, especially for dancers, to miss performances. It also kind of keeps me connected to dancing without having to be a professional dancer, which I like."
Despite not wanting to become a professional dancer later in life, Kathryn does not want to give it up entirely either. She plans to minor in dance wherever she ends up.
"You can escape from anything when you're dancing," Kathryn said. "Even if I have a lot of homework, I still go to dance and I just forget about everything."
Leave a Comment