Senior Pole Vaults to Puerto Rican Nationals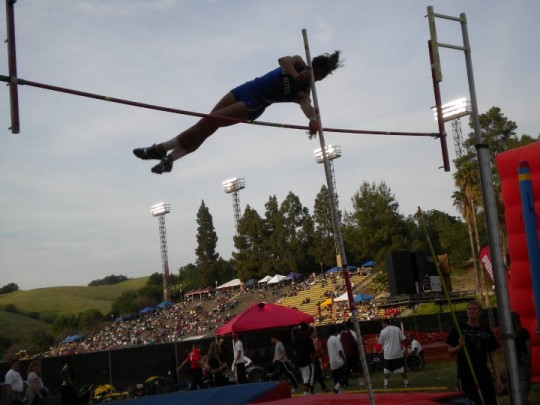 Senior Diamara Planell of the varsity track team runs the 4 x 100 relay, (undefeated in league) and has pole vaulted at competitions such as State, Stanford, Arcadia and Mt. SAC. Diamara is ranked third in female pole vaulting in Puerto Rico and ranked first in the junior division.
Before Diamara was a pole vaulter, she lived in Puerto Rico and was a gymnast from first grade until eighth grade. For seven years, she trained "six days a week." In 2005 and 2006, she competed at the Junior Pan American games in Lima, Peru and Cancun, Mexico, respectively. In 2007, she was invited to participate in the Junior Pan-American games in Rio de Janeiro, Brazil.
However, months before the event, she hyper-extended her knee during a floor practice, causing it to fracture. Luckily she recovered after being in a cast and undergoing physical therapy. But if she was injured again she could risk requiring surgery that would make it impossible for her to compete in any sports. As a result, her parents removed her from gymnastics. Because she had already begun to participate in track to complement gymnastics, she decided to devote her efforts to running and jumping.
Initially, Diamara rotated running the 4 x 100 relay and 4 x 400 relay with running the 100- meter dash, 100-meter hurdles, high jumping and long jumping. One of her coaches, Mary Whittemore, moved her to varsity freshman year and continued to encourage her throughout her high school career. Later, after coming to America, she started running the 200 and pole vaulting.
The first time Diamara ever pole vaulted was while she lived in Puerto Rico, when a friend of hers, Ricardo Rivera, encouraged her to try it. For about a month in the spring of 2008, Coach Jairo Escalona taught her how to pole vault at Universidad de Puerto Rico, Rio Piedras and Universidad de Puerto Rico, Bayamon.
She returned to her normal routine shortly afterward because her high school in Puerto Rico did not offer pole vaulting for girls. Head Coach Robert Martinez wanted her to focus on the events that she competed in for the school.
Diamara was uncertain whether or not she wanted to move from Puerto Rico to America. However, Whittemore encouraged her to pursue track and field in the United States, so upon arriving in Los Altos for the 2009-2010 school year, she told Coach Gerri Baldwin that she wanted to pole vault. Baldwin introduced her to Brandon Vance, a coach at San Jose City College, who could train Diamara in pole vaulting.
Athletics Director Kim Cave, Principal Wynne Satterwhite, Assistant Principal Cristy Dawson, AP Biology teacher Meghan Shuff, Vance and Baldwin all played a role in arranging Diamara's schedule so she could be coached in pole vaulting. Vance currently trains her at San Jose City College because Los Altos High School has no pole vaulting facilities.
"When I came here, I wanted to give it a shot," Diamara said. "It's just fun, it really is. It may be dangerous and requires a lot of hard work, but I think that because I did gymnastics, that's one of the things I like about it."
Diamara began pole vaulting competitively last year in March. She practices four days a week and has two days of competition during the weekends. Because her other main event is the 4 x 100 relay, she runs or works out twice a week.
"It's constant training [so] you have to be dedicated and willing to make sacrifices," Diamara said. "If I make State again this year, I'd have to miss grad night and graduation … Everything from time management to having a social life is basically knowing what your priorities are and that's something everyone has to face at some point."
Last June, Diamara and the national Puerto Rican team began contacting each other. Around this past February, she became officially affiliated with the team.
The Track and Field Federation in Puerto Rico informed her of her opportunity to compete at Guadalajara, Miramar and Mayaguez, Mexico on Saturday, April 23.
"I hope to go really far. I hope to actually make the Olympic games and that's what I'm working at," Diamara said. "This is a sport that, until not long ago, girls couldn't do because it wasn't allowed or available to them. And in many places like high schools in Puerto Rico, it still isn't available. I want other girls to see that sometimes you got to go out of your way and work for something you really want, and if you do it, it is possible to succeed in it and make a difference."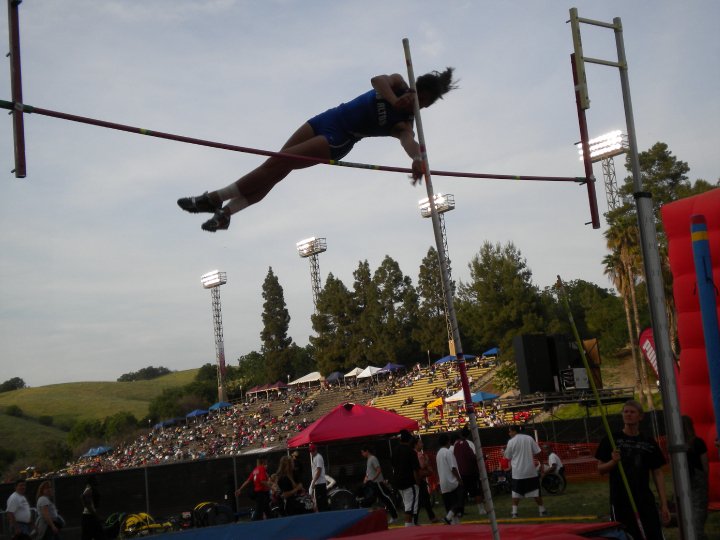 Leave a Comment