Scouting Adventures
Every weekend, a group of six high school boys pick out a random forest or beach near the Bay Area and adventure around with the sole purpose of enjoying the outdoors. The group goes scouting for new places to visit, capturing their moments through photos. These recurring trips soon turned into an Instagram page called "Scouting Adventures," where the group posts photos from their trips with the hopes of encouraging others to enjoy nature as much as they do.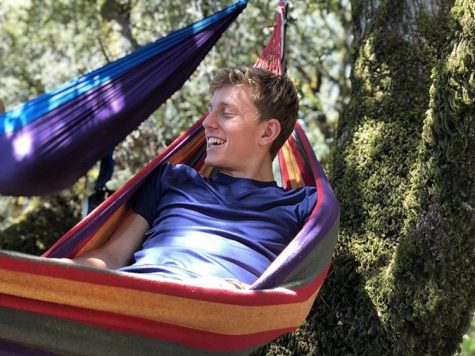 Senior Cole Brazell came up with this idea, being a boy scout and a naturally outdoorsy person. He decided to bring his friends on trips with him, showing them the fun in discovering new places. The group of six consists of Cole, senior Henry Lai, junior Alex Brett, junior Jack Chmyz, Saint Francis senior Dom Tolomeo and Mountain View junior Trevor Tonge. Although many of them did not originally know each other, they found a common interest in nature and local trips. The goal of these trips is to relax and have fun without guidance or even a clear plan.
"We don't have maps, we don't look at the trails, we can just wing it and try to find cool spots where we can go," Cole said.
Henry and Cole have gained a lot from their experiences, as they have learned much about nature and themselves. From taking hikes and finding new places outdoors to learning how to set up a hammock or cook a meal by the fire, they have learned something new.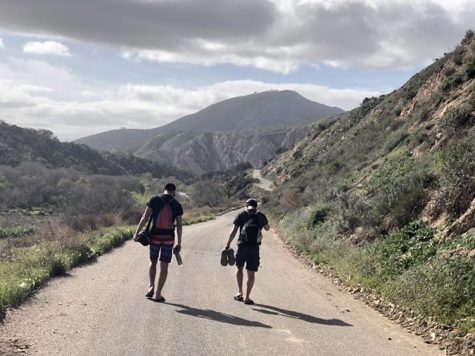 Henry recalls his favorite scouting adventure trip, where he and a few other members drove down Highway 1 and stopped at a random beach along the way. From there, the friends simply explored around. The freedom to discover new places and the ability to enjoy the beauty around them made this trip memorable.
"We just continued to drive as if it was just a normal thing to stop at this wonderful beach but I mean, really, it was amazing," Henry said.
The trips changed the boys in a common way; they gained more appreciation for the beauty of the outdoors, as well as learning to enjoy the moment.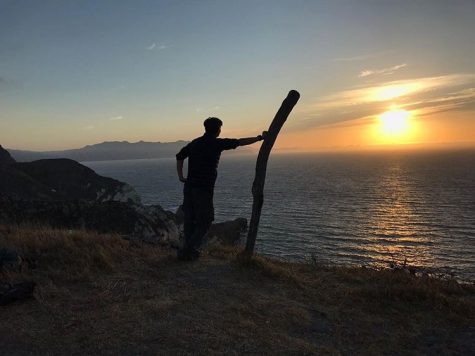 "I have a greater appreciation for what nature can be," Henry said. "Exploring all these spots and discovering all these really interesting and relatively untouched locations in nature, it's just a break from normal life and it's a chance to wonder and enjoy what nature has taught."
Their Instagram account, @scouting_adventure, is their way of sharing with the world how easy it is to visit and admire nature.
"I wanted to share [these experiences] with others and with the hopes to encourage other people to go outside more as well," Cole said.