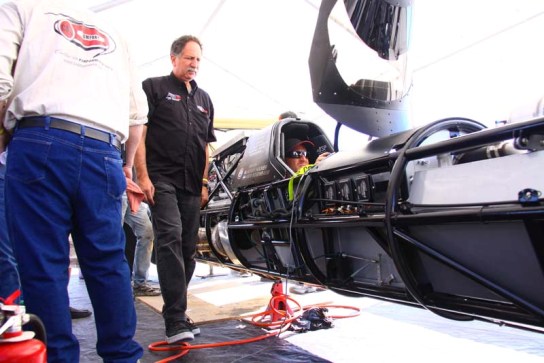 ---
The school's Science and Technology Week, otherwise known as Science, Technology, Engineering and Math (STEM)week, takes place from Monday, October 18 to Wednesday, October 20.
Science and Tech Week is dedicated to promoting elements of STEM through speaker presentations and lunchtime activities.
"We have this week to show all of you the possibilities [of future careers]," STEM coordinator Dr. Patty Einarson said. "We want to expose as many kids as possible to the opportunities and excitement that [are] possible through math and science as topics or careers."
Story continues below advertisement
In previous years, the week has been a "great way to promote science school-wide as well as a great opportunity for students," science teacher Greg Stoehr said.
The Science and Tech Week committee seeks to enforce a permanent structure and system for organizing and marketing Science and Tech Week. One major change from previous years is the movement of Friday speakers to Wednesday in order to accommodate the Parent-Teacher Conferences that are happening this week. A number of small changes have been made. Popular speakers have also been invited to return to stimulate a marketing buzz.
Lunchtime activities in the past have included bringing a horse on campus for students. This year, activities will include cars on campus as well as a relay experiment.
"The main difference is the lunchtime activities. This year we have [Assistant Principal] Cristy Dawson involved, and we're going to try some new things that will hopefully be more impactful," Einarson said.
A wide variety of speakers usually come to the campus to talk about their jobs. Topics that are selected for presentations are based on ideas and themes that are innovative and interesting to high school students.
At the end of each year's Science and Tech Week, students fill out a survey selecting their favorite presentations and themes from the year's speakers. A student committee is then established to provide even more feedback for topics. The volunteer committee then compiles a list of trends that reappear throughout the years to aid them in the upcoming year's speaker selection process. Popular topics throughout the past years have been security, entertainment and forensics.
"The keynote this year [Danielle Feinberg], works for Pixar and has been involved in many movie productions," Einarson said. "Past speakers have talked about cyber security as well as the trajectory of sniper bullets. There's always a huge variety."
Speakers are chosen based on their presentation abilities, their ability to relate with students and their capability of moving students and instilling the same passion that they have for their topic. They are evaluated by a student committee as well as through interviews. Presenters are usually found via mutual acquaintances, but "teachers have been an integral part of finding viable speakers for Science and Tech Week," Einarson said.
Speakers tend to be people who are extremely passionate about what they do. The Science and Tech Week committee hopes that these individuals can convey and infect students with the same sort of passion.
"I think that it's [really] generous that [speakers] actually come to our little high school to talk about their magnanimous lives," science teacher Carl Babb said. "It's generous [of] them to let us see what professionals do."
Science and Tech Week was founded by PTSA President Mike Abrams five years ago. Abrams started the week to counter the stereotype that "math and science were for nerds and geeks."
"[STEM Week] was really fun because [speakers] were talking about a job where you can hack stuff," sophomore Jacqueline Liu said. "It just reminded me of a lot of different jobs. It's impactful because it shows me all of the different possibilities."