School Organizes Solar Eclipse Viewing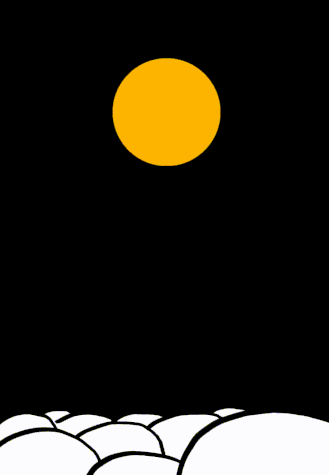 To ensure that all students can observe Monday's solar eclipse, Los Altos dedicated 30 minutes at the end of second period to a school-wide viewing activity.
After teachers show a brief informational presentation, students will watch the phenomenon with school-provided safety glasses on the football field when the eclipse reaches its maximum at 10:15 a.m., according to timeanddate.com.
Some students with a second period science class may also have the opportunity to collect scientific data on the eclipse.
"We may have some telescopes set up with sun filters," Science Department Coordinator Darren Dressen said. "We [could] also take some of our probes like our light sensors, temperature probes, spectroscopes… just to get kids running around there, doing something other than watching."
Los Altos will only see a partial eclipse according to NASA's eclipse map, which shows that the path of totality starts in Oregon and ends in South Carolina.
While solar eclipses occur around twice a year according to National Geographic, Monday's eclipse will be the first in 99 years to occur in only the U.S., Dressen said, calling it "an American eclipse."
Forecasts from the National Weather Service project the beginning of next week to be clear and sunny, so students shouldn't worry about missing the event.