School Hosts Ceremony for Finished Solar Panels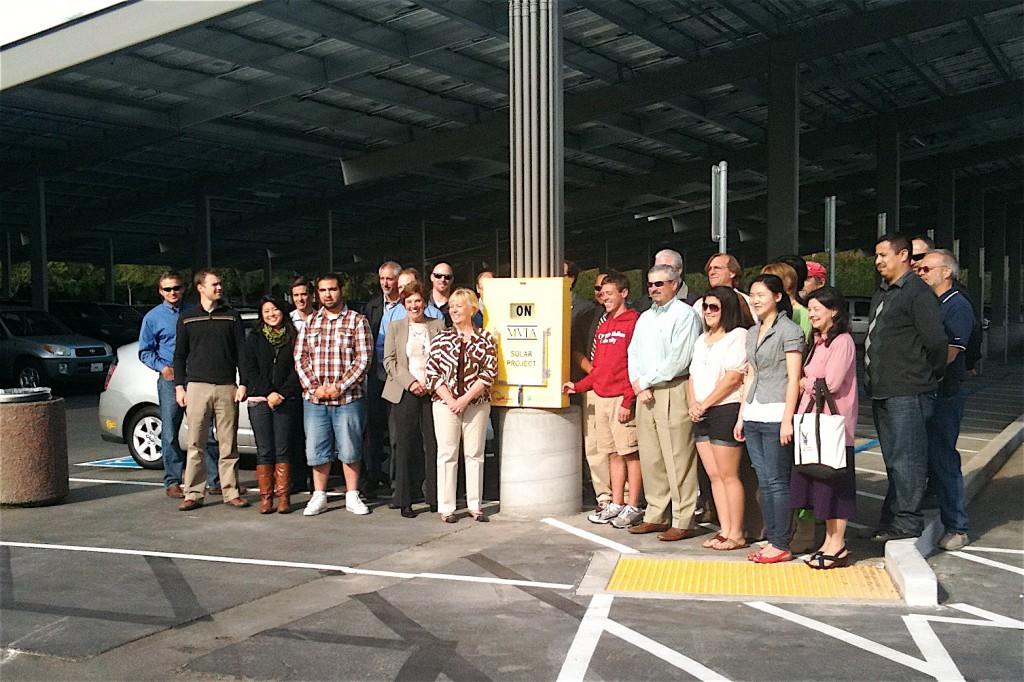 More than 40 attendees participated in a dedication ceremony for the finished school solar panels yesterday, April 23 at 9 a.m.
The attendees included the designers and installers of the solar panels, members of the School Board, administrators from both LAHS and Mountain View High School, members of ASB, and other individuals involved in the project.
"This is the big unveiling for the community," ASB president Jack Montgomery said.
School Board President Susan Sweeley gave a speech detailing the impact the solar canopies will have on the school and the community. A ceremonial switch was then flipped to turn on the solar panels.
Funding for the solar panels came from Measure A, a bond that passed with 78 percent approval last June, and construction started in November and ended mid-April.
Superintendent Dr. Barry Groves said the solar panels will save $12 million in power costs over its 25-year life, while also cutting down on the school's carbon emissions.
"We really need to be a model for the community," Dr. Groves said. "We can show that [the community] also can become more sustainable."
Future plans for the solar panels include collecting its data for Enviromental Science AP classes to study in class projects and a television in the library that displays how much energy the solar panels generate and the amount of money it saves.
"Students for the next 20 years will be able to appreciate the shade and we'll be able to put more dollars back into programs for kids," Dr. Groves said. "We'll save over half a million dollars next year."
Leave a Comment