School Fields Vandalized Over Weekend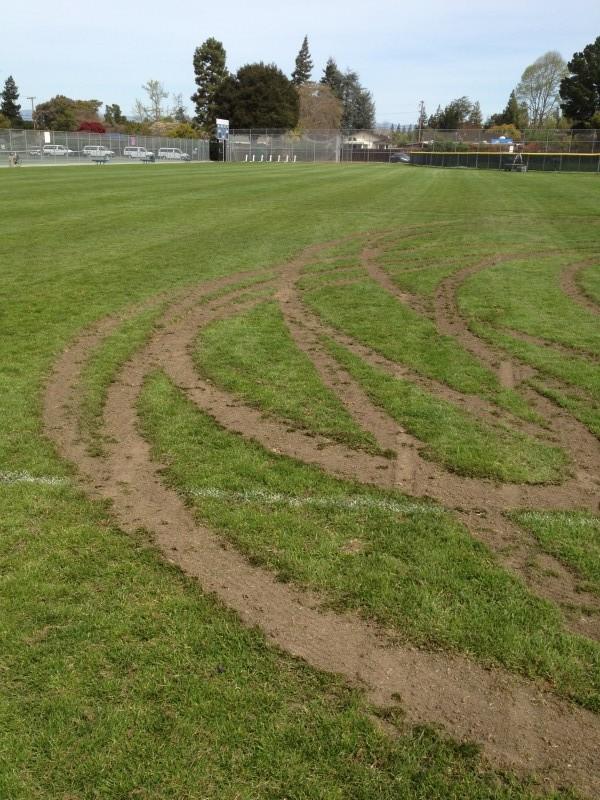 Vandals drove over the grass field in front of the tennis courts and the grassy area in front of the office display case last weekend, ripping out long patches of grass and leaving dirt tracks.
At this time, the vandals have not been caught. The administration is offering a monetary reward for any information on the individual(s) responsible for the damage.
"I think that it is heartbreaking because we have … [the custodians] working all the time to keep this place nice," Vice Principal Cristy Dawson said. "[The vandalism] disgusts me and I hope they catch the people who did it."
In addition to spending time looking for the vandals, the school will have to pay to reseed the grass in both areas.
The administration asks anyone who witnessed the vandalism or who has information about the individual(s) to contact the administrative office.
Leave a Comment