Saturday, February 20
February 21, 2021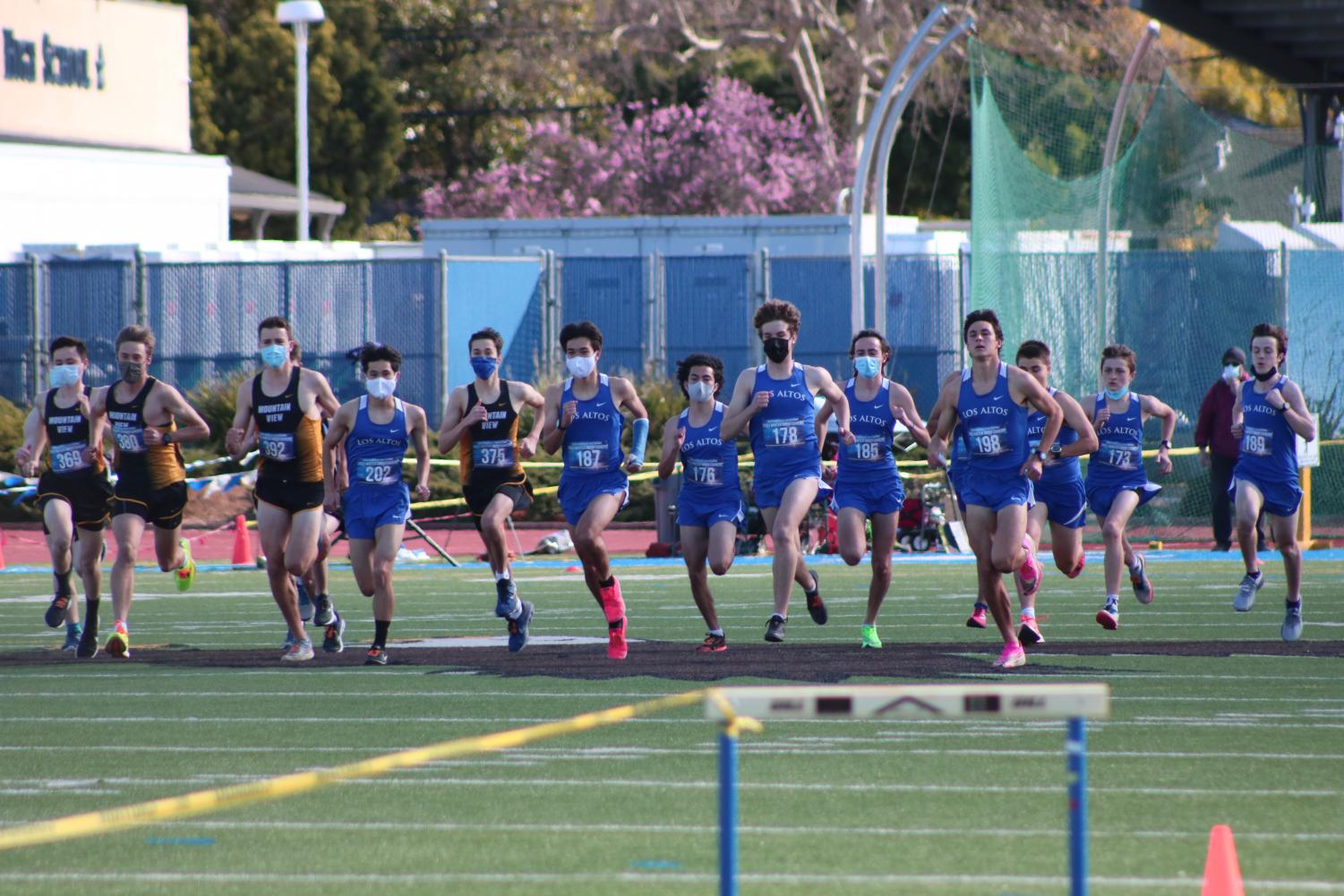 LAHS varsity boys start their race against Mountain View High School. Each wave consisted of a maximum of 20 athletes.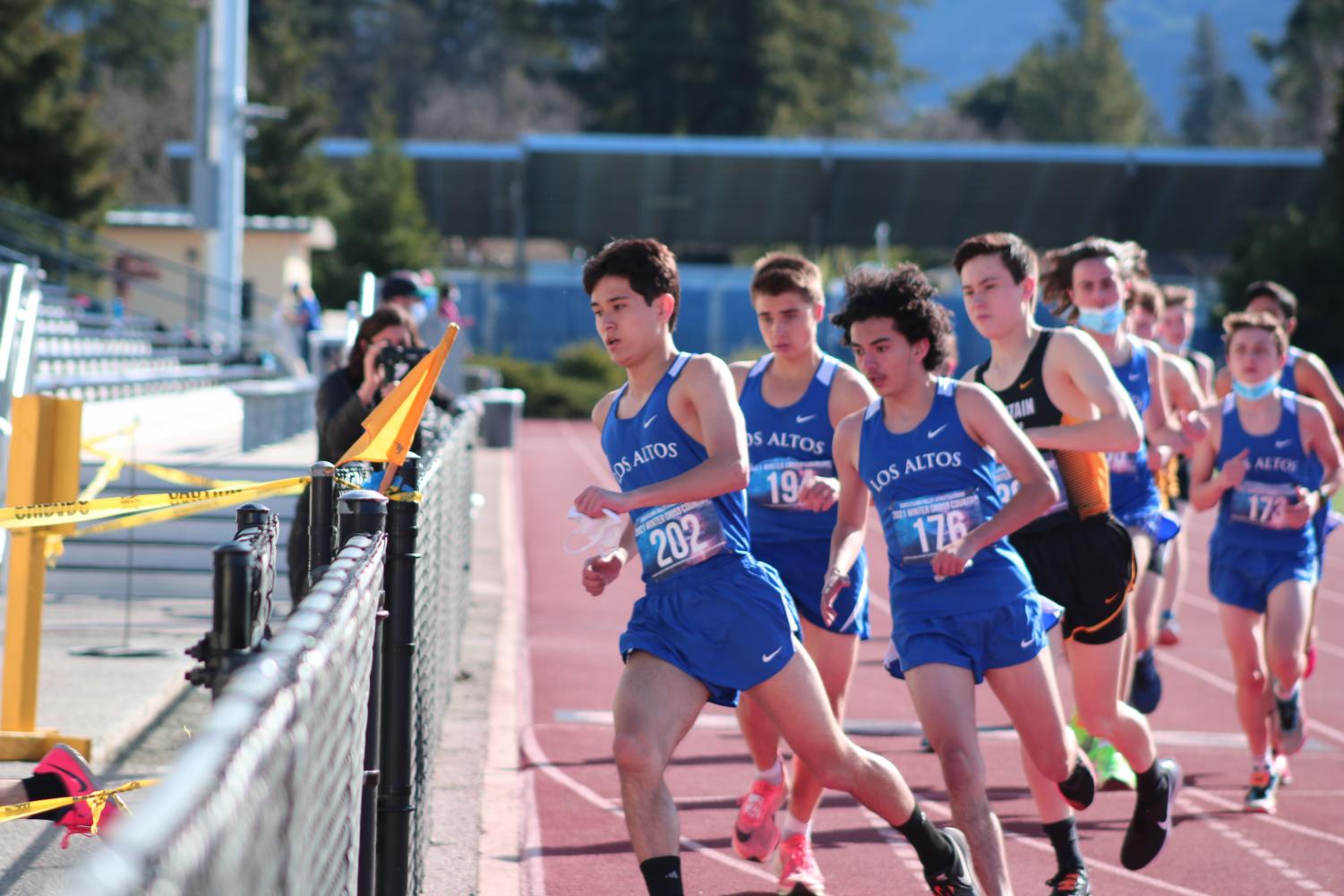 Senior Niels Holst (front left) leads the pack after their first lap around the track as the runners head toward the baseball field.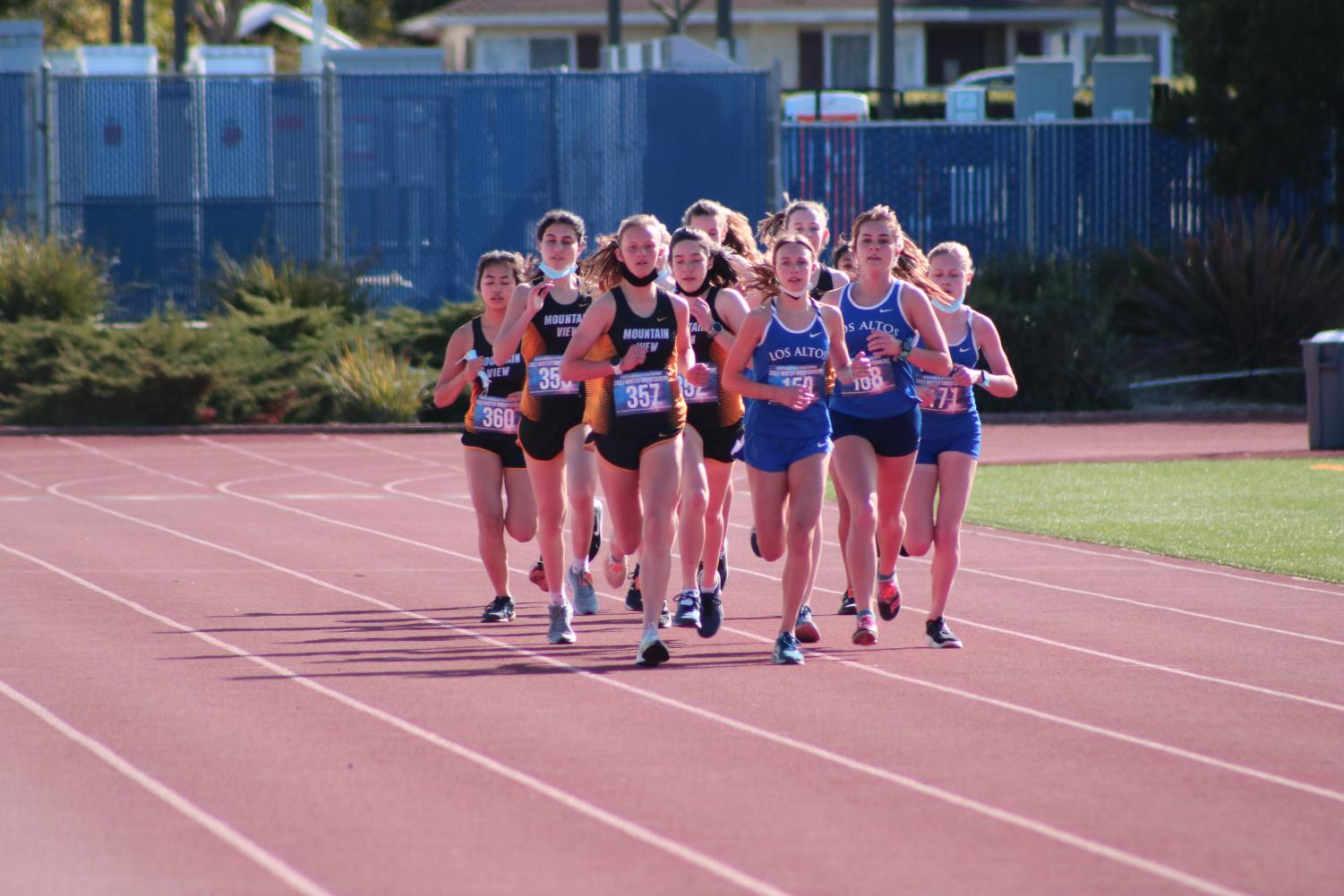 LAHS varsity girls stay close to their MVHS competitors during the first half of the race. The COVID guidelines for racing state that runners may remove their masks during the race, though they are required to wear masks at all other times.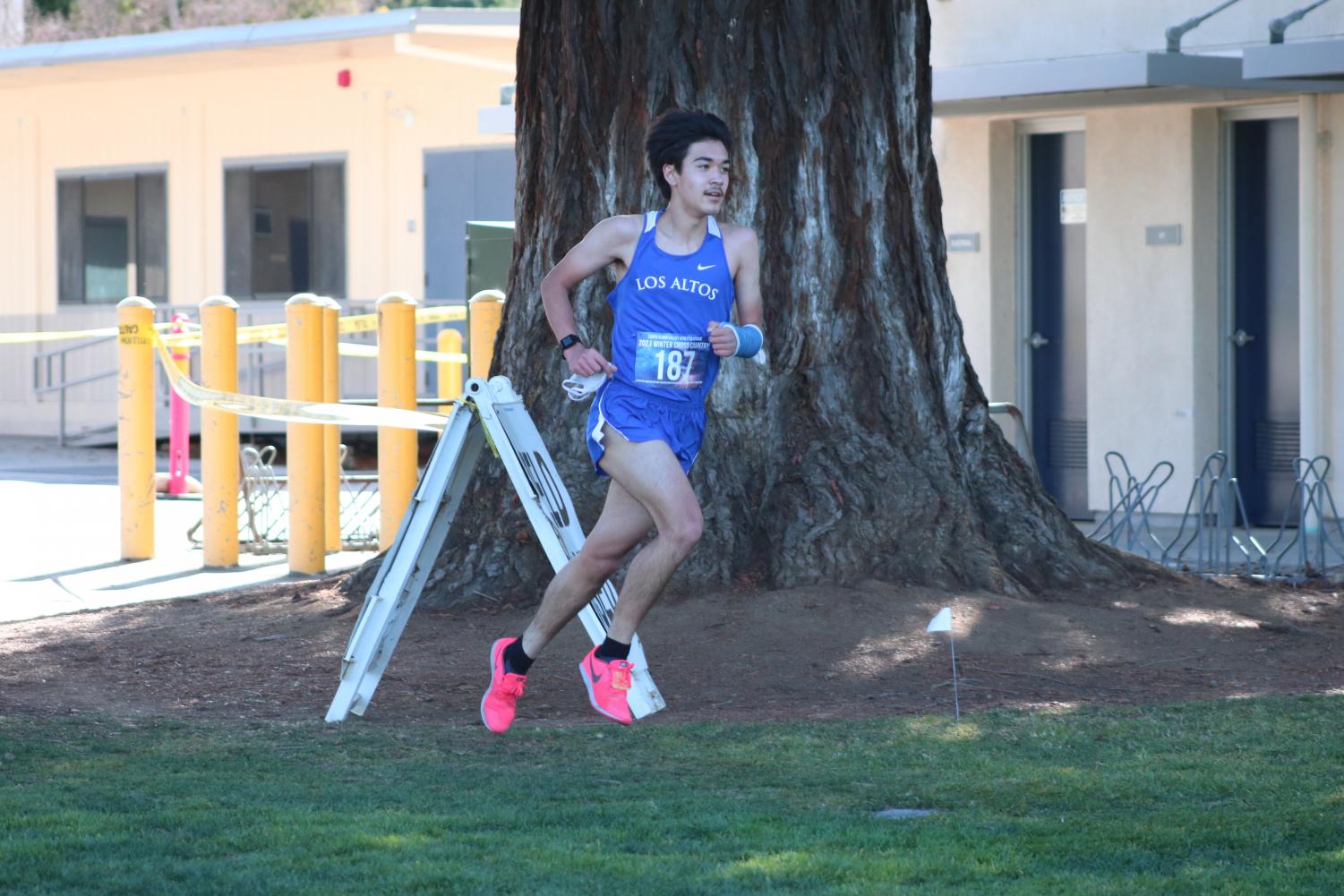 Senior Hans Holst focuses on the course ahead going into the second half of the race. He finished first in his heat and fourth overall out of the 231 varsity boys across 13 schools.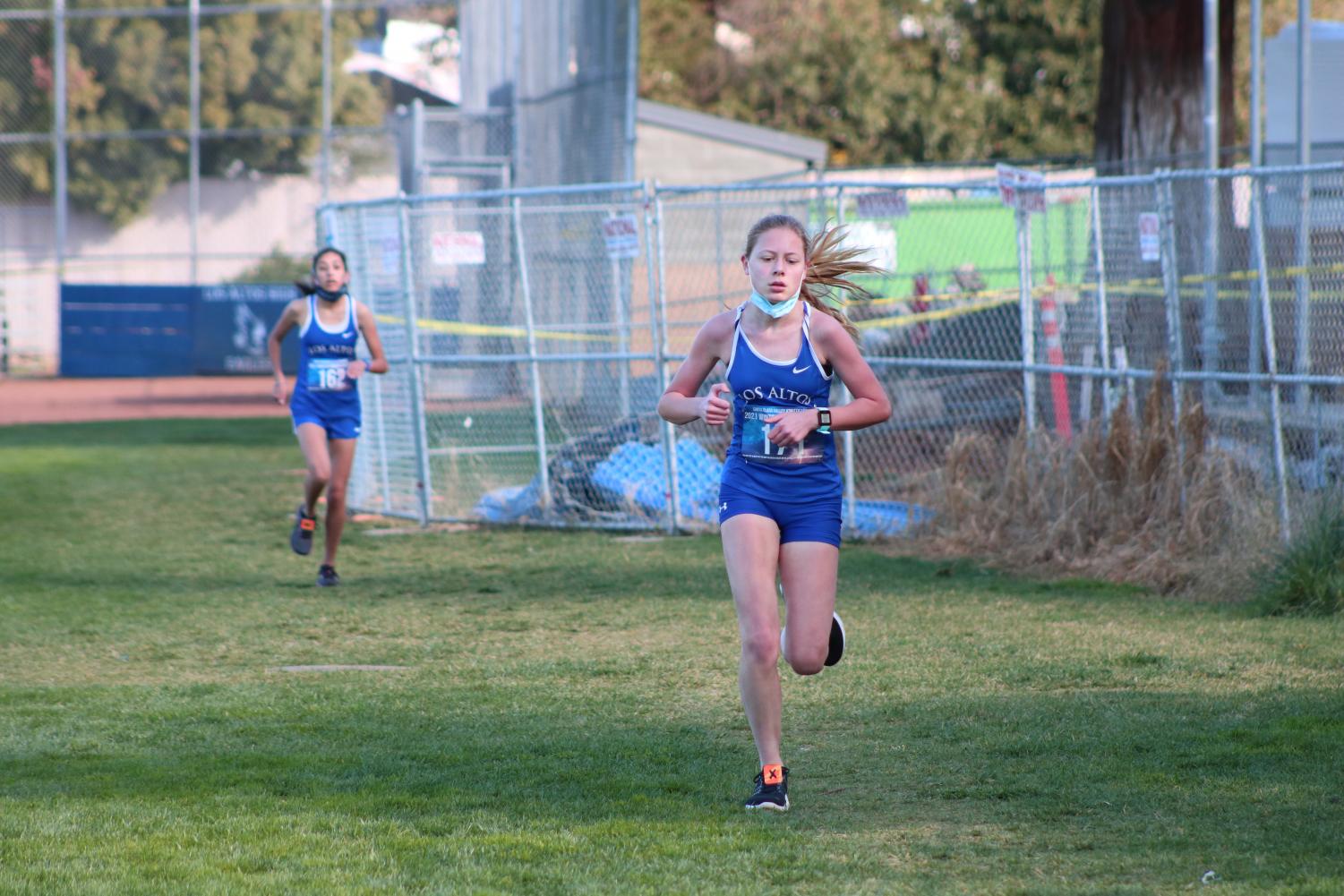 Junior Shelli Lewis enters the final 800 meter stretch of the varsity girls race. She finished tenth in the heat and 26th out of 111 varsity girls.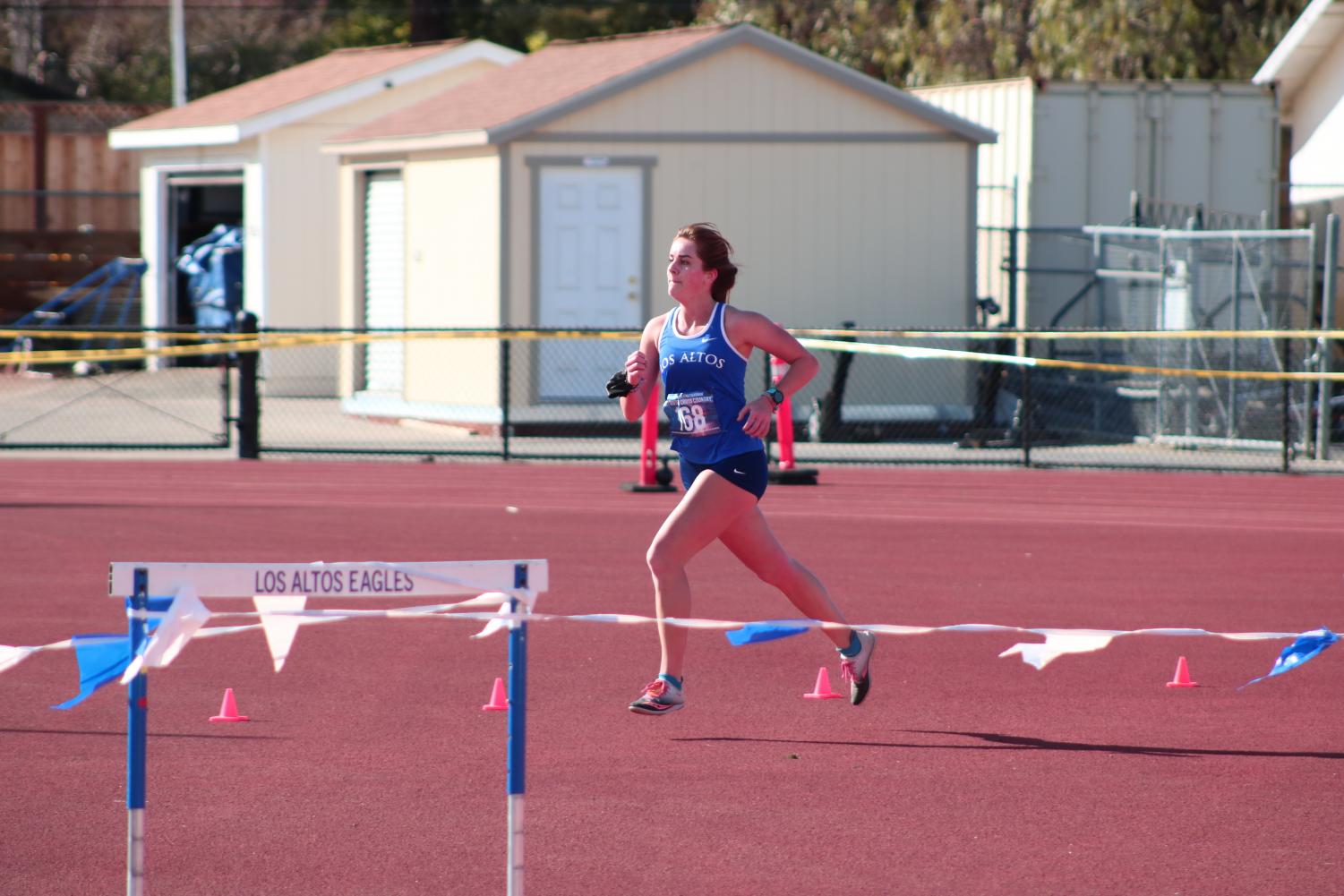 Junior Riley Capuano sprints to the finish, placing first in her heat and fourth overall in the varsity girls division.
The next SCVAL meet is scheduled for Saturday, February 27 at Los Gatos High School, where Los Altos will race against Palo Alto High School.