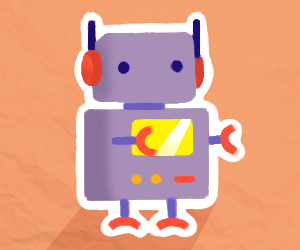 Robotics
December 7, 2020
While Robotics is typically a hands-on experience, Hine has had to come up with new projects and utilize online tools in the first semester of Robotics to ensure students have the necessary skills to compete even in the absence of the usual competitions.
The first semester of Robotics is usually a training period for the FIRST competition which can lead to national championships. During this period, returning members are trained to lead their team, and the new members learn the fundamentals of robotics.
Hine is mimicking this format by sending home small robotics toolkits and assigning problems for the students to solve using the robots. In addition, students are tasked with online videos to watch with the purpose of learning how to use practical shop — the workspace that the robots are built in — skills like safety and basic conduct.
"Our final for Robotics is for the students to research a real-world robot and apply it to what they learned this semester," Hine said. "It's a great opportunity because they're able to dive deeper into the conceptual and more abstract aspects of robotics."
If permitted, Hine plans on sending a small cohort of Robotics students back to campus so they can continue enhancing their robotics skills and start building both their teamwork and robots together.