Recipe: Lefse–Turn Taters into Tortillas?
One of the struggles I have to deal with at this time of year is the difficulty in reheating leftover mashed potatoes—they just don't taste as delicious as they were the day before. However, if you are looking for the best method, use a nonstick skillet; don't bother with the microwave on that one.
Anyway, a while back I found the solution to my potato dilemma: lefse. Lefse is a Norwegian flatbread that is a lot like a tortilla, but more delicate. After from intense research (Wikipedia), I found out that lefse is traditionally served with lutefisk, whitefish meat (often cod) and lye. While that sounds awfully scrumptious, the subtly sweet but overall neutral taste of the lefse provides a lot of room for creativity regarding what you wrap inside of it.
For the preparation, you'll need mashed potatoes (I'd love to provide a recipe, but my mother doesn't measure), all-purpose flour, an electric mixer, a rolling pin and a nonstick skillet.
Place the potatoes in the bowl and add 1-1 ½ cups of flour (½ cup-ish at a time just to make sure you don't go overboard). After they're combined, the mixture will be crumbly, so remove it from the bowl and knead it a couple of times to form a dough. Separate and roll the dough into balls about 1 ½ inches in diameter; depends on how big you want the lefse to be.
The hardest part of making the lefse is rolling it. If you're adamant about having perfect circles, then you better be patient. (Perhaps play some lovely holiday music during the process?) Just on a side note, when I was doing this, I rolled two really exceptionally good ones whilst listening to Destiny's Child. Coincidence? Probably not. Also, heat up your skillet over medium-high heat so it's ready to go when the lefse is.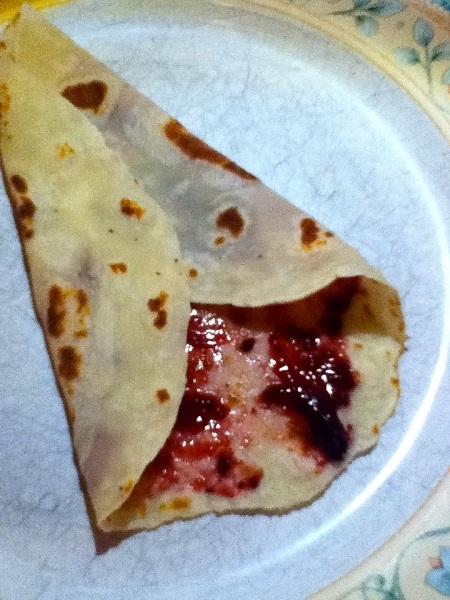 I'm not entirely sure of what the perfect rolling technique is, but when you begin, flatten the ball with the heel of your hand, maintaining a circular shape on a flour dusted surface. When rolling, periodically pick up the dough to reposition it to prevent sticking and add more flour as needed. Work out from the center, and roll as thin as possible.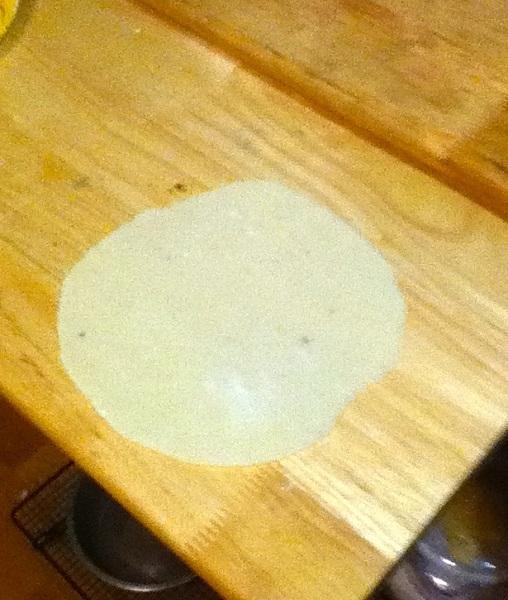 Transfer the rolled dough to the skillet and cook for 1-2 minutes on each side. On the first side, when the dough start to bubble up/inflate, that typically indicate readiness so flip it then. The lefse should be gently bespeckled golden-brown. Cover the finished lefse with foil or a small towel to retain heat and moisture.
Concerning consumption of the lefse, what you put inside of it is completely up to you. It's commonly eaten with butter and cinnamon sugar, which is pretty delicious. You can literally fill it with whatever (i.e. peanut butter, hummus, cream cheese, various jams, fruit, cold cuts, etc.) Maybe some turkey, stuffing, and cranberry sauce?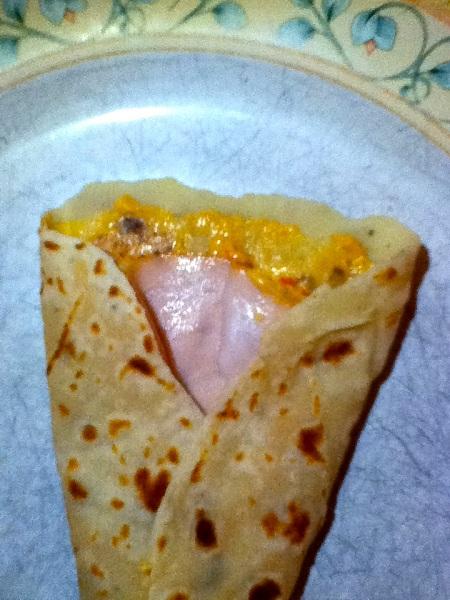 [Photos by Alex Cortinas]
Leave a Comment