Quick Construction Commendable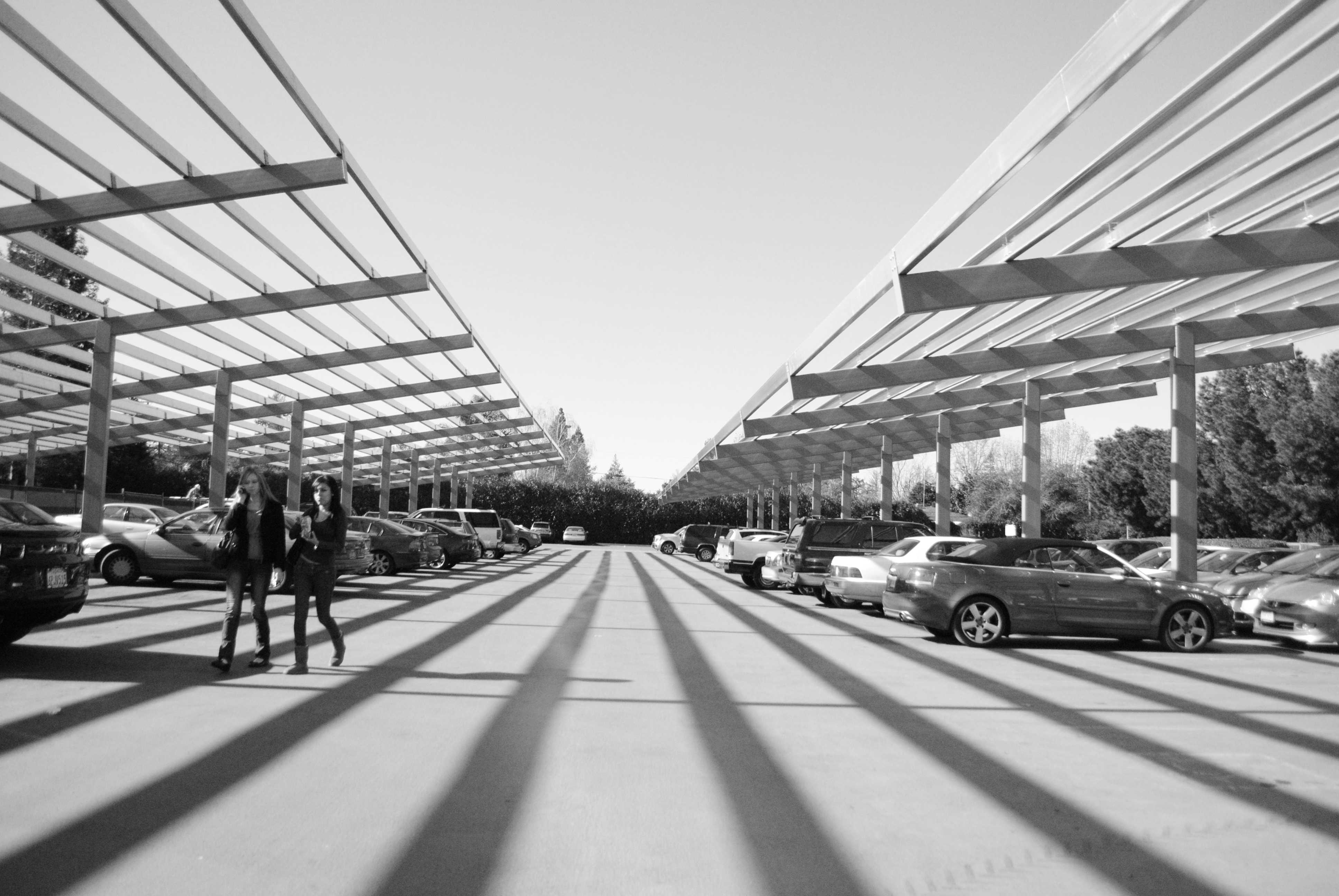 When the solar panel construction in the parking lot was announced, many juniors grumbled with anger and annoyance at having their long-awaited parking privileges limited. Luckily, the administration has done an effective job in speeding the construction progress and diminishing the inconveniences caused by the project.
It is important to remember that the solar panel construction project was not entirely the school's decision. It was passed by the city as part of Measure A, which encompassed other school improvements too, such as new classrooms and better technology.
Despite the inconveniences of the construction project, the administration deserves more credit than it is given. The administration is doing its best to make sure that the construction project is finished as quickly as possible. The structural portion has already been completed, and juniors were allowed back in the parking lot after only 20 days of construction work while school was in session.
"I didn't think they would finish so quickly," junior Katrina Higham said. "I'm really impressed and happy that we can park again."
The $8.3 million project began in November 2009 and was expected to be finished by April 2011. However, due to exceptional communication between the school, the City Council and the construction workers, the construction progress has exceeded all expectations.
"A lot of this has been good connection and communication between [Associate Superintendent Joe White], [Superintendent Dr. Barry Groves] and the construction guys," Principal Wynne Satterwhite said. "This has been fabulous."
The construction workers knew that the LAHS parking lot had limited space and worked with the school to stage the project with minimal impact on student parking. Each phase was carried out so that only a portion of the parking lot would be affected. Much of the credit for the fast rate of construction is due to the workers who worked tirelessly on the project.
"It's not easy," construction worker Mark Johnson said. "I'm not used to standing on my feet and working all day. Plus, the weather sucks."
The administration has also made a significant effort to alleviate the problems caused by the construction project with the addition of 30 parking spaces at the back of the school. The task was not easy, and Groves and White were instrumental in securing the temporary permit from the city. The parking lot in the back has been extremely helpful for students who needed a space to park during the construction phase.
"The most spaces empty we see [in the back parking lot] are five," Satterwhite said. "I'd love to keep it, but it's up to the City Council."
The administration has played an active role in making sure that the solar panel project was carried out smoothly for students. More than $11 million will be saved over the panels' expected 25-year lifetime. That easily outweighs temporarily limiting parking space. The construction should thus be deemed a success.
Leave a Comment