Princeton soccer scouts junior James Wangsness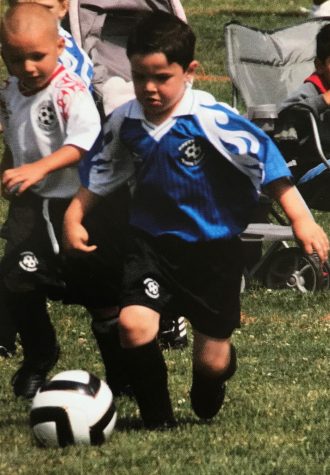 At six in the morning, five-year-old James Wangsness would put on his soccer jersey in anticipation of his 4 p.m. soccer game. Parading around the house got him into game mode, so he'd be ready to play his hardest later on in the day. Now, 11 years later, James is still playing soccer.  And he's committed to the admissions process at NCAA Division 1 Princeton University as a junior.
At eight years old, soccer was just one of the many sports that he participated in, but he quickly found out that it was his true passion. James used almost every minute of his free time to refine and develop his skills. Soccer became a way for James to bond with his family and friends.
"As kids, my parents, brother and I would play soccer in the backyard and my mom would go all out and always tried super hard," James said. "She always wants to win and she tries her best in all she does. I think I got my work ethic from her."
The mindset and determination that he learned from his mom, English teacher Margaret Bennett,  intensified when he didn't make the cut for the elite under-14 De Anza Force Academy. Instead of being discouraged by the rejection, James decided to work even harder and pushed himself by training both on and off the field. His diligence earned him a spot on the team the following season.

"I was really frustrated that I wasn't selected because I thought that I had the skills," James said. "I used that frustration to reach new levels by totally committing myself towards making that team. I started doing little things like going into the backyard before each game and warming up so I would be sharper for the endgame moments."
"
I used that frustration to reach new levels by totally committing myself towards making that team."
— James Wangsness
Years later, his extra training has continued, and he's started and played every minute of every game this season. Playing center midfield, James has racked up 13 goals and 18 assists. Individually, James is ranked second in the state and 47th in the country, and his team is ranked first in state and second in the country. Because of their high ranking, the team is seeded second in the USSDA playoffs in San Diego this June.
In order to dedicate so much time to improving his game, James has to sacrifice other activities like sleep, school events, vacations and the school soccer team. But he is more than more than willing to give these things up to accomplish his goal of playing professional soccer.
"Sometimes, soccer is really a grind and there's a lot of hard, dirty work," James said. "But the moment of seeing the ball going in the back of the net is a big motivator for me and celebrating with my teammates makes all the hard work worth it."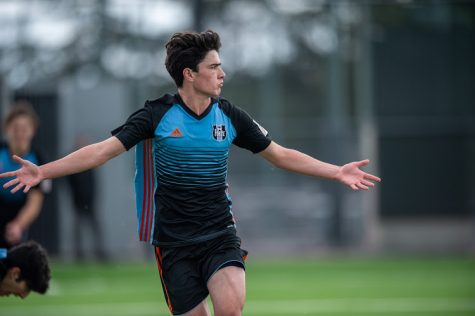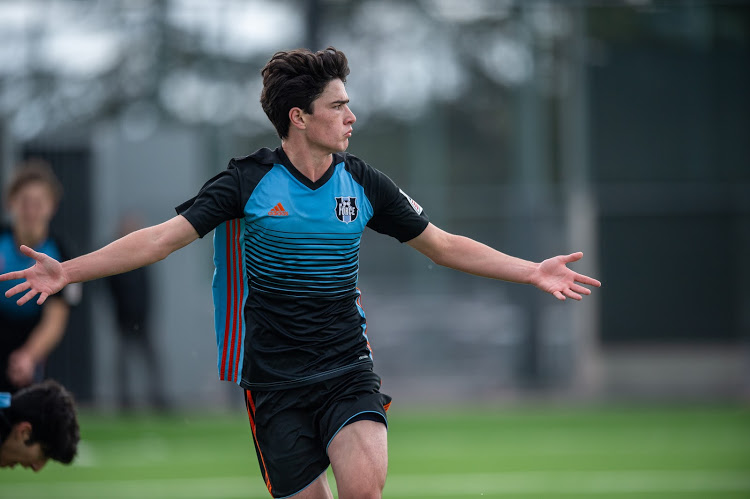 The skills he developed over a decade of intense training caught the attention of Princeton's soccer program. After touring multiple top tier universities across the country, James said he fell in love with Princeton due to its balance between academics and competitive athletics. The university takes sports practice schedules into consideration and does not give athletes classes between 4 and 7 p.m. to ensure they don't sacrifice their studies.
While in college, James plans on training to make it into the Major League Soccer draft or potentially sign a professional soccer team contract in Europe. Along with athletics, he hopes to study economics and finance in Princeton's top ranking economics department.
As of now, James is committed to playing soccer at Princeton University, but must still be accepted through the admissions process next spring. He looks forward to putting on the Princeton logo and the Ivy League crest as he pursues his passion.
"Being recruited to play soccer at Princeton was a really special moment as I was the first player to report a commitment on my team," James said. "My team is full of really talented players who are likely to go to Division 1 schools, so it was really special for me to be the first person to commit and it felt like all my hard work had reached fruition."