Police Investigating Potential Threat to Diversity Assembly; Assembly to Continue With Increased Police Presence
Los Altos administration yesterday received an anonymous note from a student who allegedly overheard discussion about a possible threat to tomorrow's Diversity Assembly. Mountain View and Los Altos police have advised Los Altos to proceed with the Diversity Assembly, although the Los Altos police said they are still investigating the potential threat and will increase police presence on campus throughout the assembly.
Los Altos police said they cannot verify nor rule out the possibility of a threat. The police hope an increased campus presence during the assembly will deter any threat of violence, Principal Wynne Satterwhite said. 
Satterwhite's email, which she sent to Los Altos parents at 10:08 a.m. today, reads as follows:
Dear LAHS Parents:
In the spirit of transparency, I want to share information about a possible safety concern although there is no cause for alarm. Yesterday, we received an anonymous note from a student informing us that they overheard other students discussing a possible threat to tomorrow's Diversity assembly. I immediately shared this message with Superintendent Jeff Harding and the Los Altos and Mountain View Police. Independently, both police chiefs reviewed the note and assessed the situation, and have advised us to proceed as planned with the assembly. They will have officers on campus before, during and after the assembly.
I want to assure you that we take these messages – even those delivered anonymously – seriously. We will continue to work closely with the police, who will have an increased presence on campus. Our teachers and staff are fully informed and will be vigilant to student behavior.
As always, the safety of our students and staff are paramount. Your student should attend class as they do every other day. The assembly is a celebration of diversity and how we are all better together, a great message to share before we disperse for what I hope is a restorative spring break.
Should you have any concerns, please reach out to me.
Wynne Satterwhite
LAHS Principal
Article last updated at 2:54 p.m on Thursday, April 5. The student who sent the anonymous note now is reported to have allegedly overheard discussion about a possible threat, whereas the article previously reported that the student had overheard the discussion.
Leave a Comment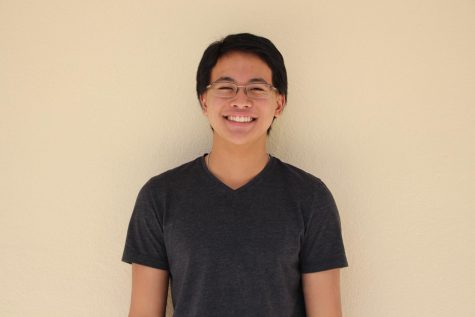 Danny Vesurai, News Editor
Legend says that if you reach deep enough into the inside pocket of Danny's leather jacket, past the hordes of pens and six-sided dice moping dejectedly,...