Photo Essay: Varsity girls softball shuts out Notre Dame 8–0
The varsity girls softball team dominated Notre Dame High School last Tuesday, shutting the Tigers out through seven innings and maintaining their fourth-place spot in league standings.
The Eagles set the tone early with first-inning scores by seniors Lauren Han and Aly Barrios, holding a 2–0 lead through the first two innings. In the bottom of the third, Lauren got her second hit of the day with a two-run homer over the center field fence.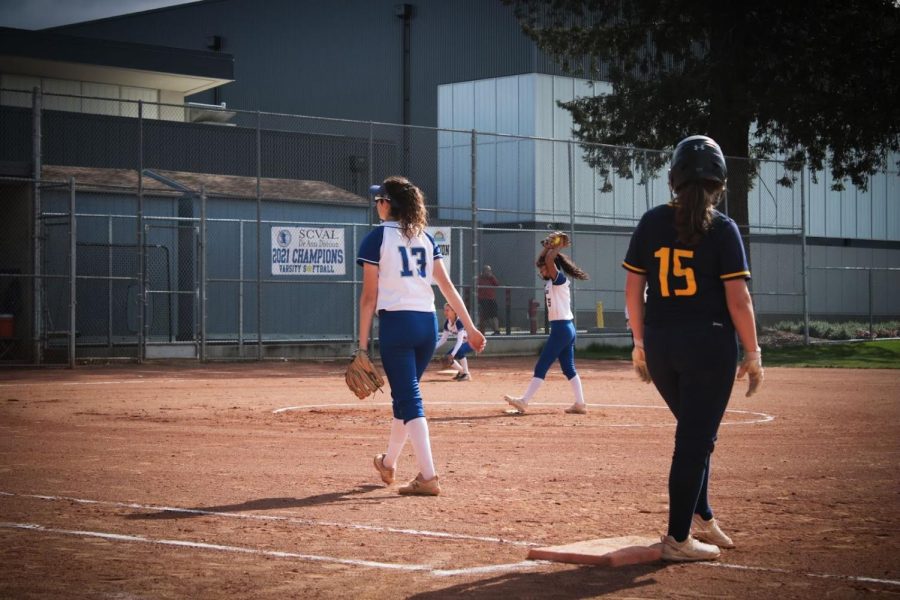 The team ultimately pulled away in the fifth inning after senior Ainsley White batted in two runs with a single, extending the lead to five. Seniors Kaitlyn Smiley and Maggie Byrne then blew the game open with a single and a double, respectively, and Aly capped off her impressive performance with two more late runs.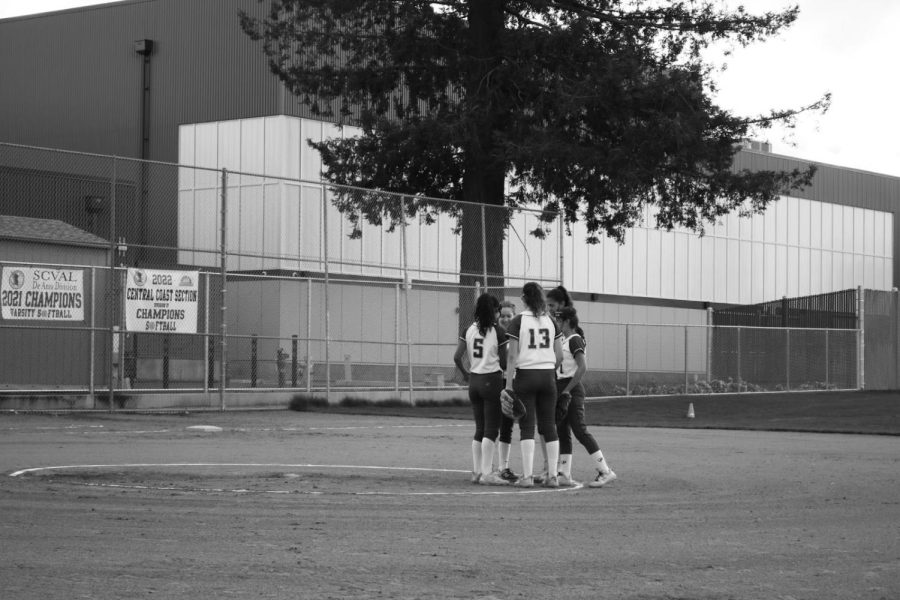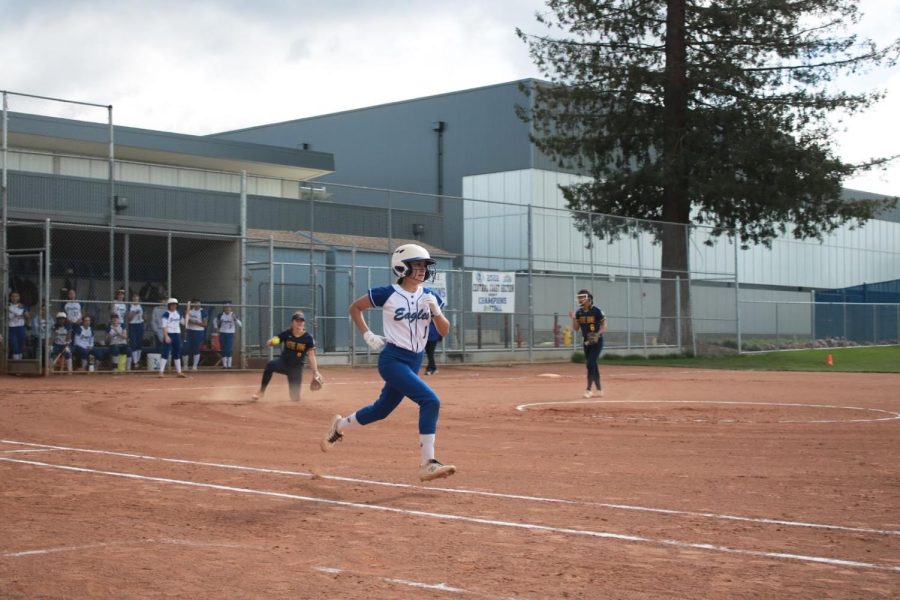 Starting pitcher senior Sophia Asar matched the team's success at the plate by allowing just eight hits, none of which got the Tigers past second base.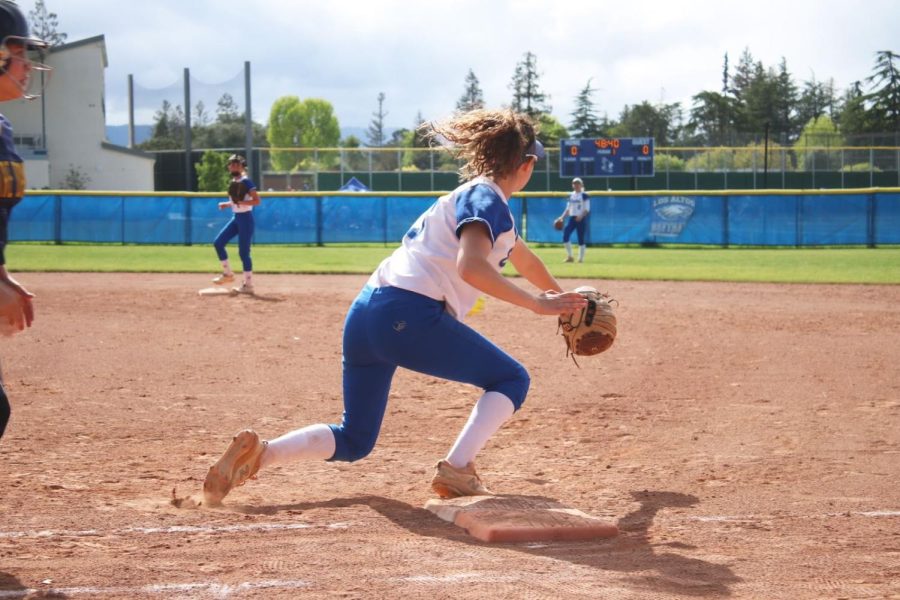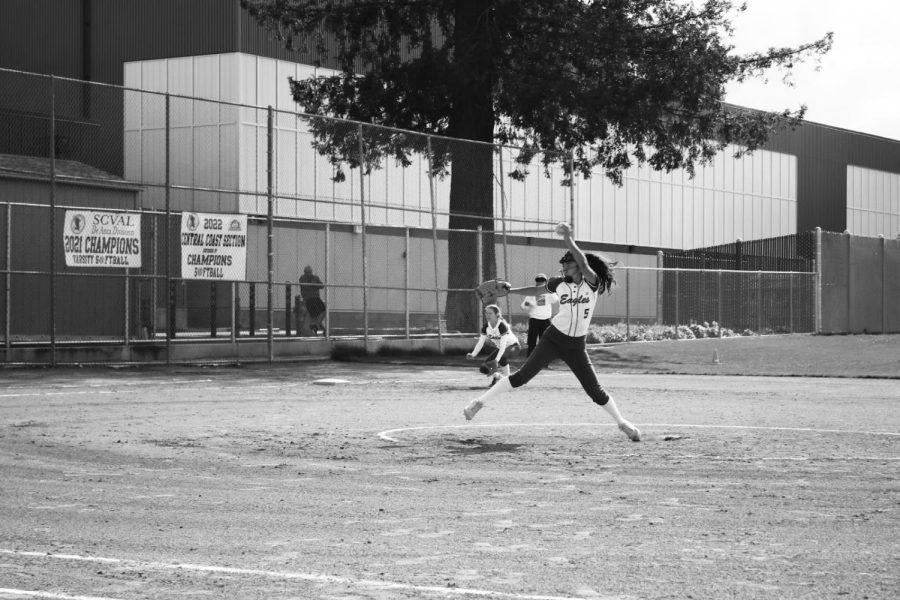 The win puts the Eagles at 11–8 on the season—three wins behind third-place Wilcox High School and one ahead of Mountain View High School. Their next four games will continue to be league matchups, making the final stretch pivotal for a chance at the postseason.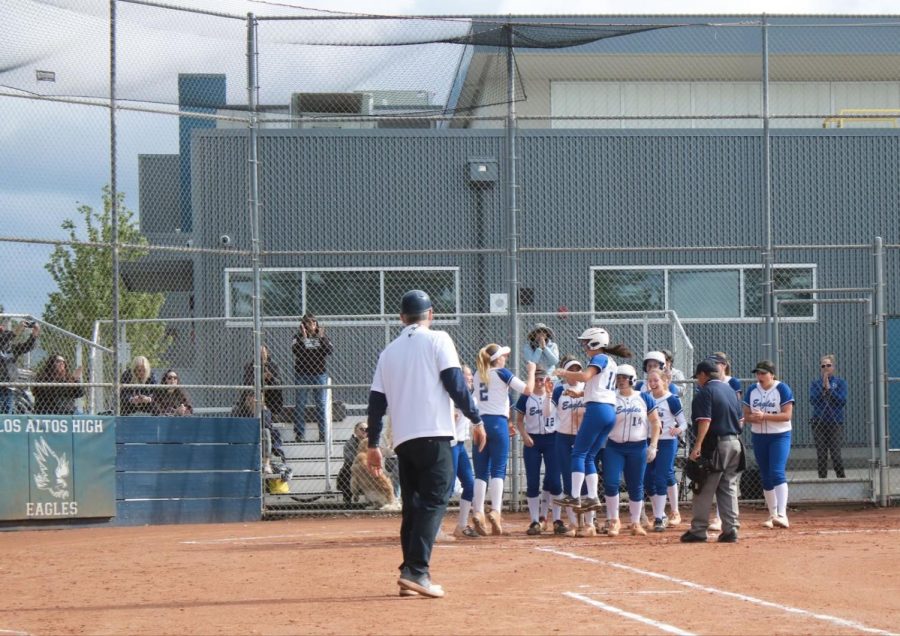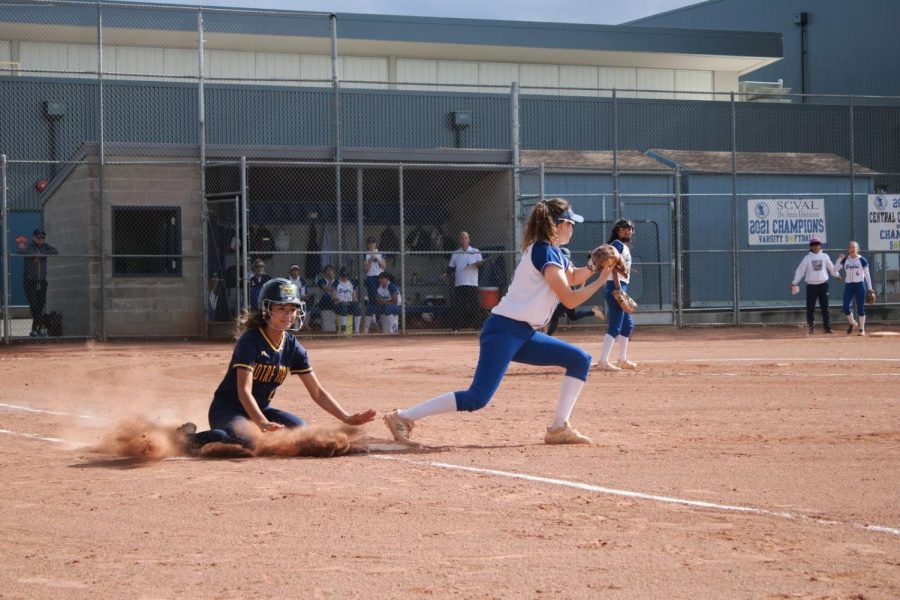 Leave a Comment