The varsity football team bounced back from last week's loss in dramatic fashion with a 21–18 away win over Santa Clara High School.
The victory marks a shift in momentum with under a month left in the season — after starting the season with a 1–2 record, the now 3–4 Eagles have won two of their last three games and are beginning to find a rhythm on both sides of the ball.
After punting on their opening drive, the Eagles were quick to rebound with running back senior Fernando Oseguera capping a 75-yard drive with a 2-yard rush to score. Defensively, the team showed up during the first three quarters — the Bruins only managed a touchdown and missed the extra point.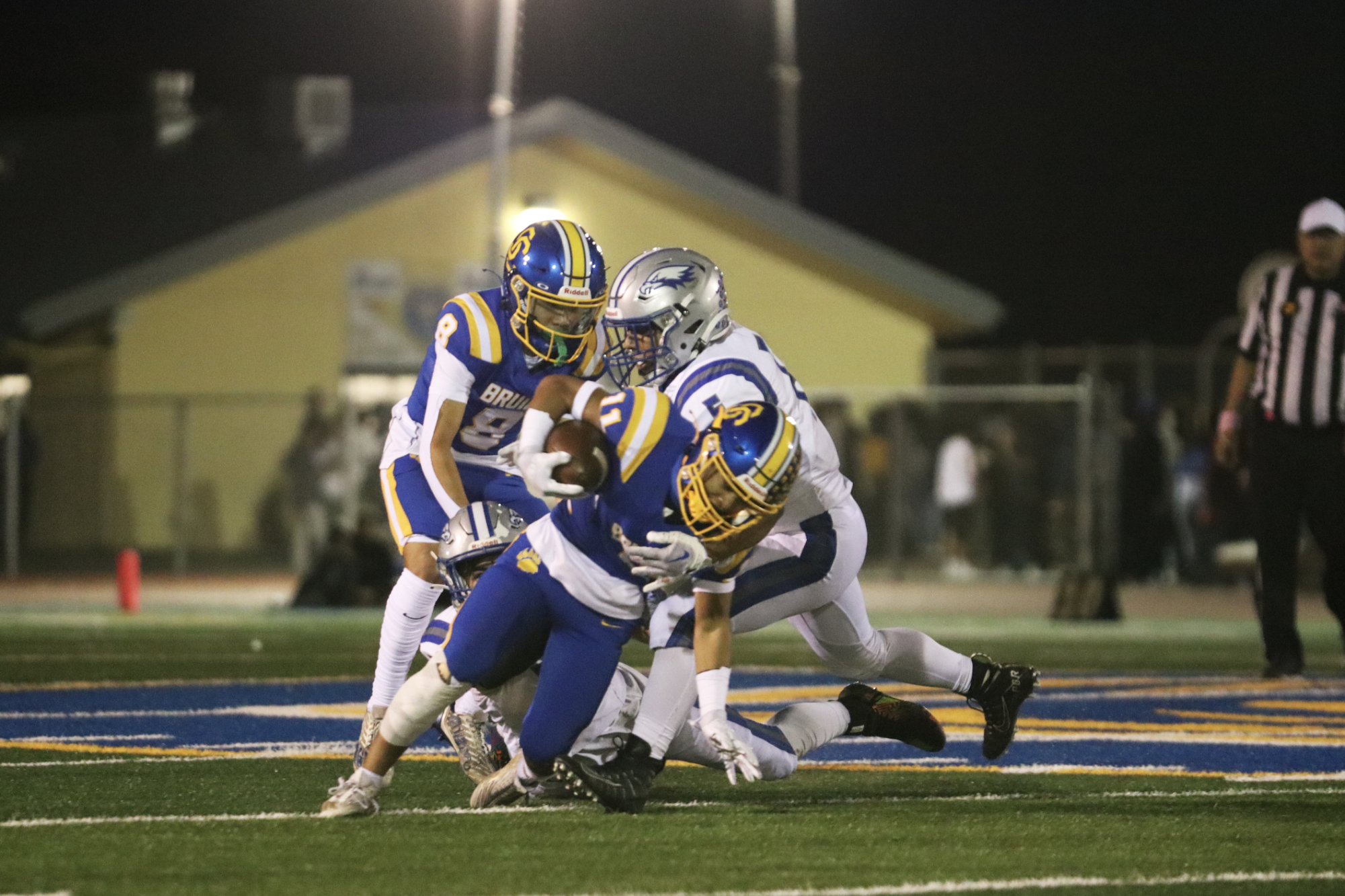 Fernando added to the team's lead early in the second half with another rushing touchdown to run up the score 14–6. The Bruins woke up on offense with just eight minutes left in the game, scoring two long touchdown passes — one following an Eagle fumble — giving them a 4-point advantage with less than two minutes left.
Story continues below advertisement
The Eagles didn't waste time responding. Quarterback senior Noah Beedon led the team 58 yards downfield before the offense stalled at the Bruin's 21-yard line with under a minute to go. With the win on the line, Noah connected with wide receiver senior Drew Rafferty on a fourth-down heave that sent the onlooking sideline into mayhem. The defense then denied Santa Clara's attempt to answer on all four downs, sealing the game.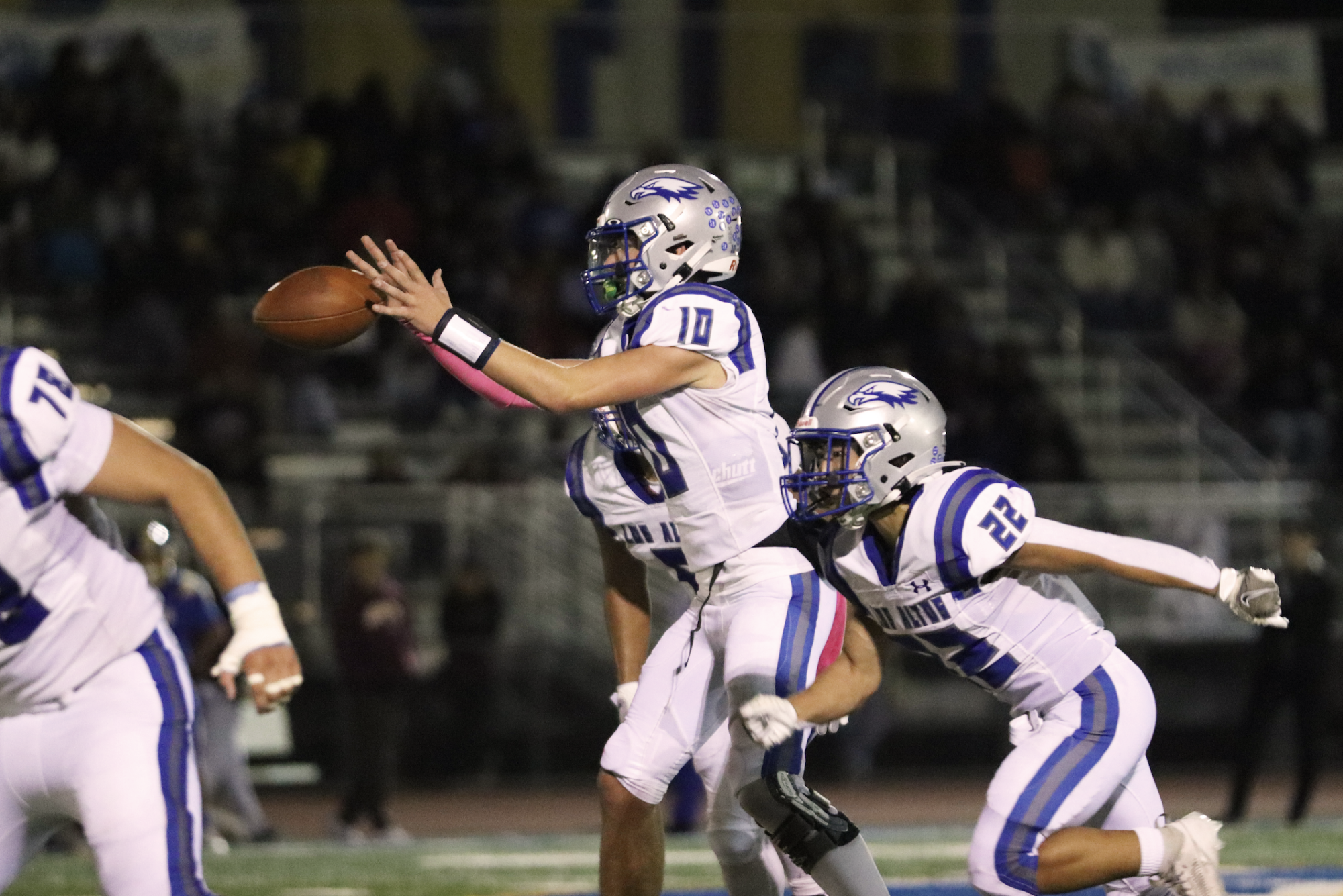 The Eagles are now 2–1 in league play, putting them third in a four-team logjam for first place in the El Camino league. They will have an opportunity to move up in the standings in their next two league matchups before closing out the season against Mountain View at home.
The Eagles will travel to face El Camino High School this Friday, October 20 at 7 p.m.