Photo Essay: How PE classes are adapting to in-person instruction
Physical education classes have been forced to adapt to the change in their educational environment yet again after partial in-person instruction resumed. Battling through COVID-19 restrictions, limited space, spotty internet and the challenges of instructing exercise while students are in very different environments, PE teachers have had to alter their curriculum significantly.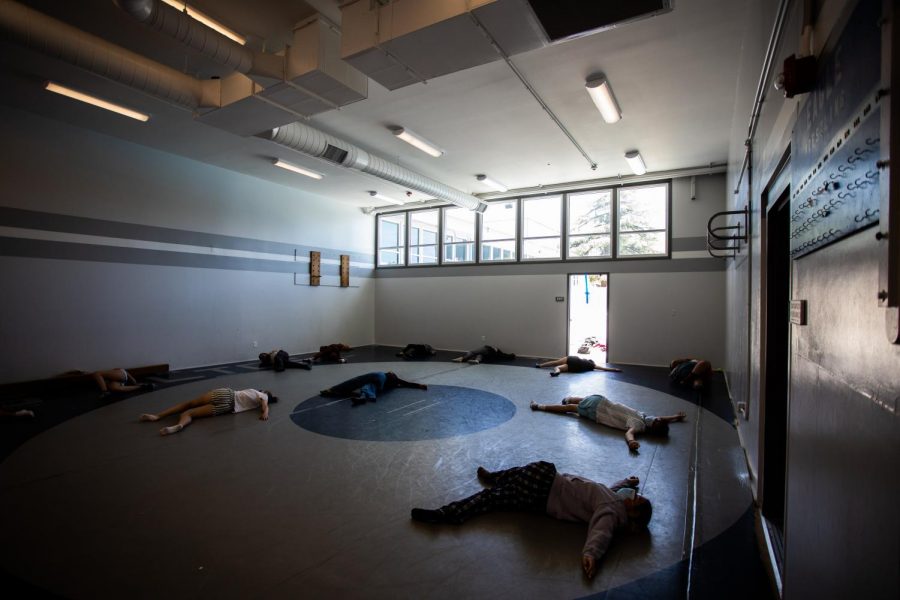 In this new age of PE, students complete a socially distanced workout that takes up the first part of class, rather than competing in the usual team sports. The students who attend in-person learning do the workout with their teacher while the students online are expected to complete the workout on Zoom. After the workout, in-person students get free time to complete work, socialize and use technology while the online students log off the Zoom meeting.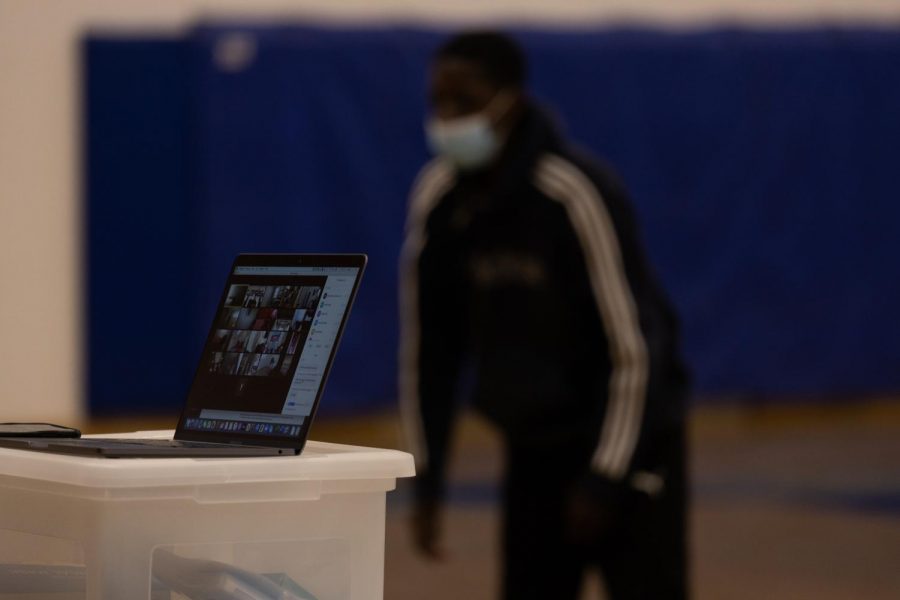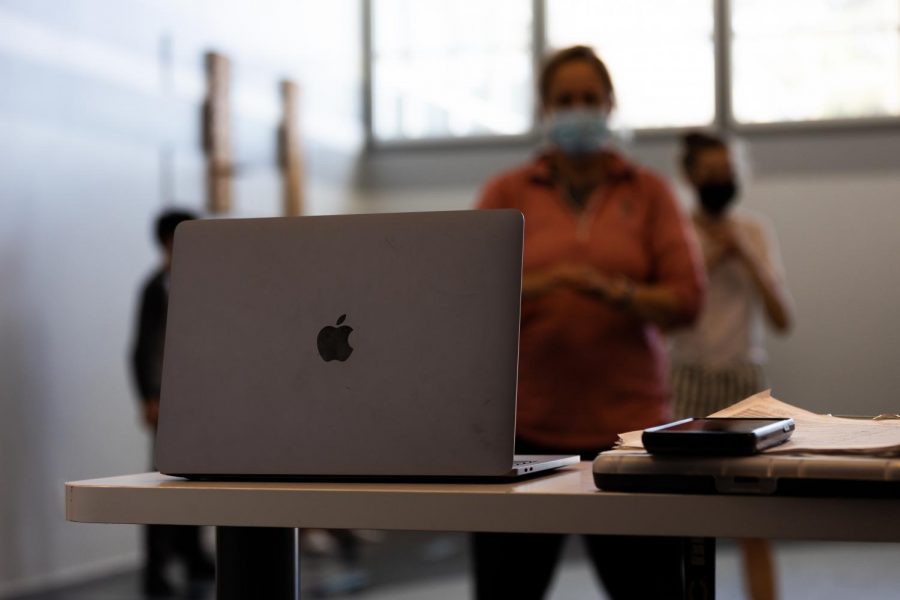 PE teacher Kiernan Raffo assigns and demonstrates workouts to her in-person students while also using her laptop camera to demonstrate for the students online. 
"I would definitely say the biggest challenge is giving the same amount of attention and the exact same experience to the kids who are at home compared to the ones who are in person," Raffo said. "I'm trying to make sure that it's an equitable situation and class."
As school wraps up for the 2020–2021 year, many people are looking ahead to a more normal return in the fall. While next school year is still months away and much of it is shrouded in uncertainty, Raffo is excited to resume team sports in PE classes next year.
"Those are the units that the kids enjoy," Raffo said. "[They] build that teamwork, camaraderie and really get to know each other."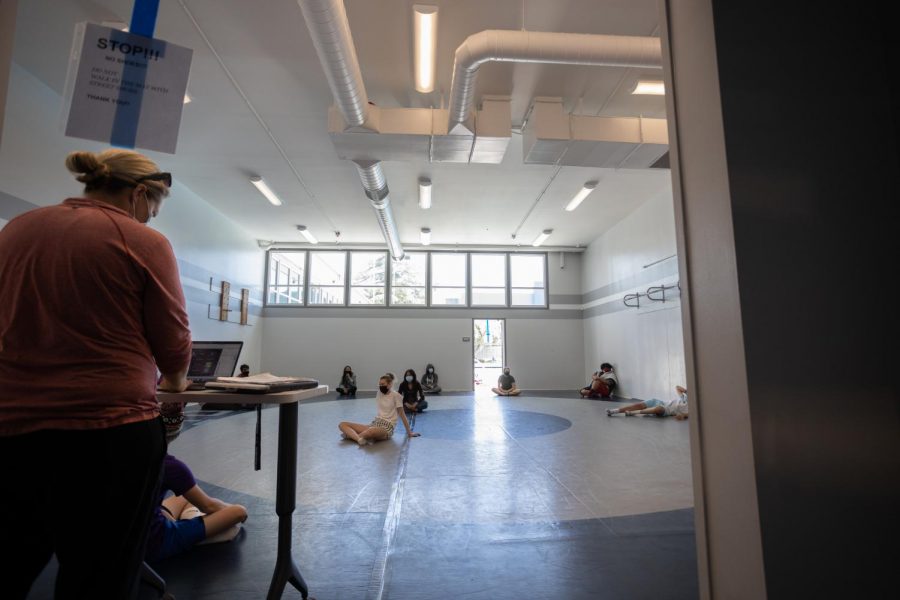 Leave a Comment