Photo Essay: Annual Dodgeball Championships
From Wednesday, April 24 to Thursday, May 2, ASB held the annual school dodgeball tournament. After seven days of dodging, catching, and throwing, the initial 45 team-bracket was reduced to the final two. As the tournament closed today in the final match, The Purple Cobras battled The Winning Team during the final championship match and won with a score of 1 to 0.
Math teacher Matt Chaffee and P.E. teacher Kiernan Raffo are now dodgeball champions for the second year in a row after their team, The Purple Cobras, beat The Winning Team with a score of 1-0.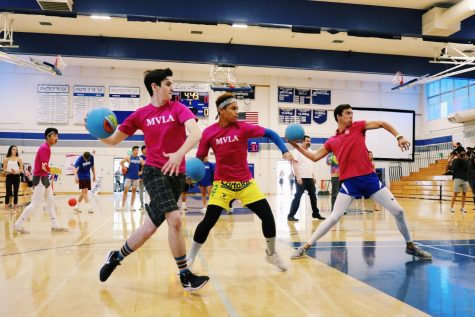 Players Ryan Kelleher, Kai Moos, and Austin Townsend from The Winning Team simultaneously aim to hit their opponents.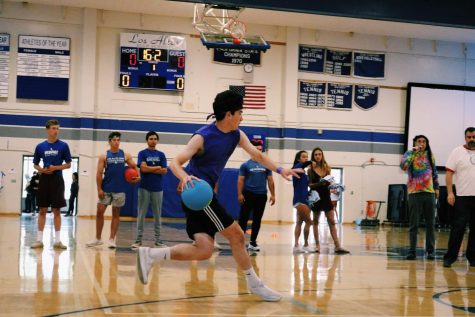 James Wangsness, part of The Purple Cobras, launches himself, throwing the ball to his opponents.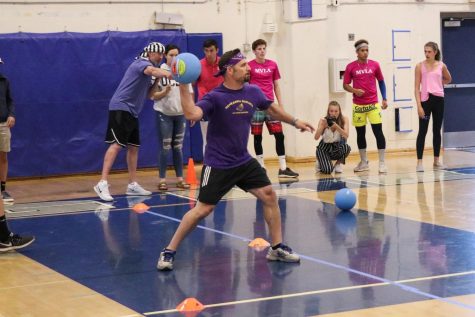 "It took me eleven years to win one tournament," teacher Matt Chaffee said. "Now I got two."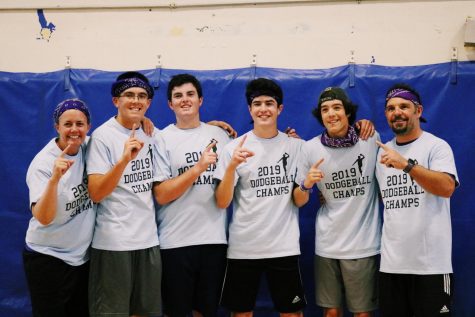 The Purple Cobras celebrate their win as the best dodgeball team at Los Altos with matching t-shirts.
MVP, First Team, and Second Team
After the tournament, The Talon selected the top twelve players of the entire tournament to create the ultimate dodgeball team. Here are our picks for MVP, First Team, and Second Team:
Tournament MVP: Mr. Chaffee (Math Teacher), for the second year in a row
First Team:
Mr. Chaffee (Math Teacher)
Kai Moos (12)
Emma Rosen (12)
Austin Townsend (12)
Oliver De Visser (12)
James Wangsness (11)
Second Team:
Ms. Raffo (P.E. Teacher)
Ben Parker (12)
Jessey Castillo (12)
Robert Navarez (12)
Jamie Baum (10)
Brock Susko (10)