Paul McCartney: living legend reinvents his image in recent collaborations
Kanye West and Rihanna are two singers that are well-known for their work in the R&B, rap, and pop genres of music and their dramatic onstage performances. No wonder why many were shocked when the two collaborated with living rock legend and Beatles member Sir Paul McCartney, who is best known for his songs "Let it Be," "Hey Jude" and "Live and Let Die." McCartney's latest collaborations, unexpected ones to say the least, have culminated in not one, but two successful hits.
When "Only One," a song written by West, was released on December 31, 2014, the two seemingly polar opposites bridged what for a long time looked like a widening gap between classic rock and modern R&B. It was a burst onto the scene for McCartney, who had generally not been heard from since his 2013 album, "New." The song, written about West's daughter, was more gentle than his usual pure rap style. McCartney's influence shone through the sweet lyrics of the song and was the first sign of their melding genres.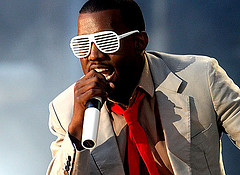 A month later on February 3, "FourFiveSeconds," by West, Rihanna and McCartney, was released on YouTube, and the world began to sense a new era in McCartney's musical endeavors. The music video shows McCartney strumming his guitar with the same vivacious gusto that he personified when he first played "Hey Jude" in 1968 with Beatles bandmates John Lennon, George Harrison, and Ringo Starr by his side. McCartney is filmed alongside Rihanna and West in an uncomplicated and sophisticated black and white video that lets the music take the center stage. The song was praised by many professionals for its minimalistic production and the incorporation of varying genres like folk, as well as its use of the acoustic guitar in a pop anthem.
The song, representing a slew of contrasting musical types, featured three artists that have achieved unprecedented fame in their respective genres. McCartney's main role is in the instrumental portion of "FourFiveSeconds," and his rock influence is apparent in the song's technique and production.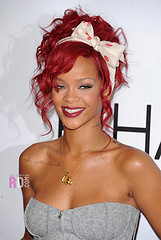 The unusual but incredibly successful trio rendered a memorable performance with this song during the Grammy Awards, serving as one of the night's most anticipated acts. It is an unpredictable alliance, but the 55 million hits that their song has generated in less than a month demonstrate that McCartney is not only exploring uncharted territory, he is also setting a new collaborative standard for artists in the industry.
Paul McCartney's image has been and always will be that of a legend, and he is continuing his legacy with the next generation of McCartney fans spurred from a new wave of collaborations. As of press deadline, "FourFiveSeconds" and "Only One" are enjoying their respective sixth and 74th positions in the Billboard Hot 100. If the chart rankings of are any indication, it seems that McCartney is striking success in his new undertakings.
Leave a Comment